A few shots from the Chopard Boutique in Munich.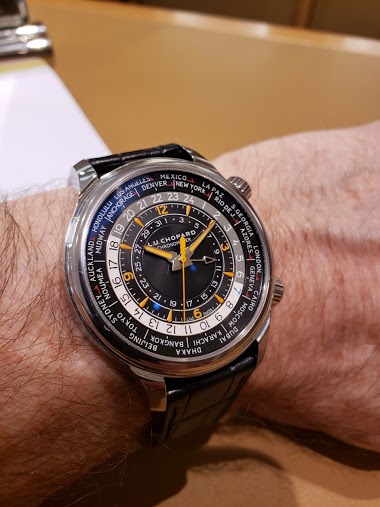 I'm not too familiar with Chopard but was drawn in by the world timer in the window display. Although the orange accents really gives world time watch some pop, the dial is just too busy for my 63 year old eyes. These Mille Miglia chronographs were nice,
11d
FRAMII
How many red dial watches can we come up with here?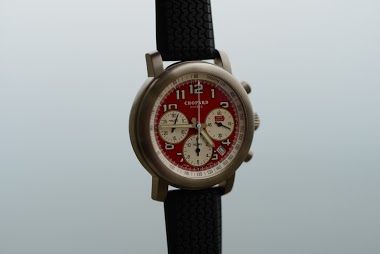 Mille Miglia in titanium. Dave
1M
Subexplorer
Just because that's where the 4th is, always - the Chopard Mille Miglia 2014 Race Edition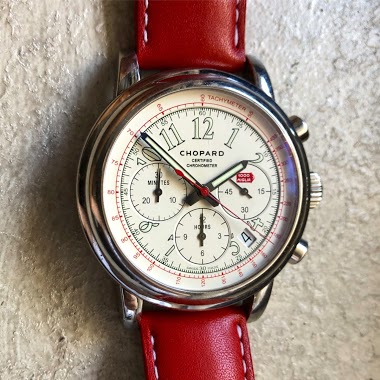 Yesterday was May the 4th be with you day, and as for me that's definitely represented by my wife, a quick shot of her Chopard Mille Miglia 2014 Race Edition. It was actually mine for all of several hours, before I got home and saw that it suits her bette
1M
KMII
Baselworld 2019: Chopard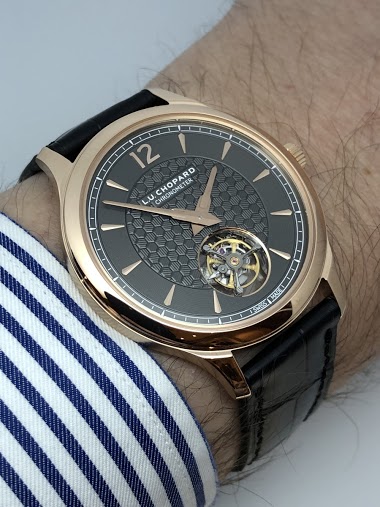 The novelties unveiled by Chopard at the 2019 edition of Baselworld mainly focus on the LUC collection and explore different types of blue dials. Through this collection, Chopard remains faithful to its line of conduct by offering classic, refined watches
2M
watchthatman
Hublot @ Baselworld 2019 - the Big Bang Unico Scuderia Ferrari 90th Anniversary Editions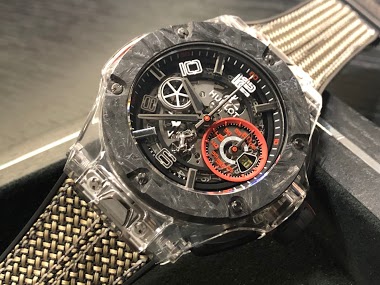 Dear Friends and Hublotista! Baselworld 2019 was undoubtedly all about Ferrari for Hublot. In addition to the Classic Fusion Ferrari GT, which I have already presented in an article here in the Forum, Hublot also delighted visitors in Basel with three oth
2M
VMM
One more Mille Miglia from 2000.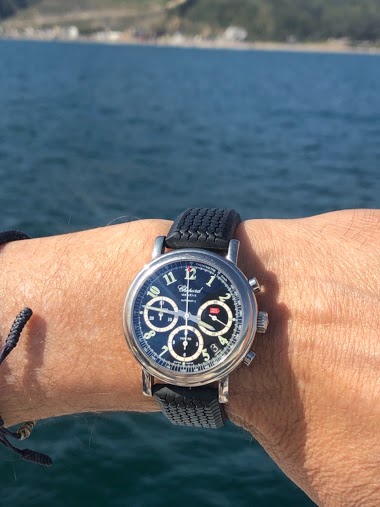 Not sure if it is the first series but is still looks great at almost 20.
2M
KMII
Chopard Baselworld 2019: The new Chopard L.U.C Quattro plus Live wristshots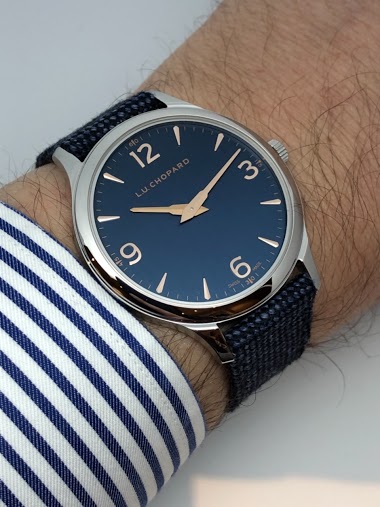 focus was made on the LUC collection with an aesthetic trend: purety with a twist. The flying tourbillon piece is the first flying tourbillon from the manufacture. Chopard also took the opportunity to release the two versions of the Mille Miglia 2019 race
1M
Ano Nuevo
Girard-Perregaux and the Ferrari connection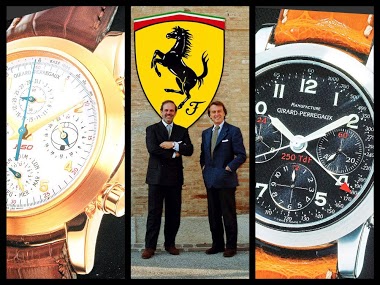 Friends, we all know of the connection between Girard-Perregaux and Ferrari and the Girard-Perregaux Pour Ferrari collection. However, let's have a closer look at how this all came about and what were the most remarkable creations during that partnership.
3M
crown comfort
Racing season is about to start - and as it's Sunday...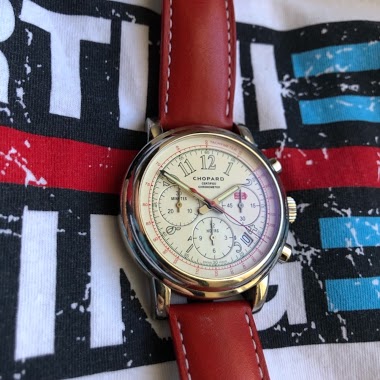 Here a shot of the Chopard Mille Miglia 2014 Race Edition. While waiting for the first race of the F1 season, here a shot of my former race related watch (now my wife's) for Sunday. Any other Mille Miglias or GPMHs being worn this weekend? Have a great Su
3M
KMII
Hands on review of the Chopard Mille Miglia Racing Colours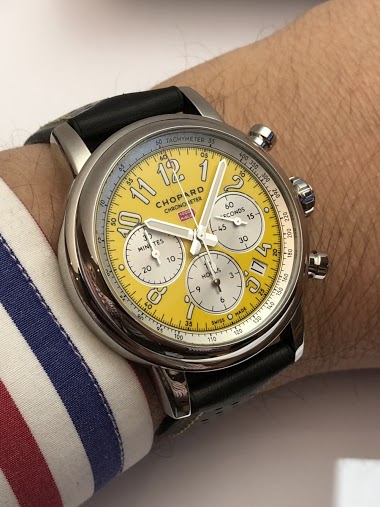 Come on, cheer up, little by little we are approaching Spring and a milder weather. And it is during the Spring that classic cars racing events are back to the forefront, including the most famous of them: the Mille Miglia, which will make its traditional
4M
Cpt Scarlet