New IWC Forum: Please welcome India Whiskey Charlie as your moderator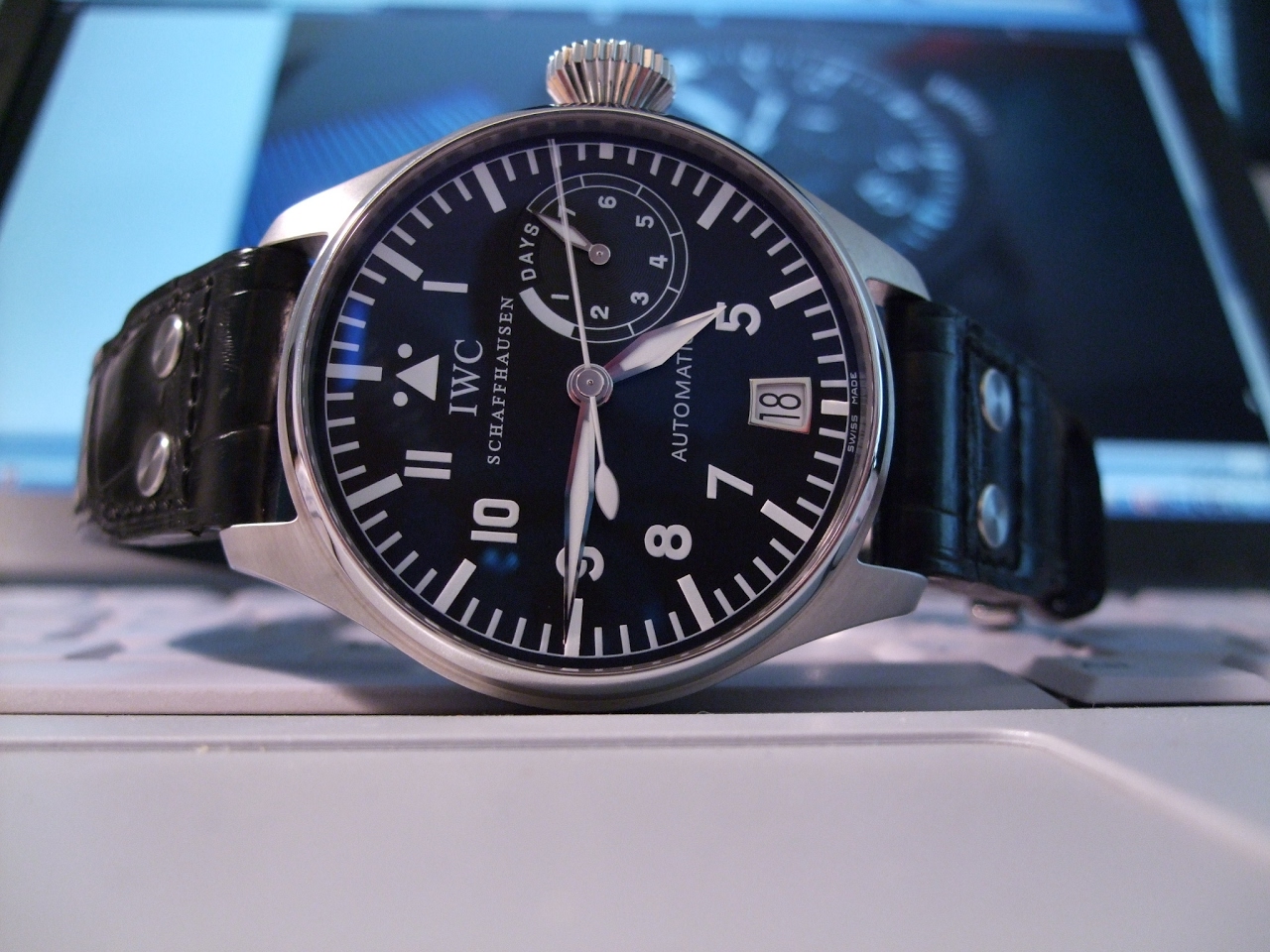 . . . to our new forum. Charlie's been a community member for many years, and a familiar voice on all matters IWC. Not exclusively, though - he spreads his wings far and wide, with examples from several manufacturers in his collection. So while he'll be moderating this particular forum, don't be surprised to see Charlie everywhere.
Another unpublished picture of my Vintage Blancpain Fifty Fathoms Milspec Pakistani Army.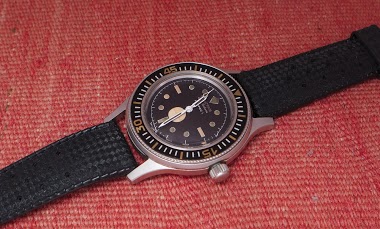 One of the nicest looking vintage Fifty Fathoms I know. Big big love for that one. Best, Nicolas
21d
amanico
A fresh shot of the Blancpain Fifty Fathoms from 2007. The first of the current saga.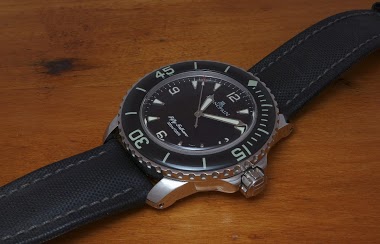 Barakuda, Tribute to Milspec, Ocean Commitment, Nageurs de Combat, Blue, Titanium, and so on... The first to fo the saga is this one. The luxurious competitor of the Rolex Submariner... Ala Blancpain. Best, Nicolas
28d
Gelato Monster
An ode to a perpetual Love: Vintage Blancpain Fifty Fathoms Milspec.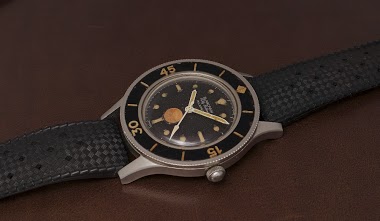 The oldest in my vintage Fifty Fathoms collection... Since October 2008. Not the one in the best condition, but in terms of charm and soul, it is a champion. Best, Nicolas
1M
agyzace
2 recent pictures of my Blancpain Pakistani Milspec.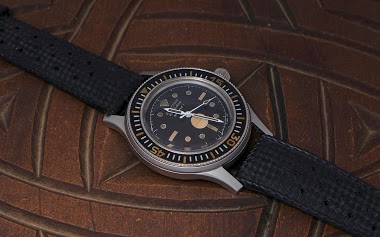 I can't believe I took these pictures less than two months ago. Especially this one: The power of a nice watch in a nice place. Best, Nicolas
2M
amanico
One strap, three watches
... that system got changed quickly with the OC III and now the Barakuda. Once you have changed the MilSpec to (curved) spring bars, the change is done in a few seconds. The sailcloth tang buckle has 16mm, the Tropic has a 18mm buckle and the Nato has a 2
3M
amanico
One strap, three watches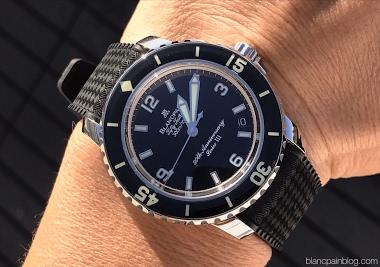 The new Tropic strap that comes with the Barakuda is a real winner, also on the Anniversary and MilSpec 😉 Cheers Henrik
3M
amanico
My mounted circle T dial.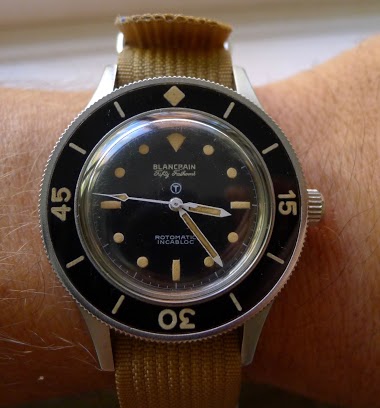 I was able to pick up a cool circle T bp dial a few months ago. I decided to mount the dial into a spare milspec case. I love the look. What do you think. Brian
3M
amanico
A first comparative shot...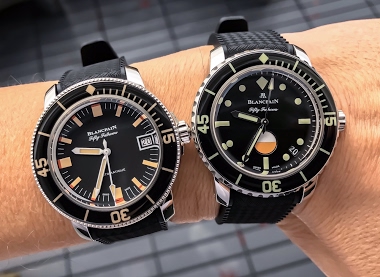 ... between the Barakuda and the Tribute to MilSpec, both on the new Tropic strap: Cheers Henrik
3M
_Martijn_
Blancpain vintage Fifty Fathoms: The perfect collection?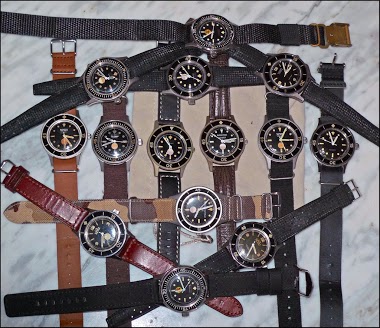 2 restaurant table shots, 27 vintage Fifty Fathoms. Some Fifty Fathoms are common to these two pictures, such as one of the to Pakistani Milspec, one of the two TR 900, one of the two No Rad Bund, the Rotomatic Incabloc, and a 3 / 6 / 9 / 12 " Triangle ".
4M
amanico
A interesting TR? At auction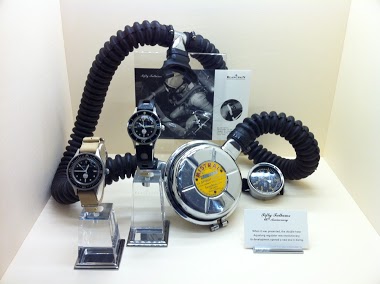 These mk2s are as rare as the US Navy. We can't talk about limited series or prototypes, but rather a few test copies. I only listed a few parts. Yes, mine like Blancpain's (exhibited in 2013 in Basel for the FF's anniversary) and Phillip's do not have a
2M
amanico