What about a Blancpain Air Command, the vintage one?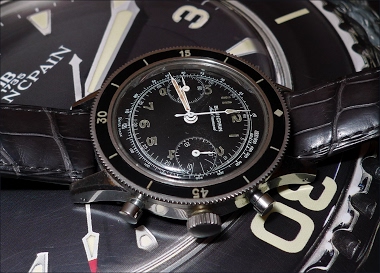 While the re edition is rightly successful, the original remains a myth, almost a legend, a sea snake. Here is one of the very few I could see in the flesh: And here is another one: Even though I am more fan of the Fifty Fathoms, no rad or not, I must con
1h
aperna
Air Command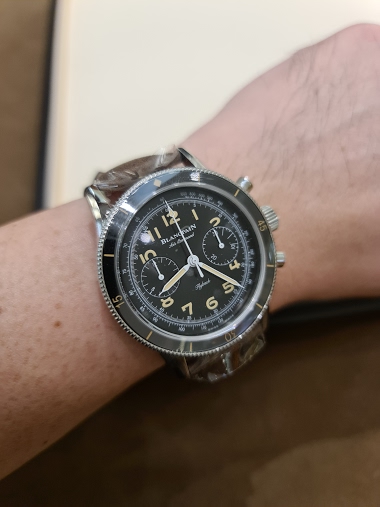 and after changing the strap for my FF, the boutique staff kindly put the Air Command on my wrist for this photo
5d
terbaboom
New Strap for my FF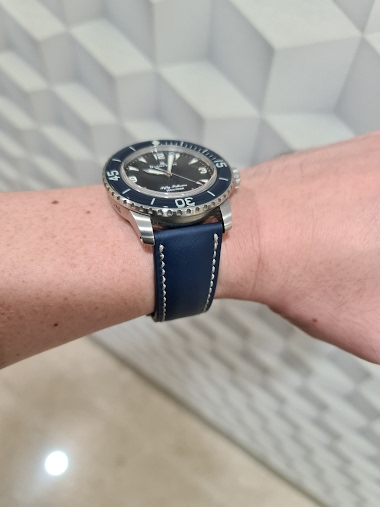 so i managed to change the strap on my FF and as promised, here are some pictures personally, i like this strap's shade of blue on my blue FF
5d
agyzace
Bathyscaphe on a STAIB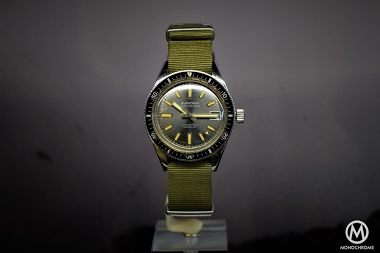 As MiguelFlash wrote, this was a "vintage inspired" release last year. Here is the link below. The Original FF (see below) has much more charm. But also the potential difficulties with owning a vintage watch. Credit Phillips This is what a vintage Bathys
11d
Nicetomeetyou
With so much hype around the new Subs.....
The magic or is it madness? I am in the middel of a rush to Rolex. Almost an obsession. The buzz around Submariners is highly heavy at this moment, we all know. The fifty fathoms is a BP i like, and it is in my compare with a JLC Memovox LE. The Memovox L
14d
ZSHSZ
With so much hype around the new Subs.....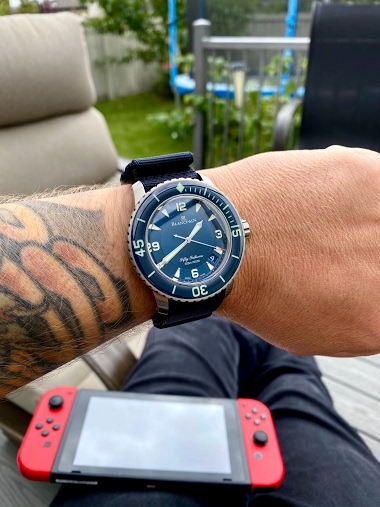 I really struggle to understand why so many people are losing their minds over the Submariner with watches like this readily available... Absolutely LOVE my FF...
14d
ZSHSZ
Casual Fifty Fathoms Friday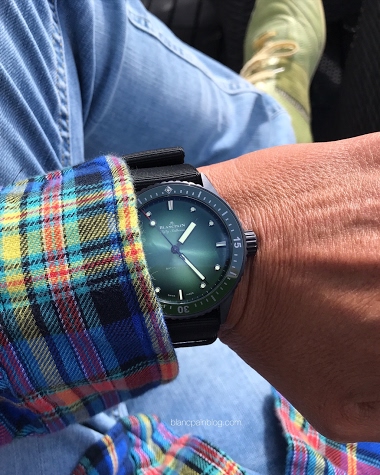 Have a great weekend everyone! Henrik
16d
Slashd0t
What about some " small " Blancpain Fifty Fathoms?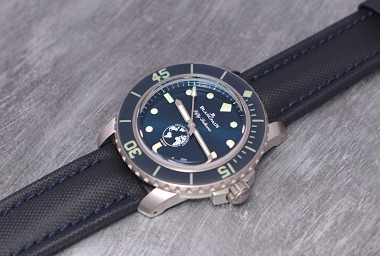 I must confess a certain weakness for these 40, 5 mm cased FF. Ocean Commitment: Barakuda: 50th Anniversary. And the Tribute To Milspec: What about you? Best, Nicolas
19d
amanico
My new No Radiations FF & Blancpain Authentication and Service?
www.blancpain.com Inspektion of the watch is free and you will get a report about technical condition of your watch and autenticy. They will recommend what to repair and costs. Until here it is free. You can get your watch back with the report or
8d
sayhellotoed78
Perfumes of summer: Vintage Blancpain Fifty Fathoms Pakistani Milspec.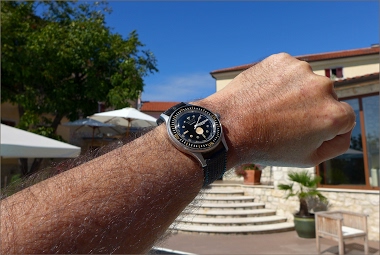 One of my most beautiful vintage Fifty Fathoms, photographed some years ago, in summer. The kind of watch which drives you crazy about vintage. Best, Nicolas
24d
amanico