The subtle chocolate hue of my Vintage Blancpain Fifty Fathoms Rotomatic Incabloc.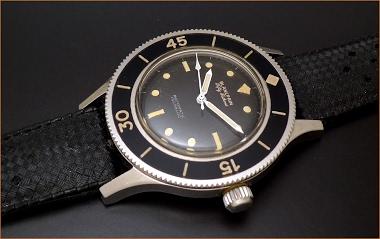 Which is a big part of its charm. Easier to see here: Best, Nicolas
1d
amanico
"Juliet Bravo 1-7-3-5 Cleared to Land"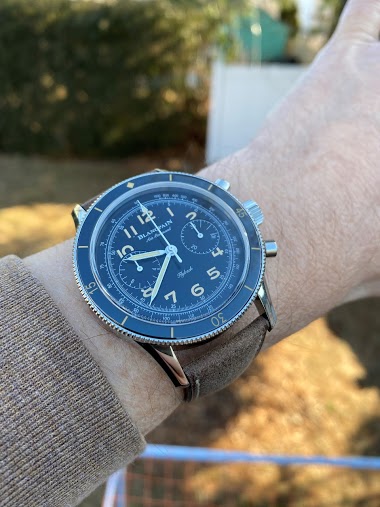 After a long, tortuous flight (i.e. wait), the Air Command has made a smooth landing onto my wrist! This is my initial foray into the world of Blancpain. However, I always thought it would be some iteration of a Fifty Fathoms. In fact, I originally called
14d
Mach
Another unpublished picture of my Vintage Blancpain Fifty Fathoms Milspec Pakistani Army.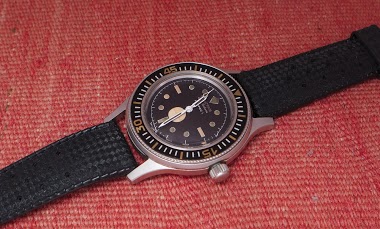 One of the nicest looking vintage Fifty Fathoms I know. Big big love for that one. Best, Nicolas
22d
amanico
Blancpain x71 bracelet adjustment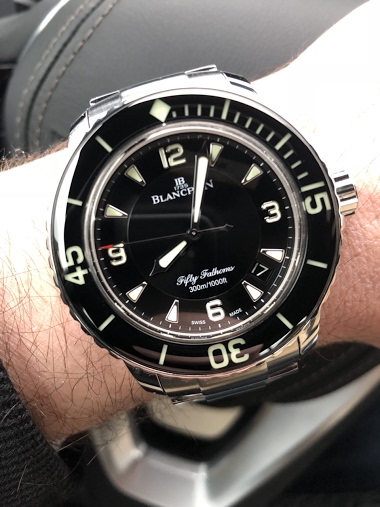 Over the past few years I have turned into a huge fan of the Blancpain Fifty Fathoms lineup of watches. I really love the look of both the sailcloth straps and the x70 and x71 bracelet. During this time I have acquired 3 FF watches, the classic 5015, the
23d
amanico
The depth of the FF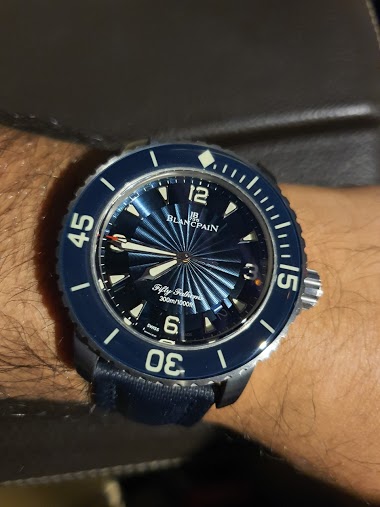 This watch is pure love, from the case to the dial. Legibility is magnificent and the strap drys so quickly after water. IMHO, the best looking FF!
25d
agyzace
The depth of the FF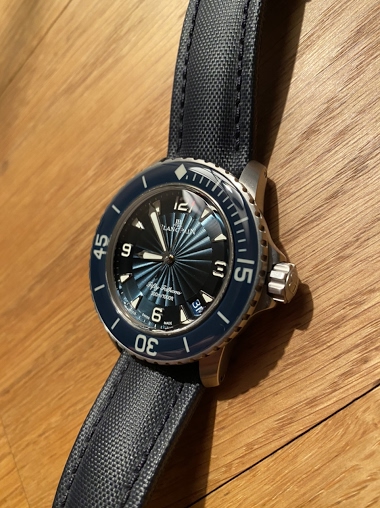 Still the most fascinating version of the modern FF for me. It is so unique, it is hard to describe without seeing it in the flesh. HAGWE, Alex
25d
agyzace
It's been quite a long wait.....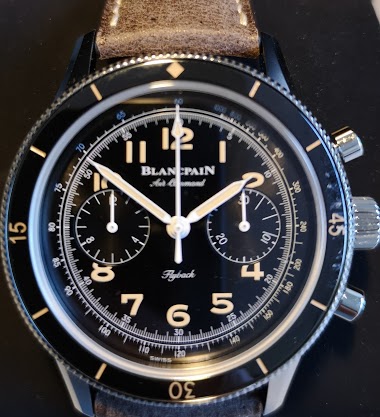 I made a deposit for the Fifty Fathoms Barracuda some 7/8 months ago when it was launched but subsequently changed my mind to prefer the Air Command remake. Fortunately, despite being a limited production of 500 pieces, it was available. So I waited patie
25d
samwan
A fresh shot of the Blancpain Fifty Fathoms from 2007. The first of the current saga.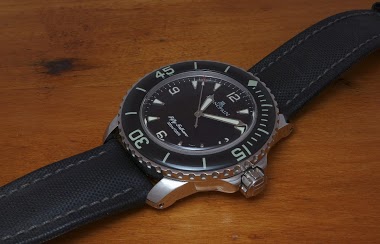 Barakuda, Tribute to Milspec, Ocean Commitment, Nageurs de Combat, Blue, Titanium, and so on... The first to fo the saga is this one. The luxurious competitor of the Rolex Submariner... Ala Blancpain. Best, Nicolas
29d
Gelato Monster
The year started well: my new Bathyscaphe.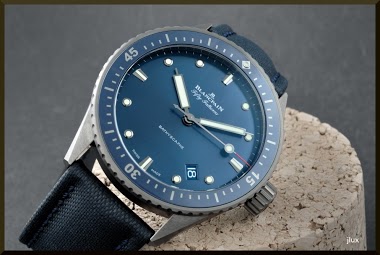 Since quite some time I wanted to add a Blancpain diver into my collection. Unfortunately the 45mm Fifty Fathoms is not a good fit to my wrist : somehow looking too big and feeling top heavy. The solution: the Bathyscaphe with ceramic case. This one is a
1M
aperna