Hands-on with the Blancpain Fifty Fathoms Barakuda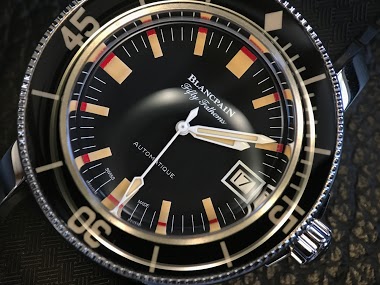 The Blancpain Fifty Fathoms Barakuda was received enthusiastically when introduced on May 17th. Now that delivery through the Blancpain Boutiques has started, let's take a closer look at it. Inspired by the 1968 vintage timepiece that got its name from th
1h
MichaelC
A quick teaser from my photo session with the Fifty Fathoms Barakuda...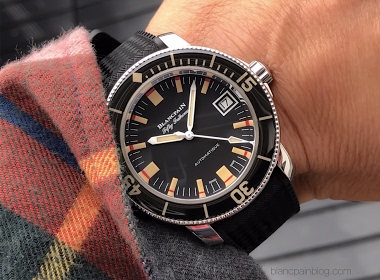 ... with many more photos to be shared next weekend. Cheers Henrik
2d
joenghenry
Blancpain Fifty Fathoms Rotomatic Incabloc: The inspiration for the Nageurs de Combat.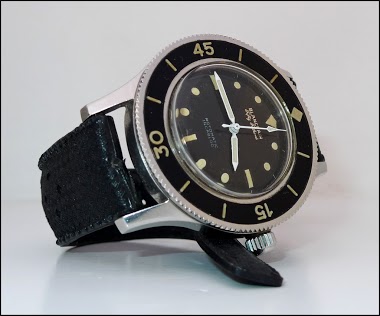 The inspiration for the Nageurs de Combat is clear. Two examples: Mine, One of my friend's: A pure and beautiful Fifty Fathoms. Best, Nicolas
7d
amanico
Tribute to Fifty Fathoms redux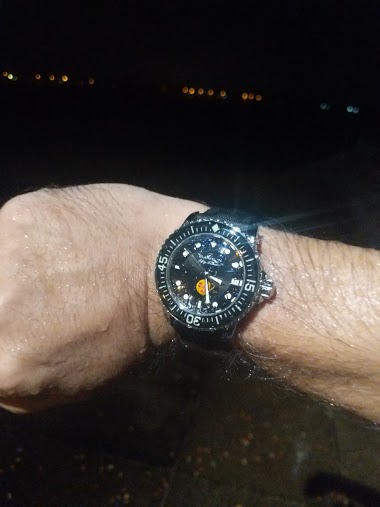 Early morning run in the rain along the Mekong River. This really is close to the perfect beater. Tough enough to wear everyday for everything I do and interesting enough, as well.
10d
batholith
Blancpain strap changing kit
Dear All, Does the Fifty Fathoms limited or non-limited edition come with the original strap changing kit? As I see the instructions on using the kit in the manual at the official website. Thank you. Henry
1M
shortys home
I case you need today's date information 😉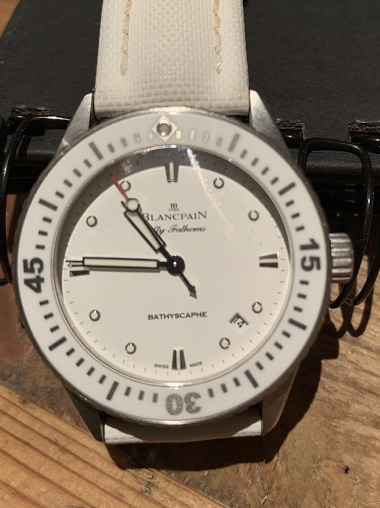 I know you like your Blancpain's so here is shot or the two FF Bathyscape we own. We wear them often and are quit happy with them. Pics don't get close to yours but I shot them spontaneously with iPhone after having read your post again
1M
shortys home
A summer shot of my vintage Fifty Fathoms Milspec.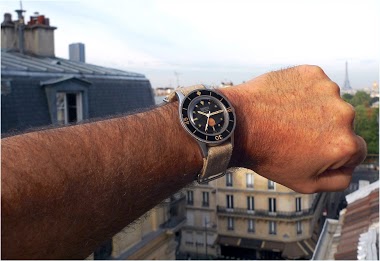 While I am considering a list of ten watches to bring with me for a short break, I think this one will attend the trip. This old companion is with me for almost 11 years, now! And it's been a very long time it didn't see the air of the " large ". Best, Ni
1M
amanico
First post!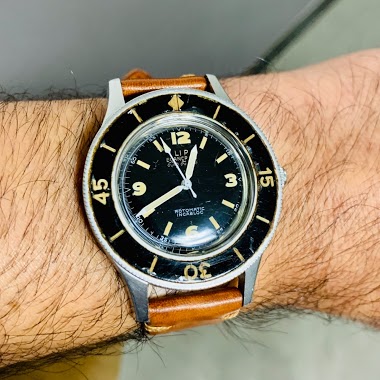 LIP Fifty Fathoms...
1M
agyzace
Two old wrist shots of the Vintage Blancpain Fifty Fathoms Pakistani Milspec.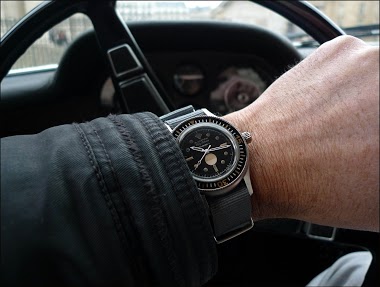 In my vintage car... One of my favorite Fifty Fathoms. A treasure. As well as the car. Best, Nicolas
1M
amanico
As festivities kick off for August 1st, the FF is basking in its evening glory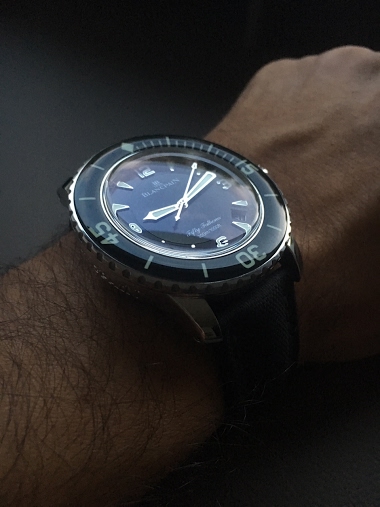 All the best, Alex
1M
agyzace