Vintage Lip Blancpain Rotomatic Incabloc. Eternal regrets.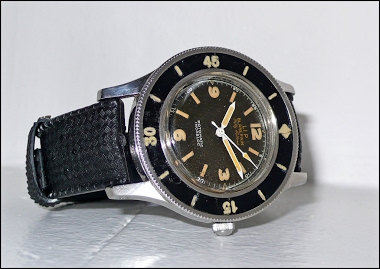 One of the two vintage Fifty Fathoms I really regret having sold. This one was all good. With the dial, case back and dust cover signed Lip. A lot of charm. And now, since then, I am still stupidly running after another one... Best, Nicolas
2M
amanico
Some first impressions of the Fifty Fathoms Nageurs de Combat
... with the dial and hands originating from the early 1950's models. The Rotomatic Incabloc indeed had a diamond and not a triangle at the 12 position, which in the Blancpain world is a reminiscence to the Tornek, which had exactly that triangle. The dot
6M
Mostel
2 recent pictures of my Blancpain Pakistani Milspec.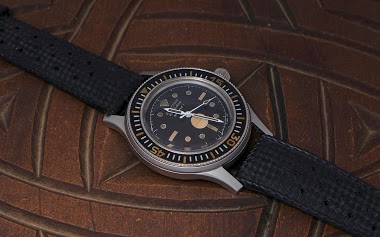 I can't believe I took these pictures less than two months ago. Especially this one: The power of a nice watch in a nice place. Best, Nicolas
7M
amanico
One strap, three watches
... that system got changed quickly with the OC III and now the Barakuda. Once you have changed the MilSpec to (curved) spring bars, the change is done in a few seconds. The sailcloth tang buckle has 16mm, the Tropic has a 18mm buckle and the Nato has a 2
7M
amanico
One strap, three watches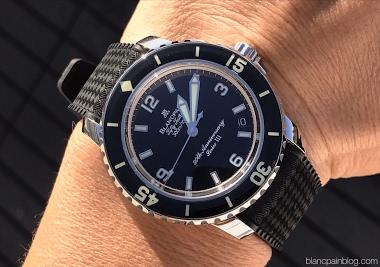 The new Tropic strap that comes with the Barakuda is a real winner, also on the Anniversary and MilSpec 😉 Cheers Henrik
7M
amanico
My mounted circle T dial.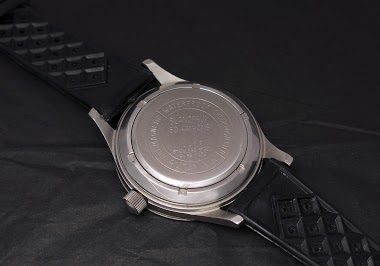 7M
amanico
My mounted circle T dial.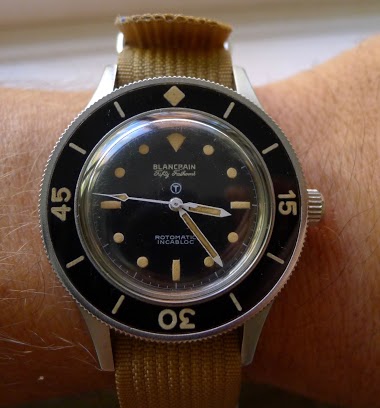 I was able to pick up a cool circle T bp dial a few months ago. I decided to mount the dial into a spare milspec case. I love the look. What do you think. Brian
7M
amanico
A first comparative shot...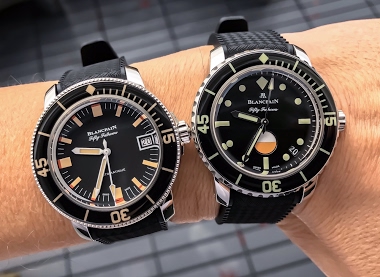 ... between the Barakuda and the Tribute to MilSpec, both on the new Tropic strap: Cheers Henrik
7M
_Martijn_
Hands-on with the Blancpain Fifty Fathoms Barakuda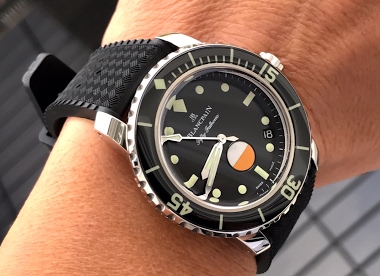 Cheers Henrik
6M
Ron_W
For the pleasure of the eyes: Lip Blancpain Fifty Fathoms Rotomatic Incabloc 3 / 6 / 9 12.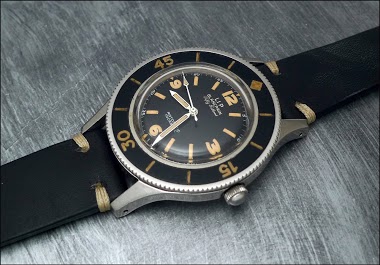 I still damn myself to have passed on it... All good, as these Lip Blancpain should be signed Lip on the dial, the case back, the dust cover and the rotor. And cherry on the cake, the condition was top! Enjoy. Nicolas
10M
amanico