Air Command this Hump Day . . .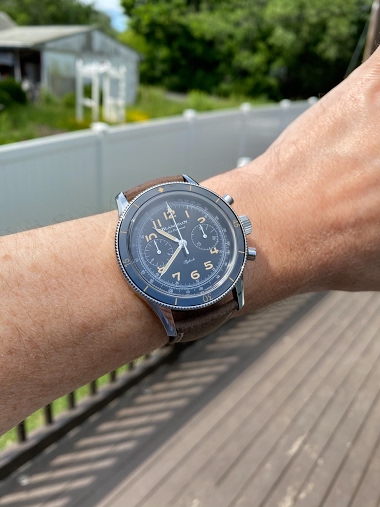 I was quite fortunate to have this land just prior to the COVID-19 crisis and subsequent quarantine: It's a stunning piece that make it quite difficult to remain focused on completing my remote work!😜 Hopefully, those of you still waiting will receive you
1M
Mach
New straps for the Air Command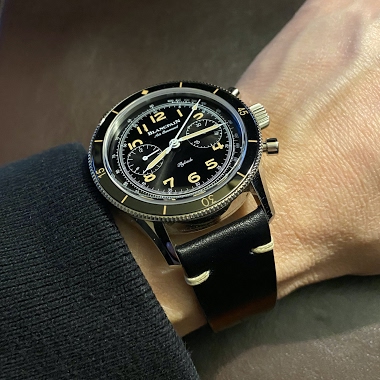 Trying a new look for my Air Command. Leaning towards the black strap.
2M
biw
Unbelievable Harmony . . .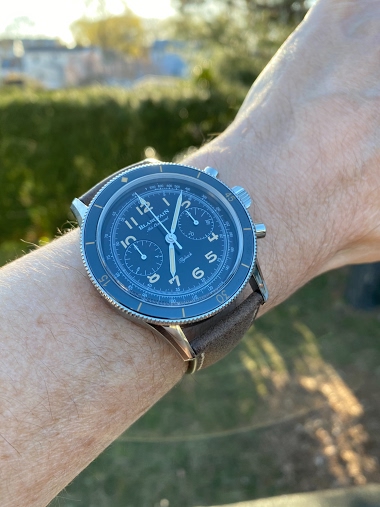 Between the bezel and the dial of the Air Command: I'm simply in awe of the congruity between the bezel and the dial, which highlights just how meticulous Blancpain was in executing this fine piece: The level of attention to the little details is astoundi
2M
yacomino
Blancpain Bathyscathe Chronographe Flyback and Air Command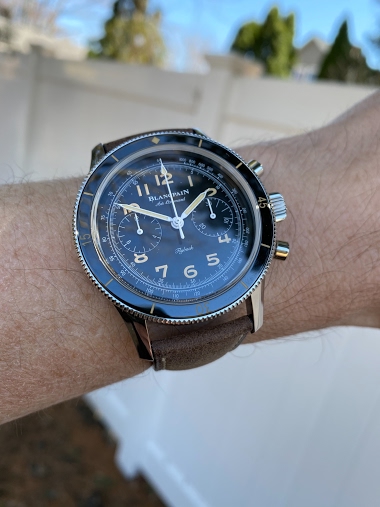 It's execution by Blancpain is truly outstanding:
2M
Jurry
Blancpain Bathyscathe Chronographe Flyback and Air Command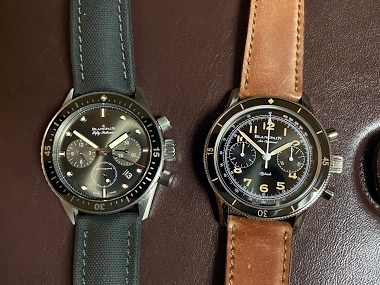 Finally received my Air Command. A nice companion to my Fifty Fathoms Bathyscathe Chronographe Flyback. I have a liking for their 5Hz Caliber F385/F388B.
2M
Jurry
Some Air Command love during this quarantine . . .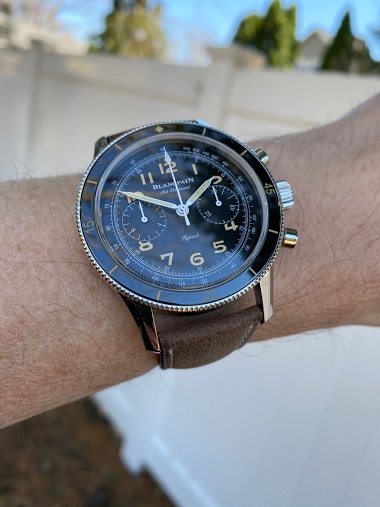 I'm amazed when looking at it in different lighting conditions: Never realized the dial can give off this sunburst aspect:
3M
Blesk
Needed Something to Warm Me Up!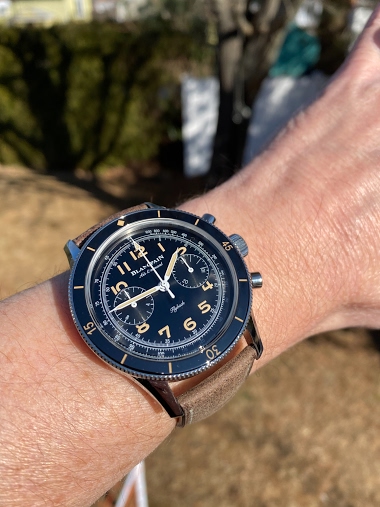 Started this cold day 30 ° F / -1 ° C with an almost 15km run: So, I needed the Air Command to warm me up! Have a great week! Regards, Mark
4M
KMII
Ok totally unexpected on Perpetual day...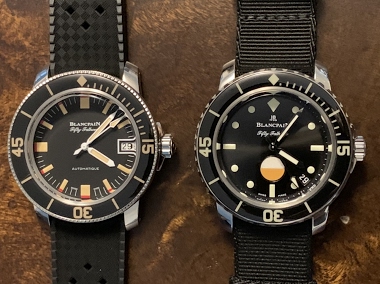 Interesting to see that they are indeed different in character. I find the Barakuda ever so slightly casual whilst the mil-spec is more modern. The Patina of the markers makes a big difference here. I must give kudos to Blancpain for making another wonder
3M
mywrongwrist
Safe Queen - I think not!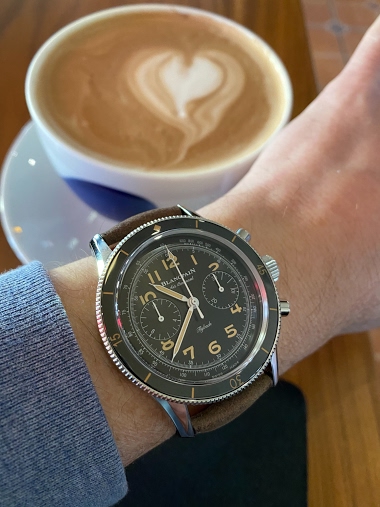 The Air Command is meant to be on one's wrist!😜 Have a great weekend! Mark
4M
VMM
"Juliet Bravo 1-7-3-5 Cleared to Land"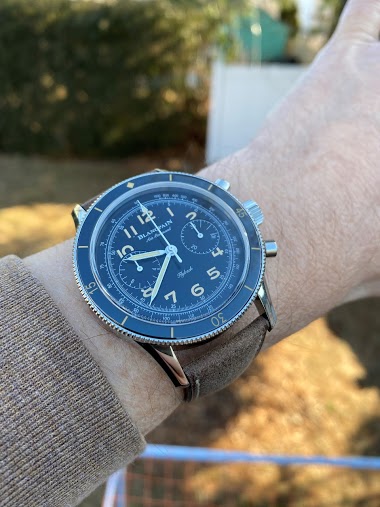 After a long, tortuous flight (i.e. wait), the Air Command has made a smooth landing onto my wrist! This is my initial foray into the world of Blancpain. However, I always thought it would be some iteration of a Fifty Fathoms. In fact, I originally called
5M
Mach