Audemars Piguet Royal Oak Offshore Diver Carbon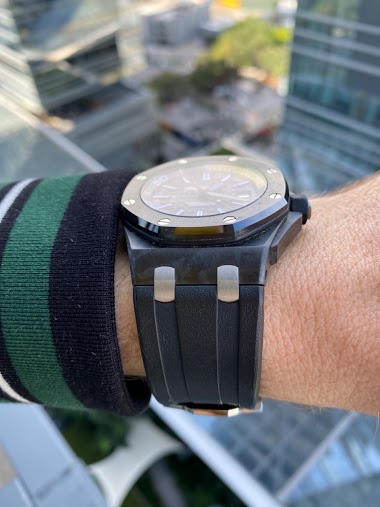 A new acquisition from Orlando. I've been eyeing this watch for a while and prices have been creeping up the past year. Finally pulled trigger after having found a pristine example. Why the diver ? I had previously worn a chrono Offshore 42mm. While the s
1M
respo
Audemars Piguet Royal Oak Diver. Carbon Titanium. ( 2012 )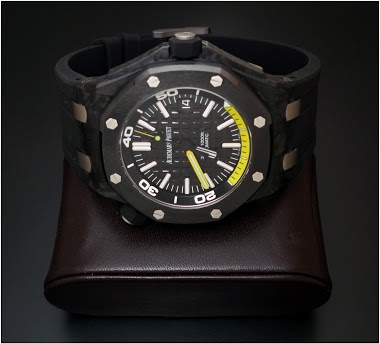 Here is one version we don't often see, which I took in picture at the SIHH, in 2012. The Carbon Titanium Royal Oak Diver. Do some of us have it? Best, Nicolas
1M
amanico
Buy the dealer not the watch... maybe you should buy both...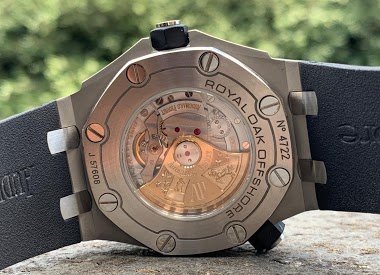 Here is my little funny story... Once upon a time, a watch enthusiast wanted to buy an AP Diver 15710ST with sapphire caseback to be able to admire the marvelous AP calibre 3120, and enjoy a beautiful sporty watch that he likes. So I started to look for o
4M
rolandc
Audemars Piguet Royal Oak Off Shore Diver.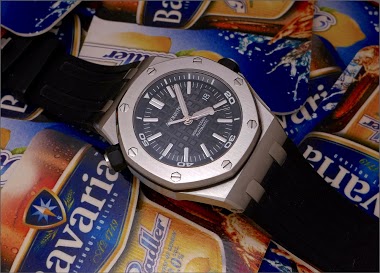 An old picture of a cool Royal Oak. Nice memories, too, about the encounter with its owner, our dear Michel. Best, Nicolas
6M
amanico
Trusty diver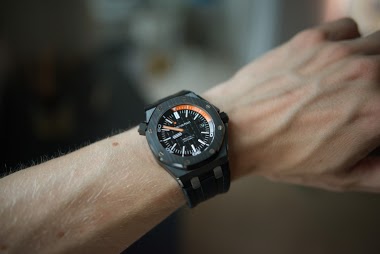 I will never let this one go regardless service costs, it´s my number one travel companion. We have gone scuba diving, mountain climbing, go carting, cliff diving, skiing...
6M
TomasEriksson
I visited the AP Boutique last week (Part 2)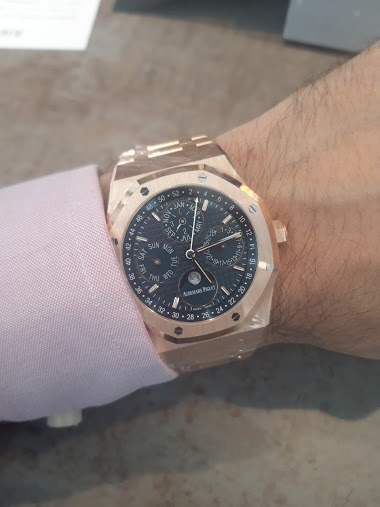 I couldn't find a replacement for the strap of the Diver, but I could try these two beauties on: The 26574 in rose is simply stunning! WOW And I really liked this CODE Chrono in WG with very appealing blue dial and strap. Top quality, beautiful case and m
8M
1WatchMan
I visited the AP Boutique last week
I went there to find a new strap for my Diver. The main reason was that I never really loved the original wide straight strap with its big buckle. Although extremely comfortable, it's not my style. I love the look of the "traditional" tapered strap with t
8M
Carbon meets Carbon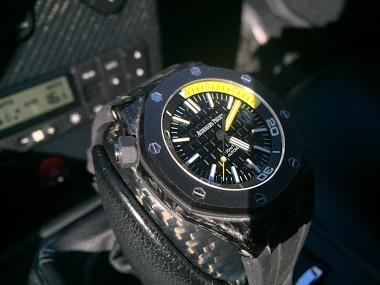 A few years ago I wasn't exactly a fan of the use of carbon for watches. The AP diver changed that. And if it matches with the ambience like in this case... 😎
9M
VMM
New strap for diver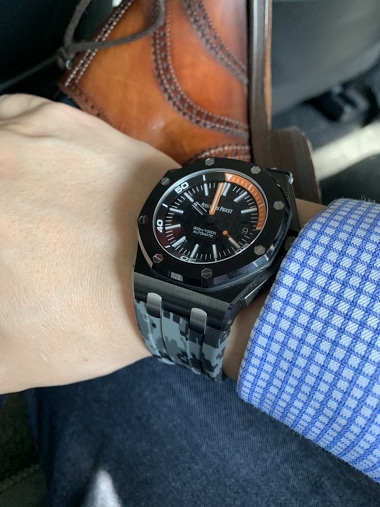 Decided to give a 3rd party strap a shot on my diver. Definitely not the easiest task in the world to fit.
10M
jomni1