Audemars Piguet Code 11.59 Tourbillon Open Worked Only Watch 2019.
I actually like the dial on this one, as it's basically the same as the dial for the Jules Audemars Grande Sonnerie, albeit this one has a gradient blue colour. I always liked the dial and overall look of the Jules Audemars Grande Sonnerie, as it was a ve
17d
amanico
Omega Museum Collection: The Nr 10.
I love the dial layout and in particular the Breguet numerals on this piece which is in my view the most appealing among the Omega museum watch collection. It is to some extent the "budget version" of the AP Jules Audemars Chronograph, but with better pro
2M
amanico
A favorite Jules Audemars, the splendid Double X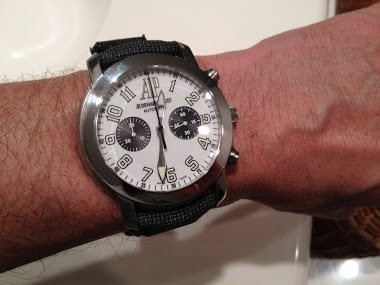 Wish it were mine! And the 2nd dial...
3M
MichaelC
A History of Independent Watchmaking - Curated by Phillips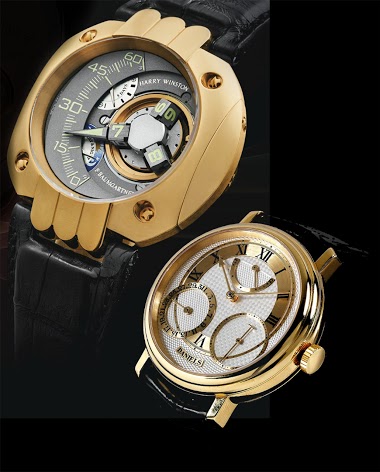 Phillips quoted George Daniels when announcing an exhibition in Geneva this May to pay tribute to independent watchmaking: " Independence is the utmost importance in life. Without it you are subject to the whims of other people. You are pinned down to a p
3M
PhilippeTheSaint
Received my Jules Audemars Grande Sonnerie after 9 months of service time .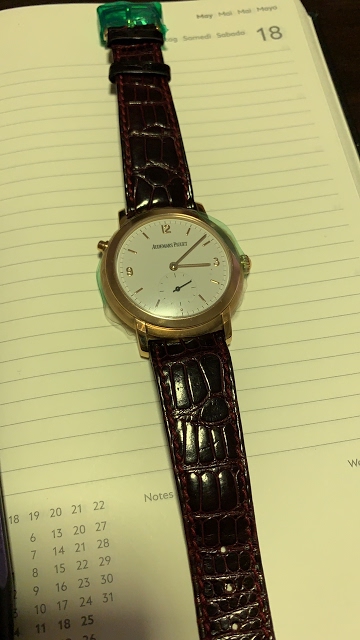 Must say job well done and Iam so annoyed with the fact that they did not put a new strap on it even after I spent a fortune servicing the watch and as much as what a new submariner rolex would cost lol ! I had experienced Breguet & Patek and they always
2M
Horology75
A splendid Jules Audemars Dual Time I wish I still had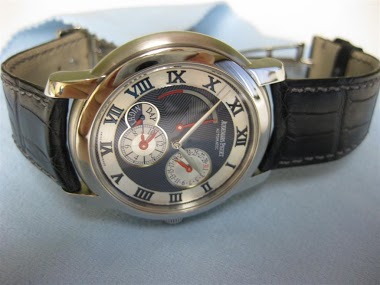 The Governor, in stainless steel, a very rare timepiece. I had a very specific reason for selling this watch, and I don't regret that, but the watch itself was superb.
4M
JerryW
Code 11.59, my new daily-beater!
Analyze the market : Jules Audemars were too dainty to be an evening-ware alternative to the Offshores or even the Royal Oaks. Our closest competition Patek has the 5170s that are a worthy competition, but sorry to say this to Patek fanboys, lacks imagina
6M
Velociphile - Mr Sunshine Yellow
SIHH 2019: Audemars Piguet Royal Code 11.59 Perpetual Calendar.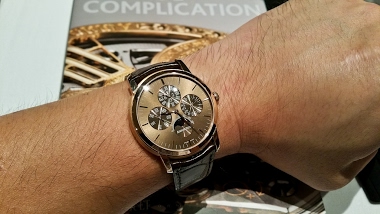 5154 compared to 2120/2802+weekly but the case thickness went from 9mm to 10.9mm - it is even thicker than the current Royal Oak PC with cal 5134 at 9.5mm. The new stick hands, straight lug pins, rotor lackin the engraving are just too bland in comparison
7M
amanico