Dynamic Duo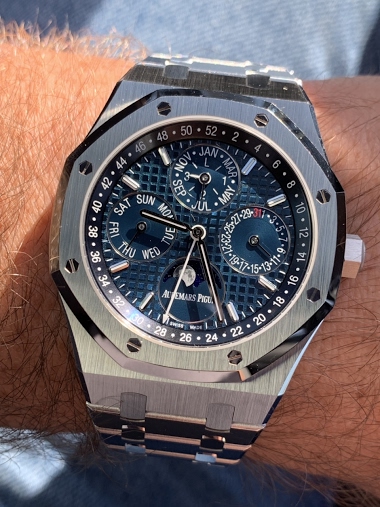 Some of my favorite shots over the past month or so of my 15202OR and 26574ST. The pair complement each other so well and have quickly become two of my favorite watches I've ever owned.
4d
FlyingSnoopy
I am afraid I am hooked...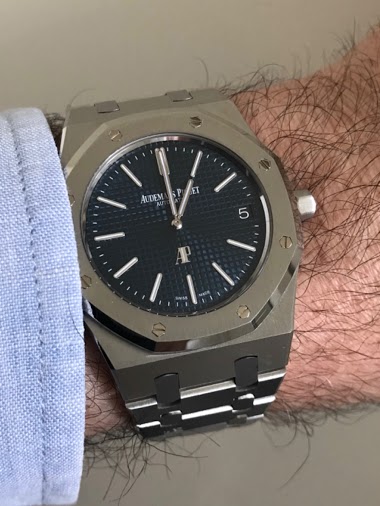 Since quite a while friends around me are telling me I miss that one in my collection. Until now I resisted because I can't get all the ones I like. But my friend Stephan 😈 was too kind and let me try it for a while... That 15202 is incredible, the light
1M
patrick_y
Some shots of the 15400St...I think I need a darker dial . Will request for a dial change ...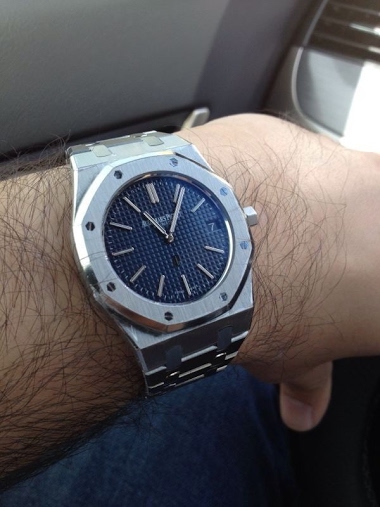 1M
1WatchMan
I visited the AP Boutique last week (Part 2)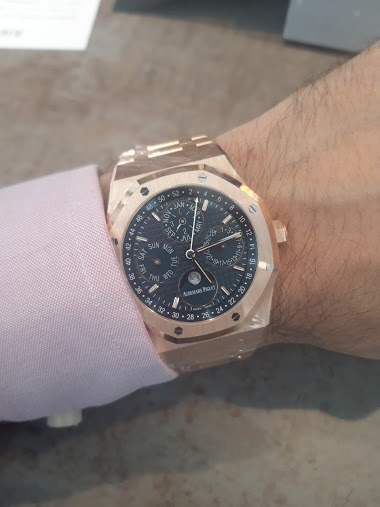 I couldn't find a replacement for the strap of the Diver, but I could try these two beauties on: The 26574 in rose is simply stunning! WOW And I really liked this CODE Chrono in WG with very appealing blue dial and strap. Top quality, beautiful case and m
1M
1WatchMan
Back side view of my 15202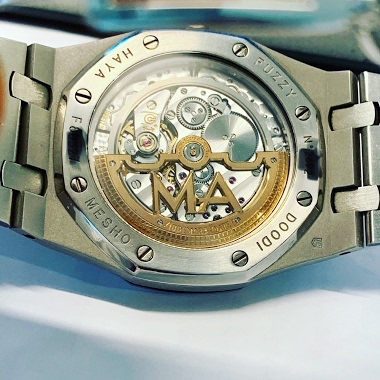 2M
Mohannad (aka Riddler)
My precious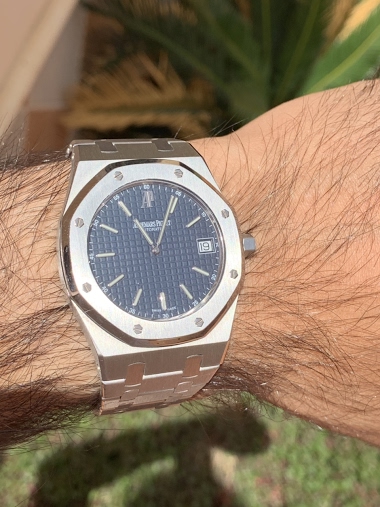 Always blissful having my 15202st
2M
centurionone
Totally unexpected catch 😊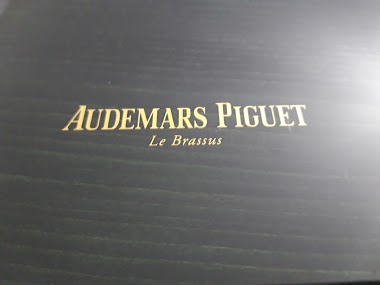 I have always loved AP and have owned a couple of ROOs Chrono in the past, but ended up selling both due to wearability issues. Although I love the watch, I simply accepted that it's not for me. It was in a time when I was really a sort of 1 watch man, an
3M
redcorals
Bought the Code 11:59 Perpetual with a promise/news
I understaaand your feelings and don't necessarily disagree, the trust factor is a big deal for me also. The reasons I made the compromise are: 1. Business compassion and a second chance is a good thing if possible. 2. It's business on both sides of the d
3M
GreatPilot@me.com
Code 11:59 Perpetual at the Boutique...
About 10 years ago I had a bad experience at a AP boutique and I moved my business to a AD. At the AD I worked directly with the owner and he always treated me like a special customer. About 5 years ago I notice more and more of the cooler pieces were bec
3M
redcorals