My Steel Blue Angel - RO26331
This past weekend I've finally received the call from AP's Boutique about the arrival of my blue angel, the Audemars Piguet Royal Oak Chronograph 26331. I literally feel my heart left my body for a few seconds when I heard about this ecstatic news. I must
2d
amanico
An old summer picture of my Ex Audemars Piguet Royal Oak Chronograph City of Sails.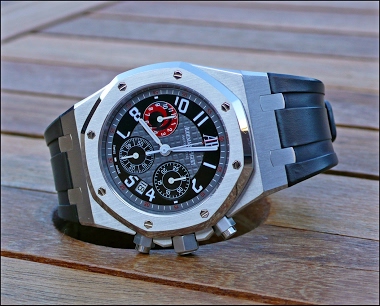 That was a very cool one. Alas, I never found the solution to make it comfortably sit on my wrist. Much nicer than the new Omega thing, in my opinion. Best, Nicolas
3d
amanico
5712R - Advice please!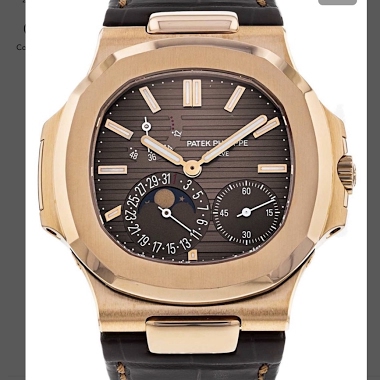 I'm currently going through the process of buying a new watch. I had thought of the AP Royal Oak Chrono but I have finally decided to by the PP Nautlius 5712R. I will be buying this watch second hand, my question is if there have been changes to the model
5d
DOCSF
replacement bands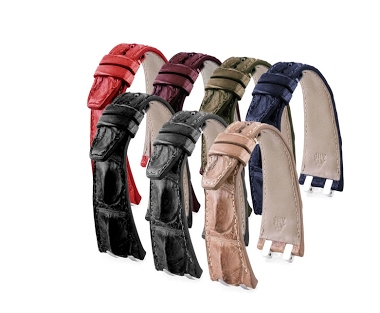 They've been a bit bogged down due to the pandemic, but they've done great custom work for me. From the ABP web site: Their hornback alligator straps are awesome. 😉
12d
Modernahab
replacement bands
Looking to make my ROC sportier. Where do you go to buy a replacement band. the AP website does not sell or I couldn't figure out how to find one. thanks Sam
12d
Modernahab
So much love for Royal Oak in the recent years...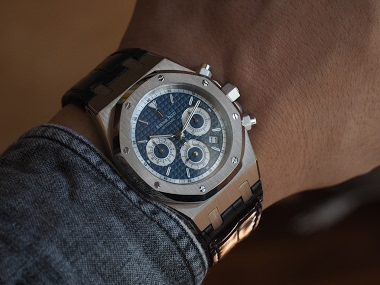 But these are either rare or don't get too much attention.. The 39mm Royal Oak Chronograph in Gold And not forgetting the platinum La Boutique Edition.. I think they're really beautiful and deserves more attention as the stainless steel ones. Cheers Sam
1M
i_am_Sam
Watch Rivalries and Why Rolex is so successful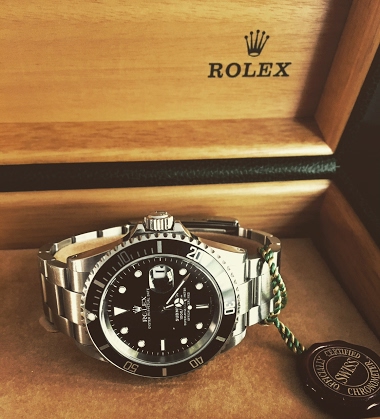 There are some watches that have direct rivals such that choosing between them is basically a toss up. These are watches with a similar MSRP, style and function etc. that have historically competed with each other for the same customer who is deciding bet
1M
WH_
.. and here is the rose gold version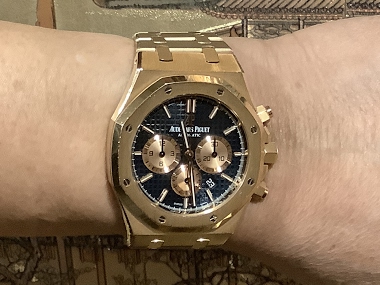 Audemars Piguet Royal Oak chronograph automatic, 41 mm diameter. Fantastic good looks A bit heavy on the wrist but guaranteed to turn heads
2M
@Patek_Ambassador
A hAPpy Day~ 26315ST Grey Dial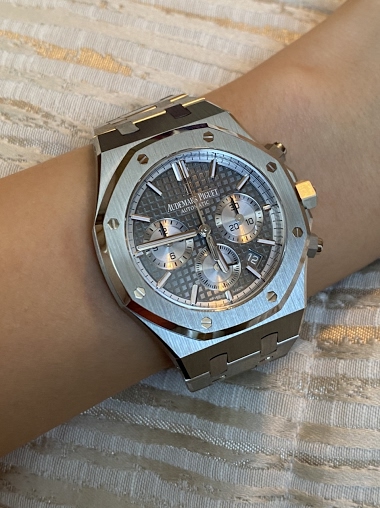 Hi there everyone! Was out having a walk with my girlfriend a week ago at the mall and came across an AP boutique store. We thought to ourselves why don't we go inside and take a look and see what's available. Luckily they have a Grey Dial Royal Oak Chron
3M
Little White Rabbit