.. and here is the rose gold version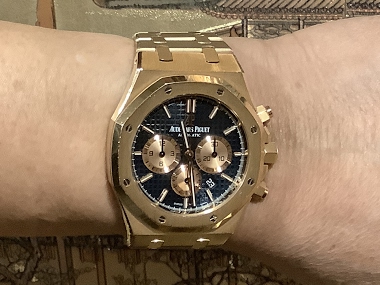 Audemars Piguet Royal Oak chronograph automatic, 41 mm diameter. Fantastic good looks A bit heavy on the wrist but guaranteed to turn heads
4h
@Patek_Ambassador
What do you get when you combine an Overseas dial, Royal Oak lugs, and a Rolex bezel?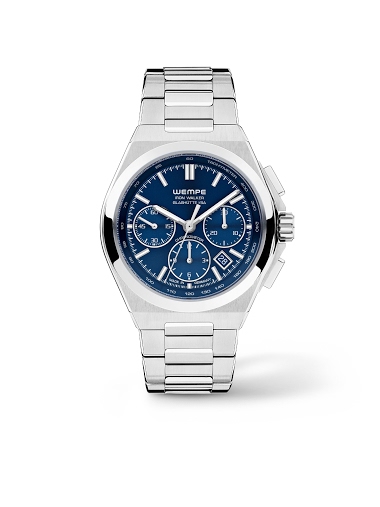 The new Wempe Iron Walker Chronograph, 10 years in the making, with an ETA movement. I find it good looking and wholly derivative. My wife thinks Wempe has adopted the Michael Kors business model. Park
6h
singingbee
What's your favourite 5402 series ?
A and B you're right, C series collectors like to make a distinction between AP at 6 and AP at 12, the latter being less desirable. Out of those C series with AP at 6 with a real "C series" dial... well there's very very few of them. Other than that out o
7h
redcorals
What's your favourite 5402 series ?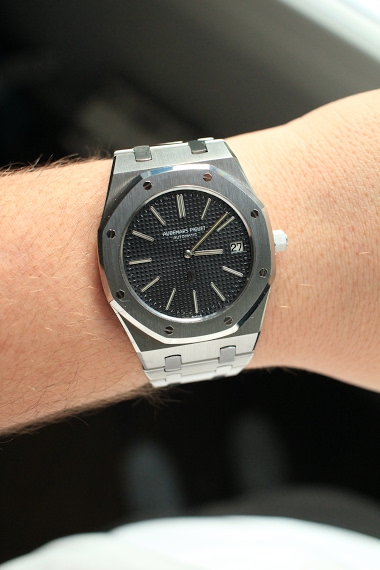 A super clean 5402 I used to own - it came with box and papers, matching numbered link in the bracelet, "AP" link, stepped link for the bracelet to case links, original clasp and bracelet... It was too perfect, which is why I sold it - it wasn't getting e
7h
redcorals
Just a Royal Oak?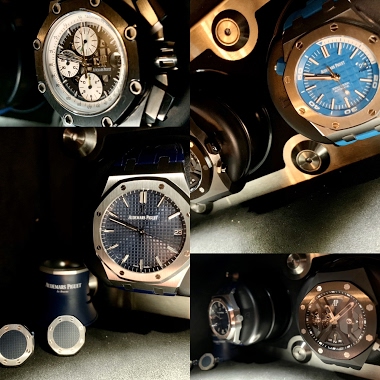 AP with top spot these days. I find it crazy people "dis" AP as a one trick pony - My collection - all different movements, function, style, case shape
3d
iceheller
Jumbo jubilee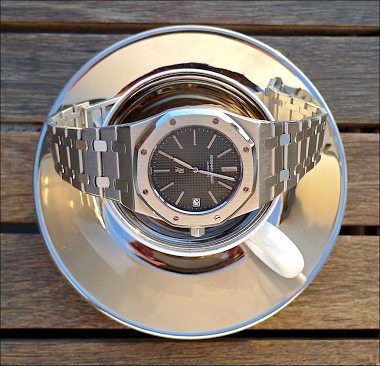 5402 C Series. But I still have the Salmon in my head. Very nice, my friend. Very nice! Best, Nicolas
1d
amanico
Days Gone By...
Though I'm not sure whether we have the same understanding of "sports watch" here as I am assuming you have something in mind like a successor the Master Compressor line. However, if I could wish for someting from JLC it would be a flat, high precision, t
5d
amanico
"A good man always knows his limitations"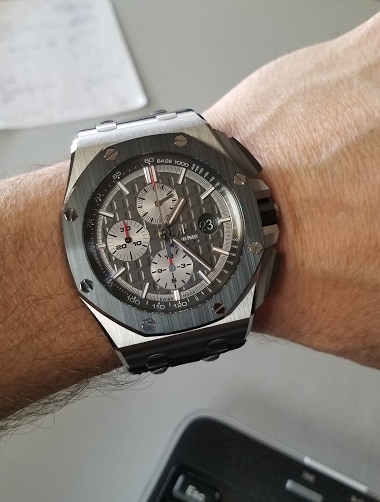 Anyone that knows me realizes I don't let go of a good 44 This Royal Oak Offshore is the upper limits of what I can wear from AP, and overall, it has a different charm on my wrist than the 42s I am well accustomed to. I adored the combination of materials
8d
holdemchamp1225