A fresh wristshot of the AP RO chronograph Italy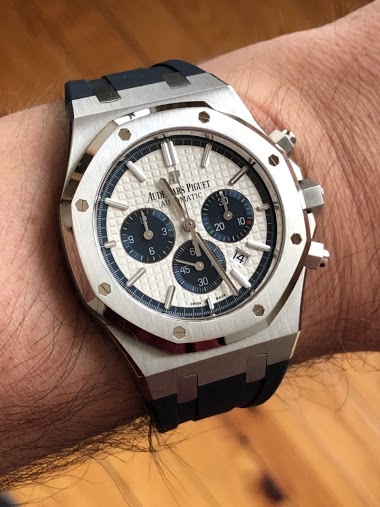 I know that I should have chosen a different day for a watch dedicated to Italy but I love to wear it even during Bastille day! 😄 Fx
1d
M4
WristScan weekend 12.07. - 14.07 opens now: How far can you stretch your colection?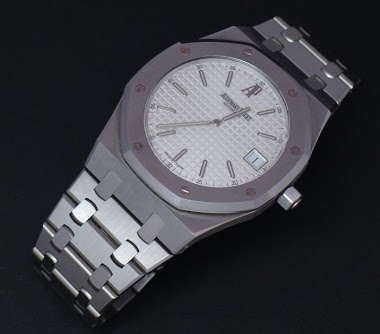 Your theme will bring many thoughts and great shots from our colleagues I feel. We are collectors, accumulators or just watch lovers. Something I wish to distinguish from those "investors" looking for an object (watches) to invest in and to speculate with
14h
Subexplorer
Dynamic Duo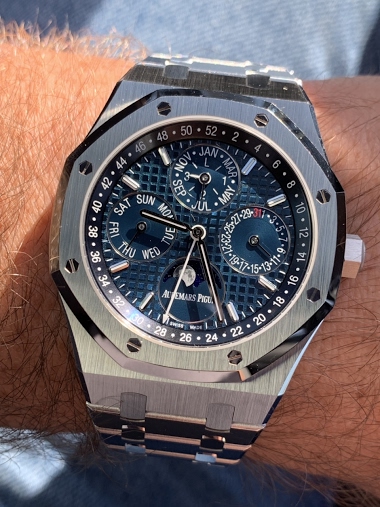 Some of my favorite shots over the past month or so of my 15202OR and 26574ST. The pair complement each other so well and have quickly become two of my favorite watches I've ever owned.
4d
FlyingSnoopy
Hands on review of the Genus GNS 1
thanks again for taking the time to have all of these wonderful photos. I really love your reviews because of all of the photos you take with the detailed description. best of boths world! I am in support for these types of watches because I personally be
5d
Boron
WristScan weekend 5-7 July, 2019, Let's Watch Your Stories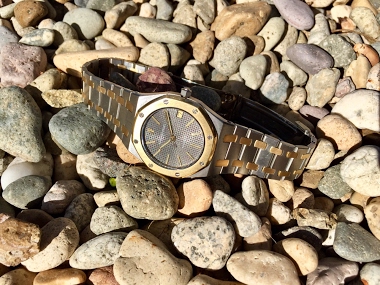 I don't have time now to tell the whole story but I had almost the exact same experience with my Royal Oak. Cazalea
4d
Jari from Finland
Black Audemars Piguet Royal Oak "Karl Lagerfeld": does this prove that he had more than one of these blackout versions?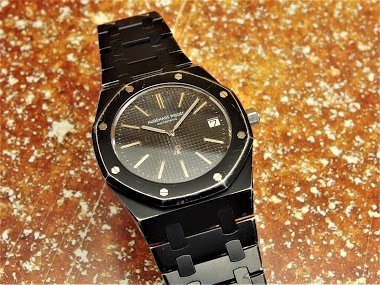 KL did - as we know - own an AP Royal Oak 5402 which had been PVD's in black in an aftermarket process in Italy (i.e. not delivered as such by Audemars Piguet). Years back, when I had the chance to get hold of my black Royal Oak A-Series: - it was publicl
2d
ChristianDK
Enjoy the piano.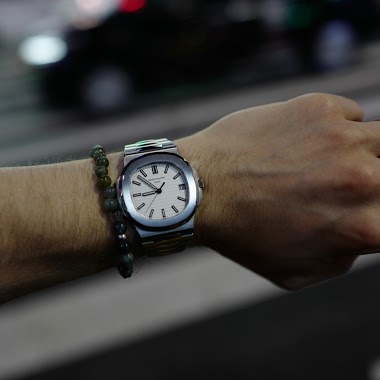 At the time I purchased it I thought it was a stretch for a stainless steel watch. Having rotated through a Royal Oak to this (the AP being materially cheaper but no less of a watch in my opinion) I justified it somewhat as it did fit a niche spot within
9d
Clayton2
An old love of mine: Royal Oak City Of Sails Chronograph, Steel.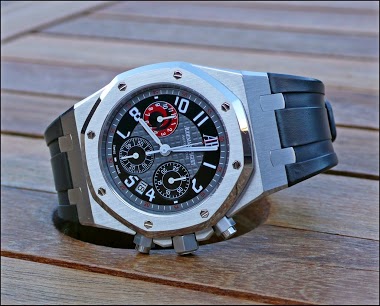 One which I liked a lot, and which I owned for some years, before trading it for my current Royal Oak 5402. A summer picture, for the souvenir, taken with a Leica D Lux 3, in 2008. Best, Nicolas
9d
amanico
How tight do you like to wear your RO?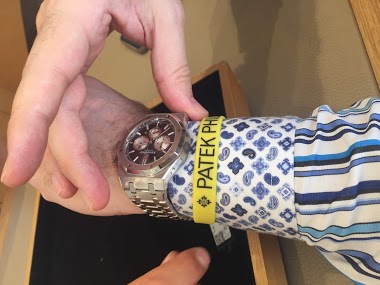 The only flipside I would see is that normally bracelets tend to last longer if worn tighter -- but RO bracelets are very high quality, so we are probably speaking of several years before you'll see any difference. This was me trying on a RO just a week a
11d
jomni1
How tight do you like to wear your RO?
.... the minimum radius of curvature away from the watchead is quite large and is designed to suit a larger wrist than the watch head diameter might imply. Judging by the pic, you'll never achieve contact. I have two jumbos and both set slightly different
11d
jomni1