This Royal Oak is never a gamble.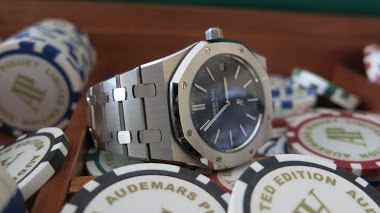 She's a winner, every time ;-)
1h
VMM
Safe n secure!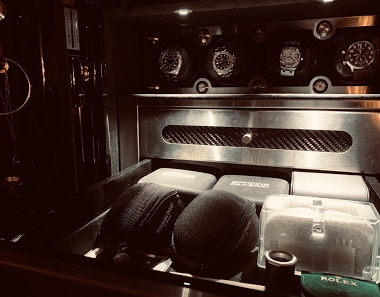 Sunday clean - Room for two more - AP RO Perpetual or RO double balance if I can ever find one?
2d
Jke67245
Here is a super unique pair of Audemars Piguet Royal Oak Offshores.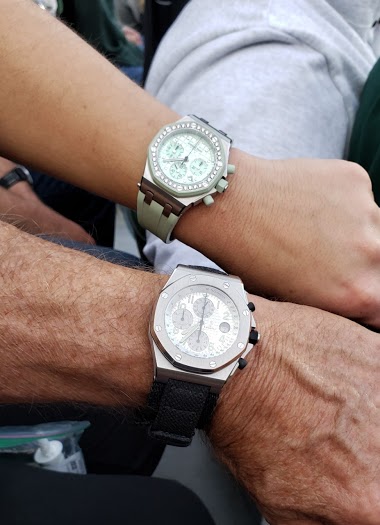 How rare to catch them together in the wild!
6d
Mohannad (aka Riddler)
New ROC 38mm models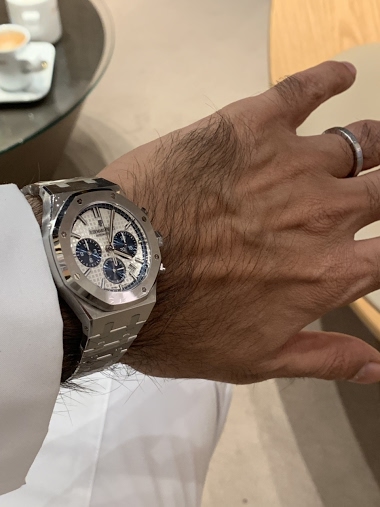 Had the chance to try them on Although from the pics I was more interested in the grey dial I found the white/blue looking more attractive However I also think the 38mm was a tad small on my wrist And now I can comfortably say that the 39mm is THE sweet s
6d
Mohannad (aka Riddler)
The surprise of 2nd September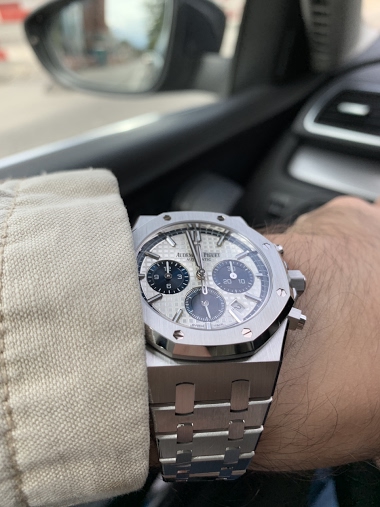 Rare occasion where I'm the first in the list to make the first and maybe also last thread 😂. Royal Oak 41mm is too big for me, so when AP announced the 38mm I tried it as soon as I could and asked to be in the list. What a surprise when end of August I c
14d
Tifosi99
41mm Chrono, sizing
These panda dials are beautiful. For optical reasons, many of them do not fit in the large dials. I prefer here at AP the old 39/40 mm variants and then the dial of the "AP RO tour auto" from 2007 👍. Cheers Bernd P.S. Found my old post from a long time ag
17d
stabilizer
Belated 5711R announcement of incoming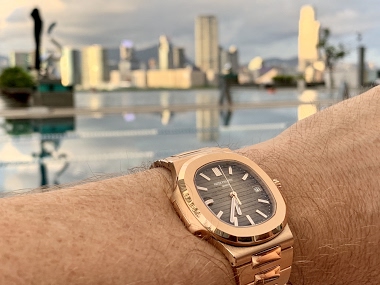 I meant to write about this several months ago when I picked it up but have not had time really! Now I'm sitting having a lazy weekend it seems like a good moment to write a few words about a very polarising piece. We all know how mad the world has gone o
16d
Stek
1993 or 1994 Royal Oak Offshore - Rare Bi-Metal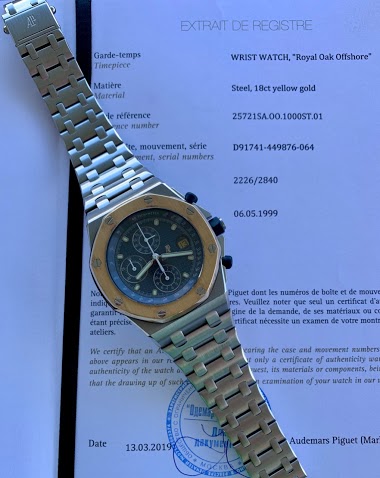 I have one... n.064
17d
mishola
Enjoying the probably Last Summer day with my 15202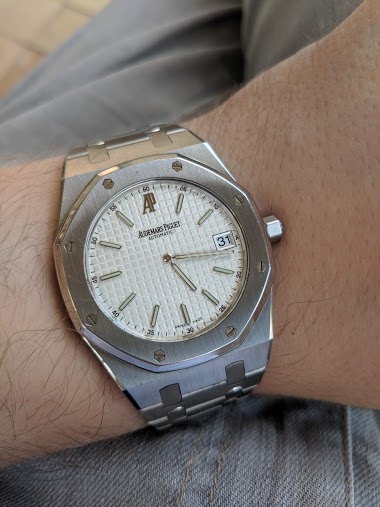 A good day
16d
1WatchMan
Quick poll: date or no date?
I was realizing the other day that many of us are biaised and clearly dislike a date window on the dial. Even if I am not an extremist in this respect as some other friends here… (guess who I am thinking of hahaha) I must confess that I am also in the sam
18d
CR