Thank you for getting me into skeletonized / openworked watches, dear Mohannad (aka Riddler) :-)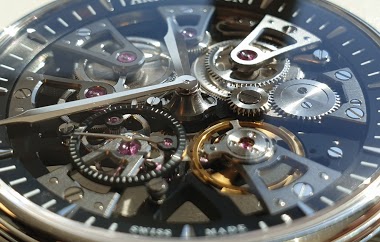 All pictures taken with my phone and unedited.
32m
Bill
I think the Odysseus is brilliant!
Hi All, I'm a lurker of this forum for some time and never bothered to post. However, with all the controversy around the Odysseus, I feel like sharing a bit of my thoughts. After thinking about this for a couple of weeks, my overall conclusion is the wat
1d
mrds
Thoughts on the Millenary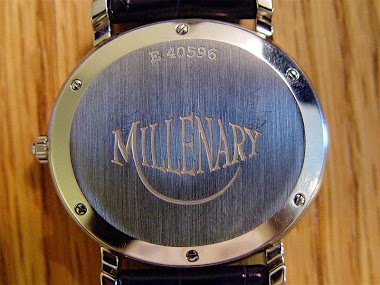 I currently own a 15400ST Royal Oak blue dial and a 26331OR Royal Oak Chrono on full rose gold bracelet. I find myself now heavily invested in Royal Oaks attempting to discover what else AP has to offer and find the Millenary to be quite interesting, spec
8h
Watchonthewrist
Dilemma! Please opine!
Would have been the sensible thing to do! Unfortunately, someone else didn't dither like I did and I missed this one. Slightly disappointed but philosophical. Wasn't meant to be and I hope the watch has gone to someone on this site (and they post pictures
2d
JerryW
Vintage dial
which is the material most (but not all) watch dials are made of. You see the same phenomenon on some 5402s as well. The top coat of paint/laquer is either oxidizing or another process is occurring which is slowly "evaporating" the top coat over time. It'
3d
Scritta-Rolex
Vintage dial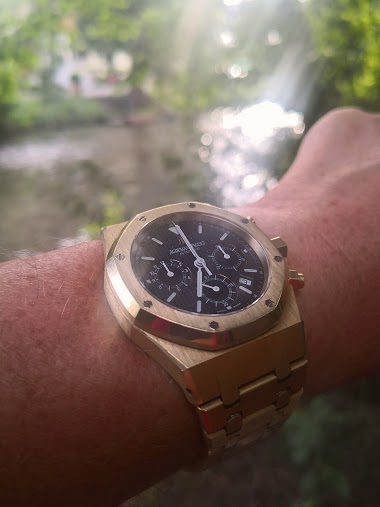 Greetings from mine
3d
Scritta-Rolex
Just back from Les Journées de la Passion in Luxemburg: my selection of wristshots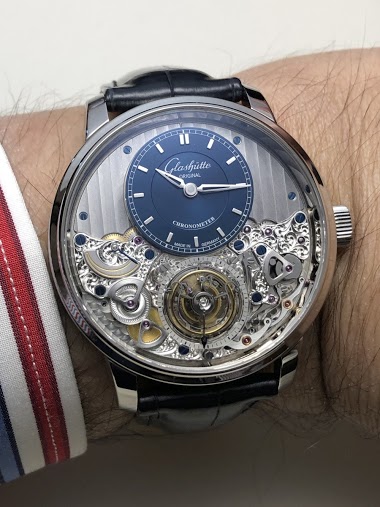 I have just come back from Luxemburg after having attended the "Les Journées de la Passion" event which aim is to present the latest offer from a lot of brands to end customers. This event takes alternatively place in Luxemburg and Brussels and is always
18h
aperna
Dilemma! Please opine!
The 15202 is a superb watch, ... much like MANY MANY other superb watches that are available. If you have small wrists (mine are 6.5"), the newer ones with the butterfly deployant are better. Single sided, I couldn't get it to fit right. The lack of a dyn
2d
JerryW
Dilemma! Please opine!
I have been offered a 15202 stainless at a pretty decent price. It has been one of the watches on my wishlist for a while. However, while I can afford to keep my RO Chrono (blue face, orange hands, stainless), I think it would be quite superfluous to do s
2d
JerryW