New IWC Forum: Please welcome India Whiskey Charlie as your moderator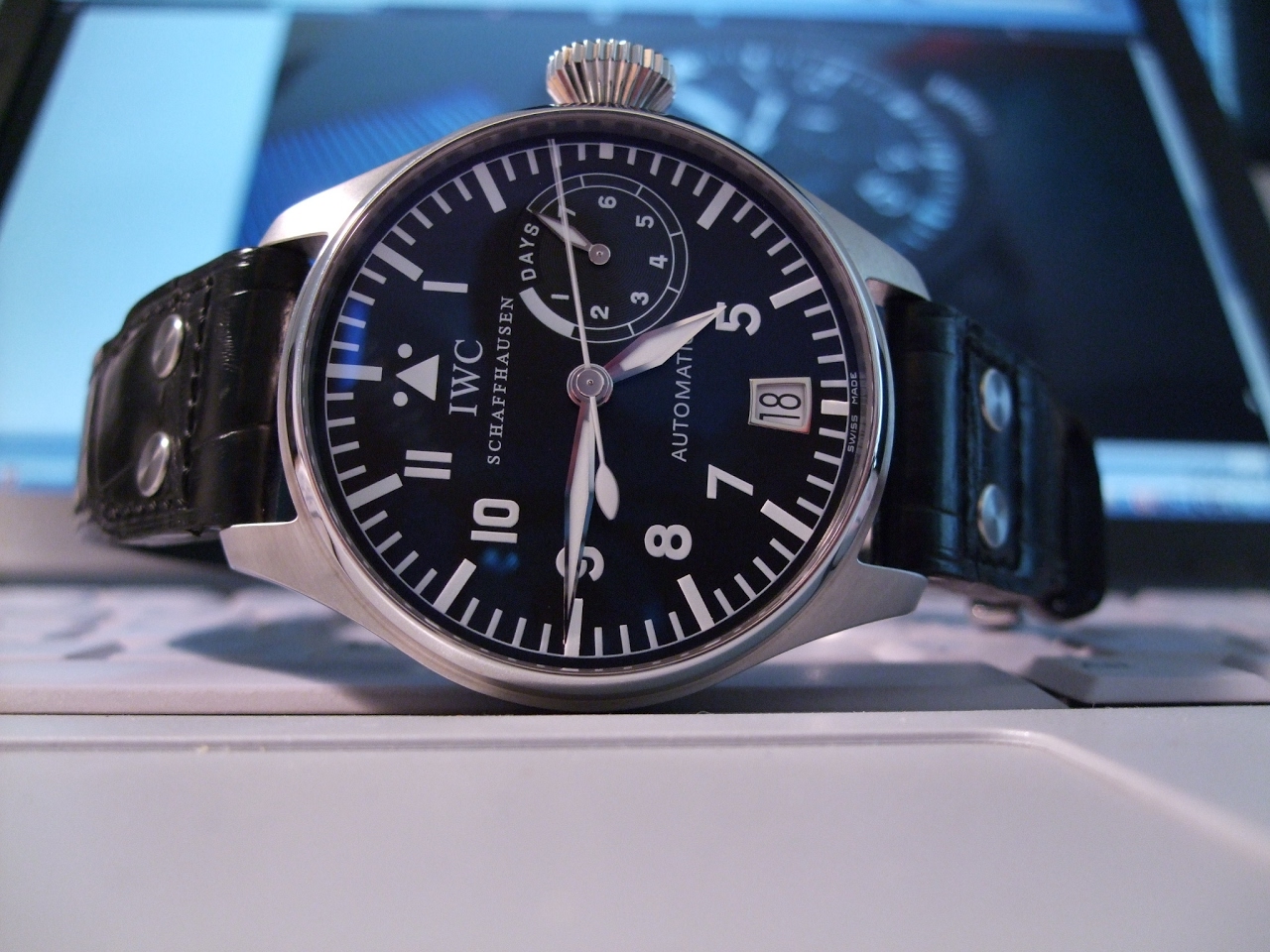 . . . to our new forum. Charlie's been a community member for many years, and a familiar voice on all matters IWC. Not exclusively, though - he spreads his wings far and wide, with examples from several manufacturers in his collection. So while he'll be moderating this particular forum, don't be surprised to see Charlie everywhere.
Another shot of my Audemars Piguet Royal Oak 5402C.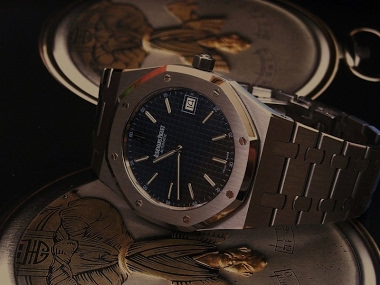 But i like my 15202 " grey slate dial " too ...
3d
amanico
New Panerai - PAM01661 Carbotech...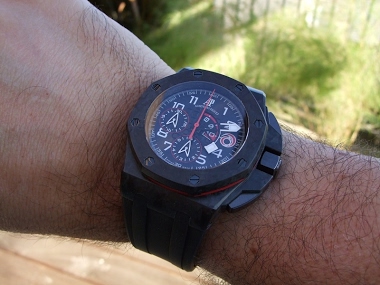 Came out and it eventually devalued the watch big time. And yet, mine doesn't have a slight scratch since new in 2007.
4d
Ahoi
In love!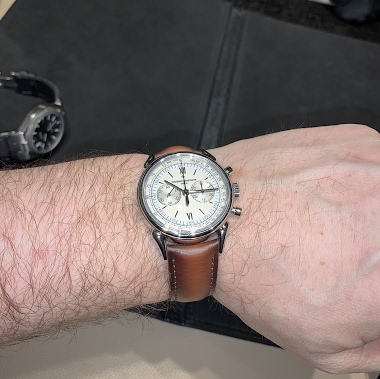 Tried one of my dream watch today... not sure if it was a good idea because I loved it even more than I thought... Only minor flaw is the strap, I like the look but not sure if I saw a defective sample... the leather looked very dry and had creases while
7d
Jurry
After a lot of deliberation, I finally made my Royal Oak decision.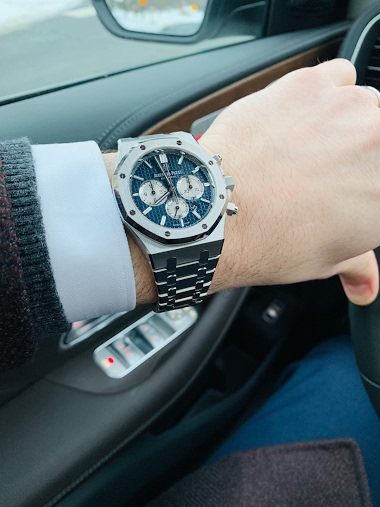 I went back and forth between models and dials and ultimately landed with this one. After a few days, I'm very happy with my decision.
7d
MichaelC
To be - or not to be?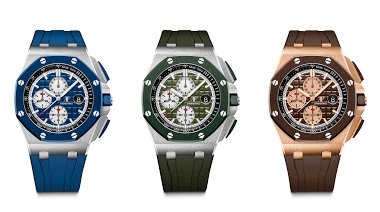 10d
sea_brownie
Worth it to sell my 15400ST blue dial and get a 15202ST?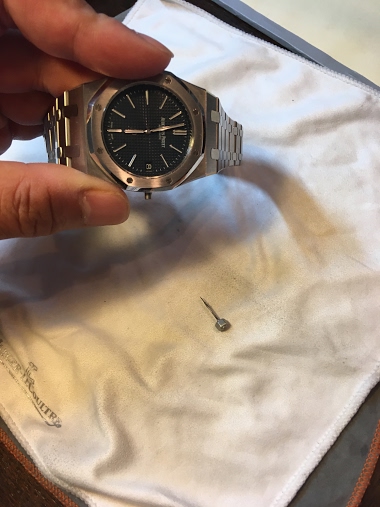 I do feel the movement is fragile.. What made it worse is AP serviced under warranty and then scratched up bracelet and bezel, was perfect, no marks before that. I babies the hell out of that watch. My 15400 never gave me any type of issues. It's a beauty
10d
jag32
Worth it to sell my 15400ST blue dial and get a 15202ST?
I have a 15400ST blue dial and have an itch to get the 15202ST blue dial. I have an opportunity to sell my 15400 for 26k and then add 10k cash — is this worth it? Would you do it? I have a large 7" wrist so the 41mm 15400 does wear perfectly on me. Thanks
10d
jag32
NWA! Finally Going Vintage!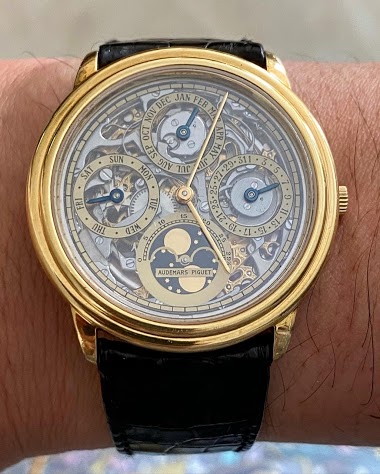 I'm so happy to announce my latest acquisition and it's been something I've been contemplating getting for quite some time and now that I've pulled the trigger, I wondered why I waited so Long ! This ap perpetual calendar calibre was launched way back in
6d
doubleup
Inspired by Nico's 5402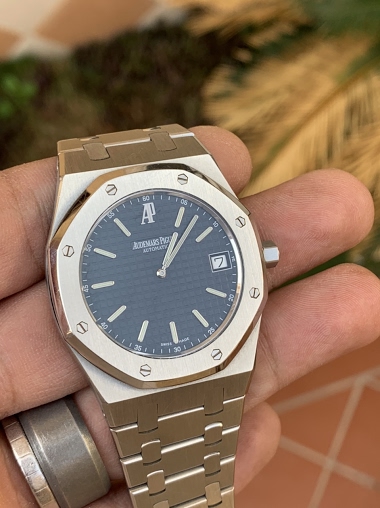 Never gets old never out of fashion
15d
Jay (Eire)
What is, according to you, the most popular Jaeger Lecoultre?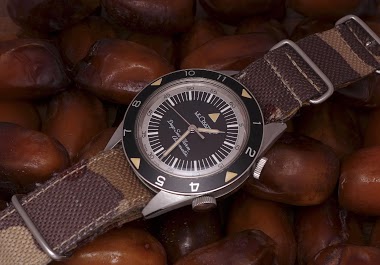 Is it the Reverso, and if yes, which one, or a round watch, such as the Polaris or the Deep Sea Alarm or the Duometre or??? At the contrary of some other brands, Jaeger Lecoultre is not cannibalized by one model. For example, Audemars Piguet has the Royal
9d
amanico