Dreams never really go away, they simply "sleep" for while and one day...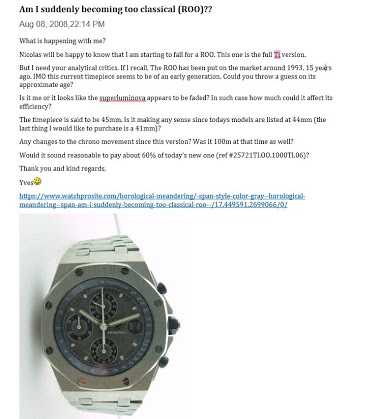 My family members thought that I was impulsive when told about my new project in mid-December. But they supported me and agreed that I could pursue. And, a week ago, when we all went for this special moment and they saw my new timepiece "live", they sudde
13d
Cpt Scarlet
Which ceramic bezel ROO?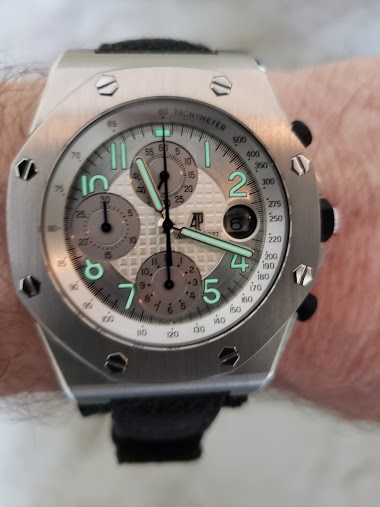 The grey titanium Offshore is the best 42mm Offshore made today, imo. The color scheme is unusual without being obtrusive. In fact, it's quite subdued. On the other hand, there are a lot of red-accented black dial watches out there. In addition, I also li
16d
MichaelC
Which ceramic bezel ROO?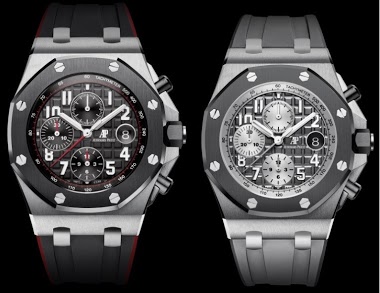 For a coming round birthday I want to add again a ROO to my collection. It definitely got to be a version with a scratch proof ceramic bezel as the vulnerability of the steel bezel was the main reason why I let my previous version go. It also needs to be
16d
MichaelC
A picture of the Royal Oak Offshore Chronograph Rainbow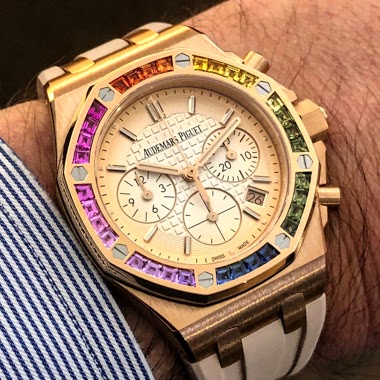 If life is grey, put a rainbow on your wrist! Fx
29d
foversta
Audemars Piguet Royal Oak Offshore Terminator 3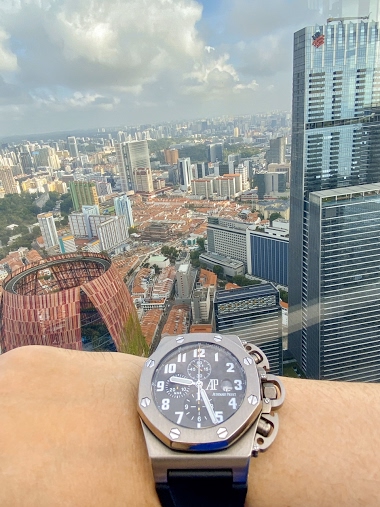 Looks really huge 48mm. Still love it.
30d
nasseriq
Audemars Piguet Royal Oak Offshore Diver Carbon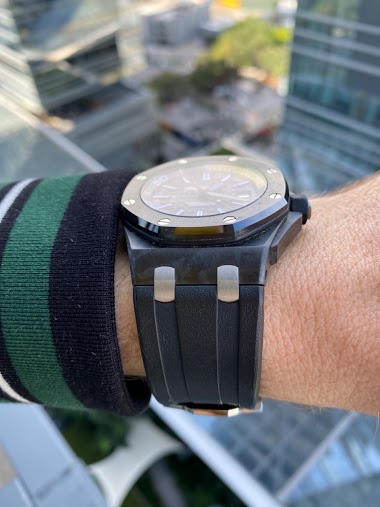 A new acquisition from Orlando. I've been eyeing this watch for a while and prices have been creeping up the past year. Finally pulled trigger after having found a pristine example. Why the diver ? I had previously worn a chrono Offshore 42mm. While the s
1M
respo
Speaking of mega offshores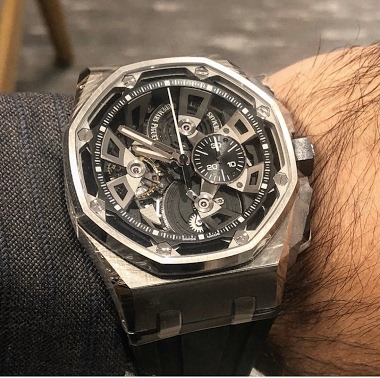 This beast isn't getting the attention it deserves Probably the most unique and daring offshore design as of yet
1M
edtonkin
A sampling of the AP collection from over 10 years ago...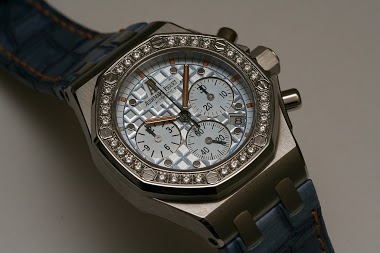 The Lady Denim, steel 38mm Offshore w/ metal pushers. Tracie could have been a 1 watch girl with this one.
1M
LX
what a great look! Impressed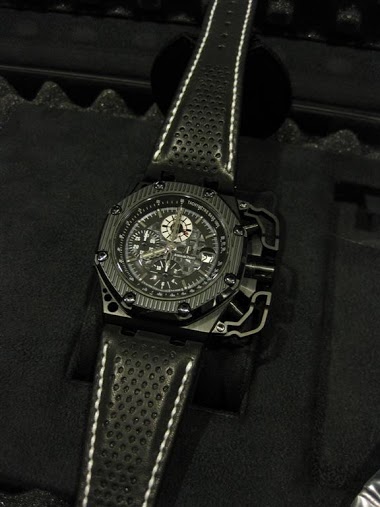 The fake croc on top of rubber goes with other watches OK, I don't like it on AP. I feel AP's wide rubber straps for tang buckles are more than adequate. For a Survivor, this is not rubber, but an awesome look:
1M
MichaelC
You asked for it, Michael!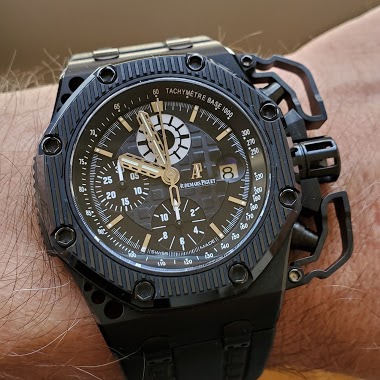 Michael you suggested a New year's resolution to post the Survivor here more. I always take your suggestions/commands seriously. The love affair continues. I am seriously considering adding another Royal Oak to the collection. Can you guess which one it i
1M
Passionata_george