For the pleasure of the eyes. One of the most beautifully finished chronograph movement: Lange 1 Sohne Datograph, Cal 951.6.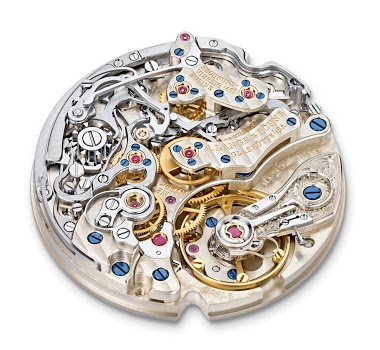 No words are needed here, to describe this legendary movement. Lange at its best. Nicolas
5d
amanico
A couple of platinum beauties. Jaeger Lecoultre Reverso Septantième / Lange 1 Sohne Langematik Anniversary.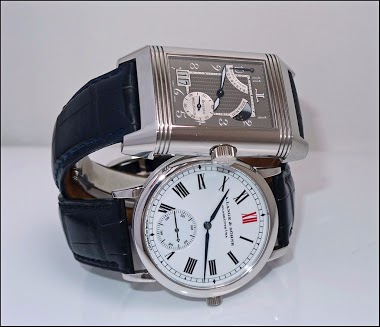 Two very different pieces sharing two things: Platinum cases and Anniversary watches. One, the Langematik, was issued to celebrate the 10th anniversary of Lange's rebirth, the other, the Reverso, celebrated the 70th anniversary of the rectangular icon fro
5d
amanico
ìs it still bad to flip asap in this crazy market ?
I mean, wouldn't it be crazy not to ? Most of us will have some watches that are more valuable then when we bought it. I'll take my 5070R as an example. It was I believe 36K euro in 2006. At that time the second hand value was about the same maybe a bit m
14d
NoH
Lange 1 Timezone 25th anniversary vs Lange 1 Timezone Buenos Aires edition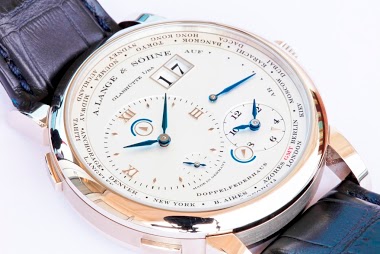 With the introduction of the beautiful new Lange 1 Timezone 25th anniversary, what better way than to celebrate the only other Timezone with blued hands as well, the Buenos Aires edition.
24d
CR
May 2019 Anniversary release - Lange 1 Timezone Limited Edition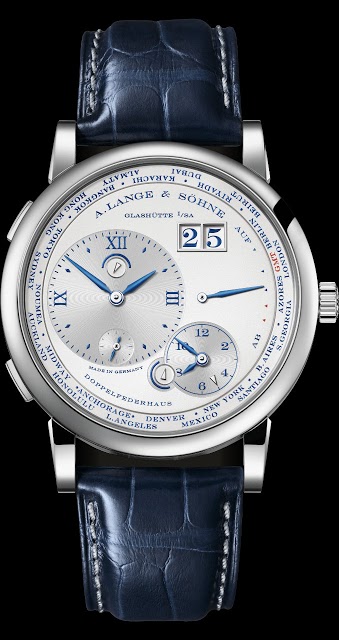 I quite like it, the hands remind me of the Buenos Aires LE. Thoughts? Best, Manuel
26d
Indigo
Geneva watch auctions part 1
Perhaps better qualified with "looked weak for the modern stuff". I think these numbers include buyers premium but I am not certain; some results don't appear quite so good if this doesn't include the premium. One could have picked up some really great wa
1M
Jay (Eire)
There are indeed too few pictures of the Lange 1 TIme Zone.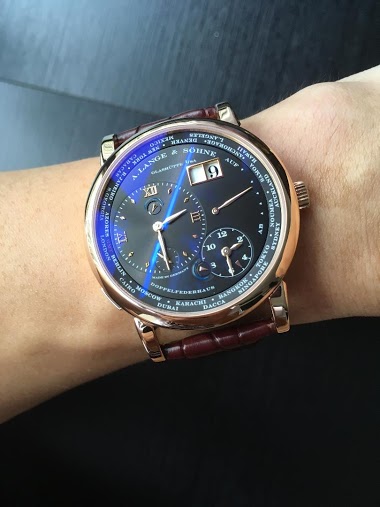 As per Raymond's post with his beautiful Como Time Zone, I too agree that that the Time Zone is underappreciated. Let's add more pictures to do justice to this model, which I presume will be among the 25th Anniversary line-up.
1M
Rhyzen
Lange Monday.
There is quite a bit to unpack there. Also, so much room for interpretation—I think in the end—the buyer will have to make up their own mind—as it should be. The arguments put forth below, are not to argue that Lange is "better" but just to offer the coun
1M
Watchonthewrist