Still any doubts that this is an era of sports watches? Well, take a look at this picture.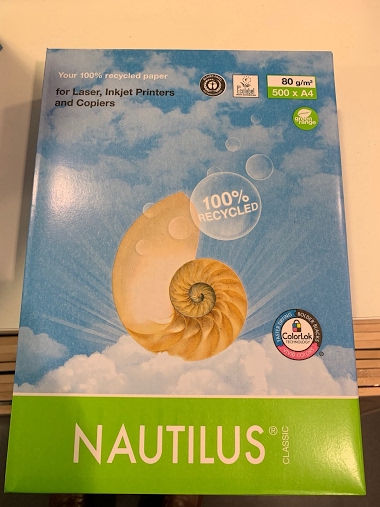 5930, 5320 etc... But another dealer had a Nautilus 😀
6h
FabR
Friday timepiece Patek5980R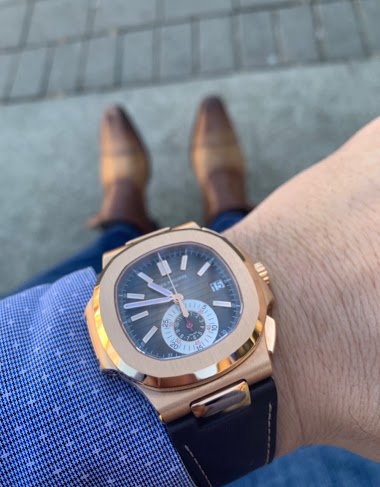 Wearing my pp5980r today. Will take it with me onto the cruise . Just love ❤️ the simplicity of pp5980. HAWGE folks.
21h
1WatchMan
Your thoughts on these 5205G dials...?
I'm new to PP, having just gotten my first one last week; a 5712G which I love. I've historically been more of a VC / AP / ALS wearer. I am growing out of AP and still love VC (especially Overseas) and ALS (especially Zeitwerk). Now that I have the PP bug
2d
Karlstumke
Taking the 5712 out for a spin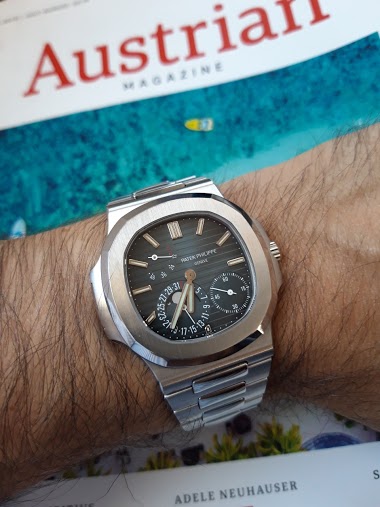 Well, is more than just a spin 😜 Have a great rest of the week!
2d
1WatchMan
Tim Mosso reporting steel Lange coming
What do you folks think about a steel Lange conceptually? I am not certain if i'm allowed to post a link so i won't He has no details but it's a safe inference it will be something to compete with nautilus et al
16s
vitalsigns
Is there room for a new entry-level Patek?
Not to mention that a new SS sports model in the $18-20k range would instantaneously end up like the 5711 or the 5167 on the secondary market...unless Patek releases it in generous quantities, which will never happen. An elegant step that partly goes in t
1h
amanico
I did it! Now it's a two-piece PP collection...
I love the 5960 bracelet. In fact, I actually think it's the most comfortable bracelet in the industry... For me, it's better than the Rolex Oyster, Jubilee... Better than the PP Nautilus. Unfortunately, I swapped it out, because I couldn't get the perfec
3d
1WatchMan
I did it! Now it's a two-piece PP collection...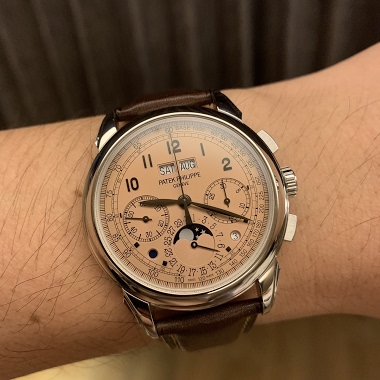 I did it. I toyed with the idea for months... I took advantage of the recent market and consolidated big time. I gave up a 5170G-001, 3940J-018 and 5980-001. Now I have two PP's left. The 5270P-001 and the 5960/1A-010. Will I miss the Nautilus and the cla
3d
1WatchMan
5980 1/A - an all time classic!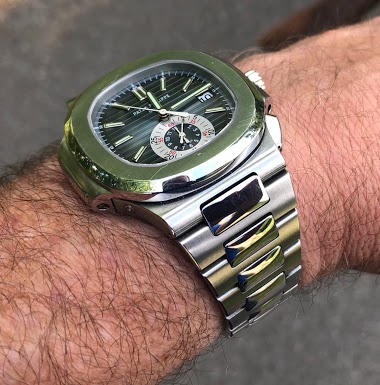 4d
@WatchesandWristshots