Unico all-black red with Alcantara strap kind of Friday! HAGWE!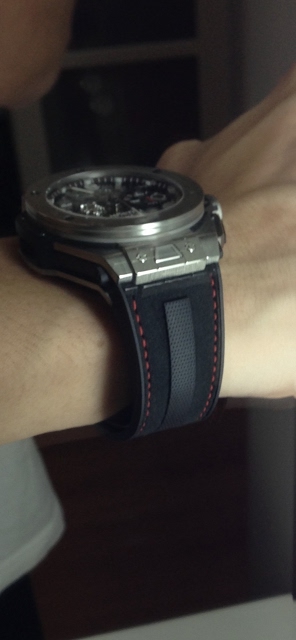 I can recognise that strap! It's from the first Unico Ferrari edition.
4d
jkvs
The Big Bang Red Magic complements a bright day!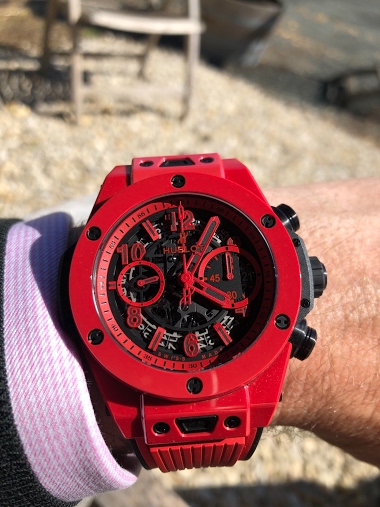 9d
jkvs
Midnight switch to Hublot Unico...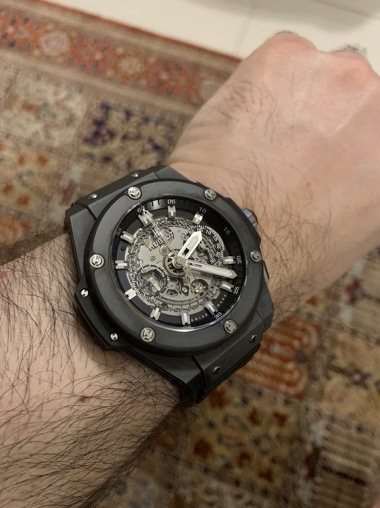 18d
jlux
Musings In re the Maison
On one hand this is a terrible time for retail, for luxury, for so many things and on the other hand, with everyone at home, it could be a great opportunity to get time and eyeballs that might otherwise be busy with work, commuting, etc.. Personally our B
1M
amanico
Ball Watches
Nothing bad so say about it. Most of their models are ETA based movement with soprod module for the complicated models. They came out with their own movement around 2 years back which is elegant but not at the the price point I would consider. Ballwatch w
1M
iceheller
Unico KP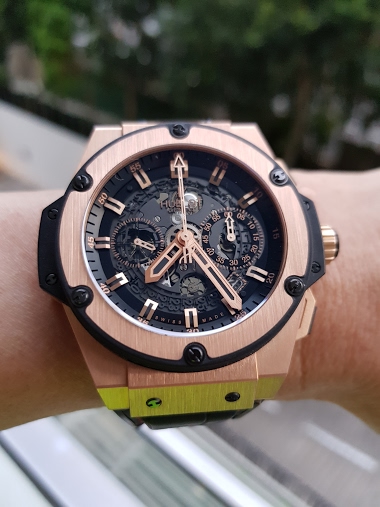 2M
ekintay
I have seen some novelties from Hublot presented at Dubai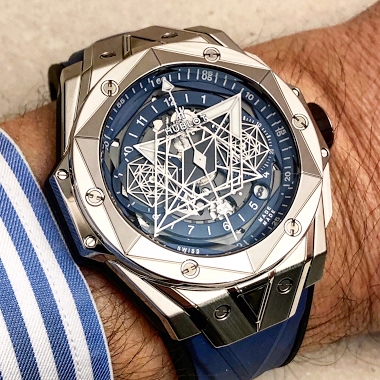 I will present them next week. Here comes a picture of the Big Bang Sang Bleu II Titanium Blue Fx
3M
Horology75
New straps for the Big Bang!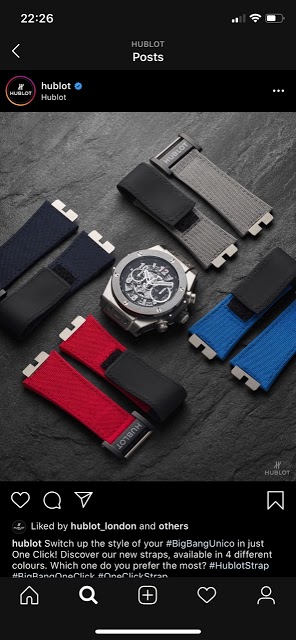 Hi all, Next week I'm going to be picking up a Big Bang Meca 10 Black Magic and just noticed this post on Instagram by Hublot announcing 4 new straps.... The red one looks especially nice!
4M
India Whiskey Charlie
hublot west coast ceramic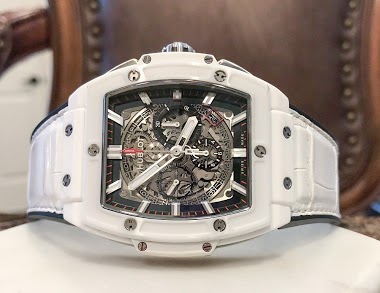 Here's my white ceramic Spirit of Big Bang. I love this watch. It gets mistaken for a Bubba Watson all the time. If you can't tell the difference between a Richard Mille and a Hublot, who am I to correct you?
3M
walds11