Change strap on my Longines Big Eye.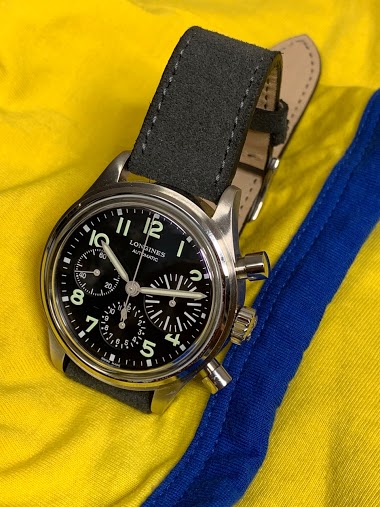 Bough a Nomos to my wife on her 40 year birthday but the strap was to long so I bought a shorter one from Nomos to her. And I got a idea, maybe the longer strap will look nice on my Big Eye? I think it does👍
17d
Bobbe
My First GO: PanoInverse XL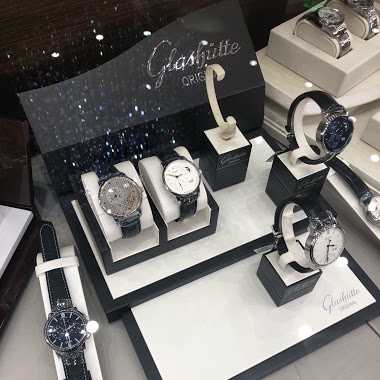 I've been looking at a variety of watches to add to my collection this year, but the Glashütte Original PanoInverse XL has been calling to me for years. I saw it in Berlin a few years back, revisited at the Tourbillon store in San Francisco last year, and
2M
Jari from Finland
The 2019 Basel Report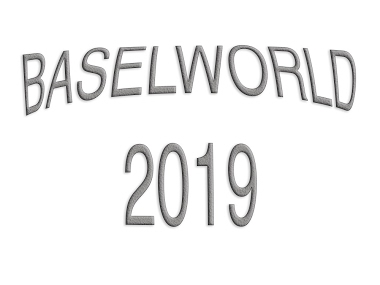 On the way and now it's time for the prepare at the airport with a great breakfast. Up we go. Classic Swiss Air lunch. On the train to Basel from Zürich. Finally here. Not so many visitor this year, 22% lesser and a lot of lesser exhibitors. So this year
2M
Brian9
Simplicity is the final achievement. After one has played a vast quantity of notes and more notes, it is simplicity that emerges as the crowning reward of art. ... Frederic Chopin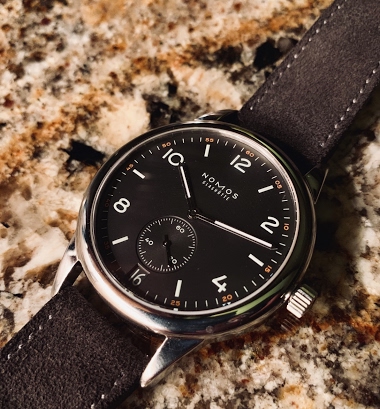 Nomos Club Automat Datum Dunkel Ref. 774
3M
jml_watches
BaselWorld 2019- Part 4: Interesting Odds and Ends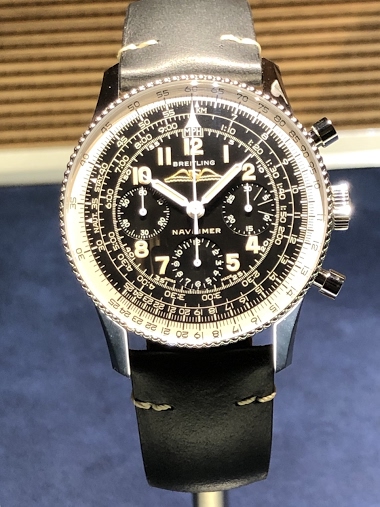 The Breitling Navitmer is excellent and looks identical to the originals. A winner. Two stunning Bucherer vintage world timers A couple of bawdy novelties from an independent maker. Indeed some of the most interesting offerings were shown by independents
3M
descartes1
Hand finishing of the movement
Dear all, The other day once having few drinks (few more than usual) I hand the Lightbulb moment. I'd start hand finishing movements to the ALS level. Now few days on, the question is: Has anyone here tried doing it? I've never dismantled the movement yet
4M
Emil Wojcik
They are simply too big.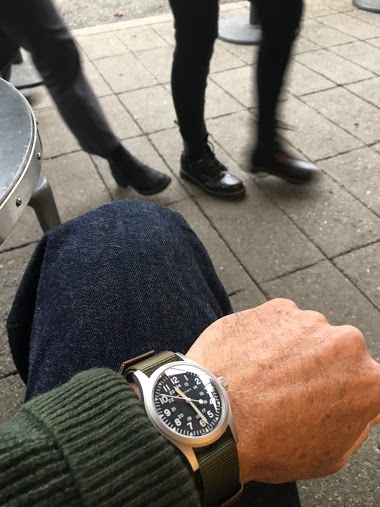 True sergio, I have the bug. But I do sell from time to time too ;-) It is funny how I like Panerai and, at the same time, much smaller watches. Not sure it makes sense, but I gave up trying to make sense with watches long ago. Here are two more for you t
4M
Arie - Mr Orange
Nomos, can anyone shed............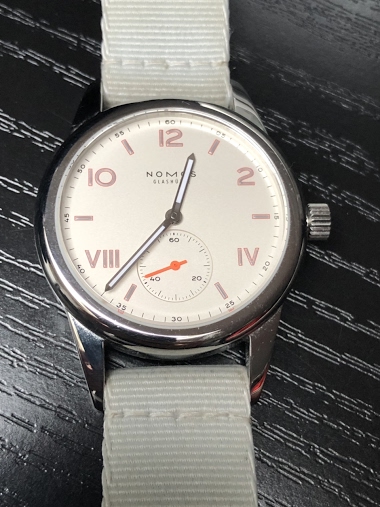 Bought one for my Boss last year . She loves it
4M
jleno
Nomos, can anyone shed............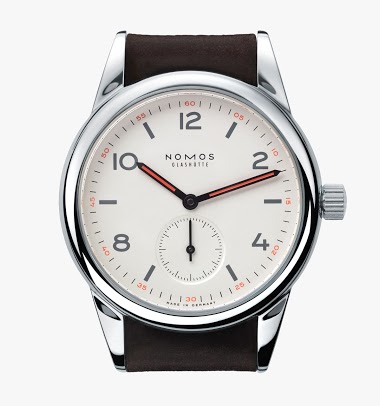 4M
jleno
Nomos, can anyone shed............
some light on the Nomos brand for me? Been seeing a few around, here and there but maybe I am missing something. I am only basing this on what I have seen, but to me the seem to be a bit overpriced. Again I am only basing this on the outside appearance, a
4M
jleno