Ended the week as I started it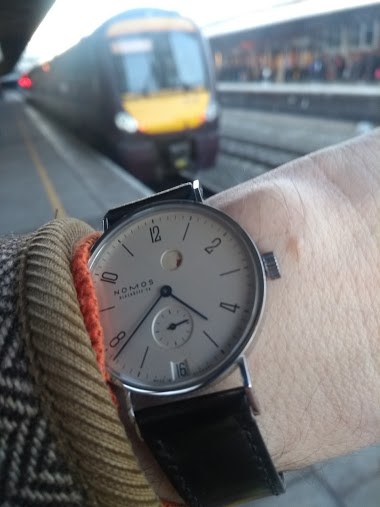 Hi All Time to go home Started the week with my Nomos Tangente & it's even better to start the weekend with it ! HAGWE Cheers JML
5d
jml_watches
Start the week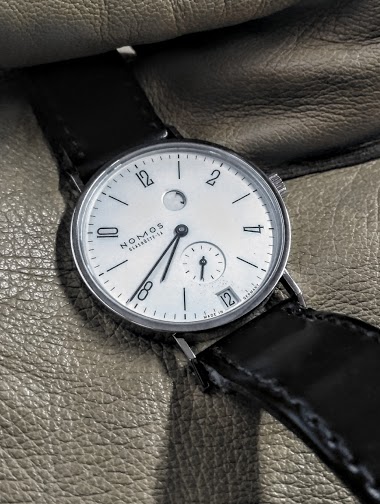 Hi All Starting the week with my Nomos Tangente. Wears a whole lot bigger than its 35mm - very elegant & quite slim too. Had a play with a photo editing software on phone too. Have a good start to the week. Cheers JML
9d
jml_watches
Nomos Club 36. A very good first " serious " watch or addition in any collection.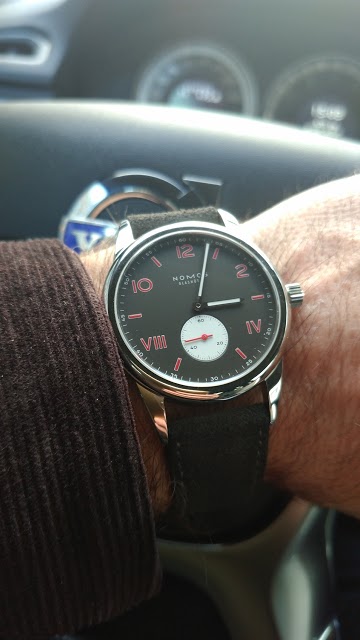 The Nomos Club has been on my radar for some years. I love Nomos a lot: a down to earth manufacture, with nice watches:plain and simple. Today i bought the Ace&Dik Club Campus Amsterdam, limited edition (29/75). Only 75 LE's were made (now only 3 left for
1M
amanico
Never Stand Still...
Love the Zeitwerk, cool way of displaying the date. We could call it coincidence, or not, but I find it quite suspicious that the front door neighbours (NOMOS) have launched a watch with a very similar date display system. Who has inspired/copied who? I d
1M
Raymond_S
Nomos Minimatik Champagne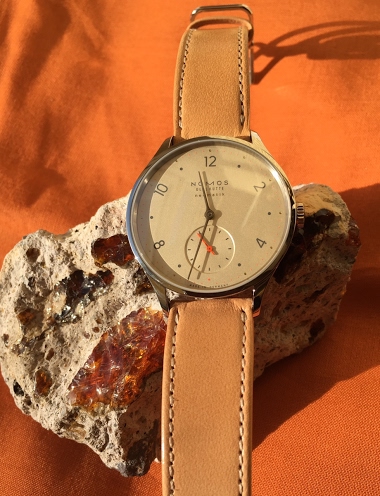 Loving my new Nomos. Think it'll be even better in the summer. The natural finish on the strap is supposed to patina with age... can anybody share their experiences?
1M
maxfcc1
California Dreaming... (Or my Long Journey after California Dials)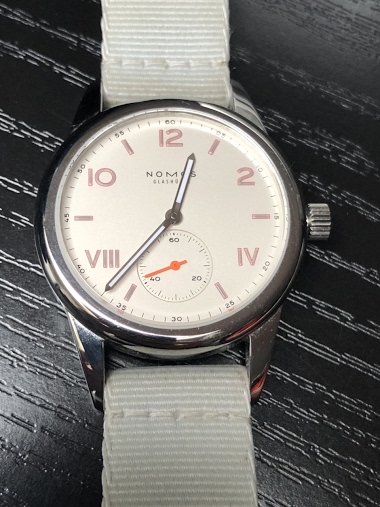 Here one from my Boss, a Nomos Club Campus
15d
Subexplorer
First TGIF of 2019 - what are you wearing?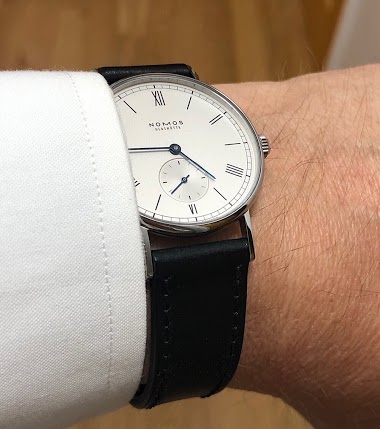 28d
ggoode888
Wearing all my watches now; part 2 of 10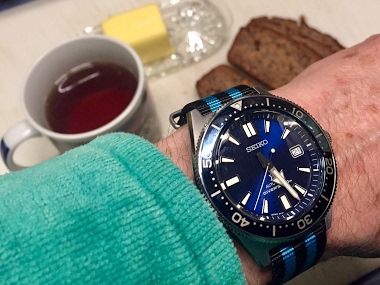 After being completely unable to answer two simple questions: 1. Which watch have you worn most often this year? 2. Which watches haven't you worn this year? I decided to set, wind and wear all my watches in these last 10 days of the year. I think I have
1M
Walter2
A fine gesture by a legend ...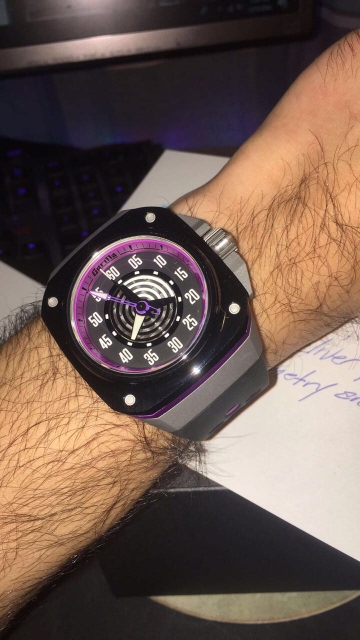 As most of you are aware that Octavio Garcia (ex Ap artistic director ) ventured out to create his own brand under the name of Gorilla . Not only he survived but his creation was short listed for the GPHG 2018 under 5k challenge category . Which itself is
2M
socabaptist
Nomos Club 36. A very good first " serious " watch or addition in any collection.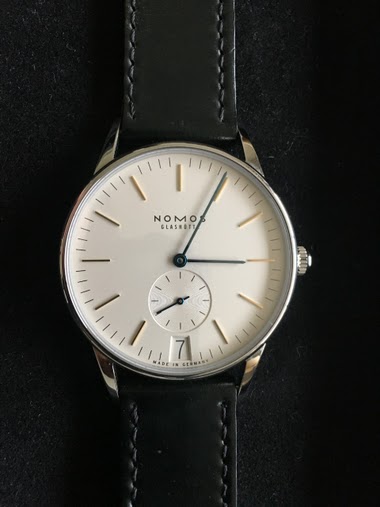 There are many high end brands, as well as many lower end brands. But Nomos occupies a unique position in that they offer high quality, superb fit and finish, and their own movements, at a reasonable price. I have the Orion 38 Datum and just love it.
1M
amanico