Got a big promotion - recs on a watch??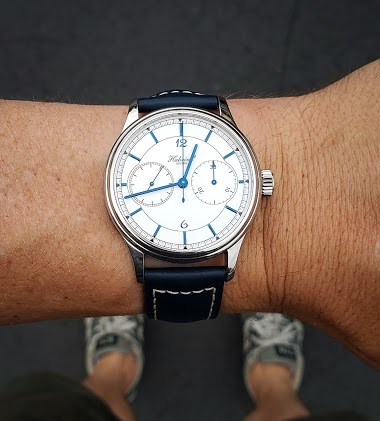 Habring²?! Grand Seiko?!
22h
Greenwatch
One more
The design was created by Shellman who is a very well known store that sells vintage pieces. It is an obvious hommage to pieces from the 30s-40s and they did mention it. We may be a bit too fast to say that they copy and no, it is not an exact detail copy
14d
CL
On the road again -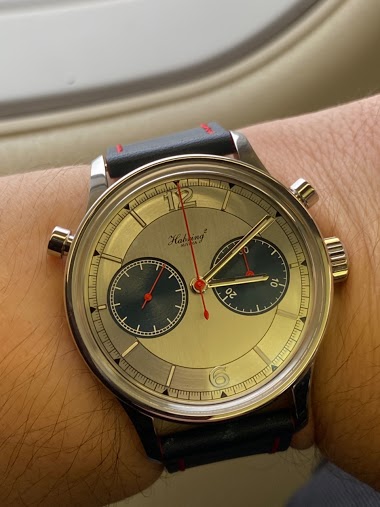 Start of the year - start of the travel Bringing my Habring this time
18d
kjkt3
One more
any idea who made that one. no names are very cool. But if you look more closely at my example, you will see for example the arrow entry to the snail. it exact detail copy. the only change outside of the hands is the placement of the brand logo which effe
14d
CL
Mesh vs BOR
Happy New Year to you . I do think 5 pieces for a Habring 2 edition in Japan is somehow a correct on. Why? This is not a brand that most people will know , plus shellman is not a place where non Japanese will know. If you contact them now, I have a feelin
22d
EinPa
WristScan Time Out - Starts Now !...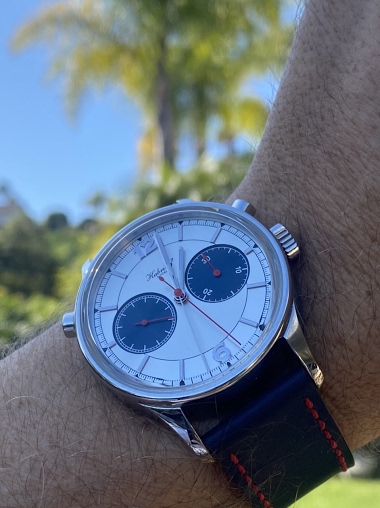 HAGWE All, Cheers, Tim
25d
Cpt Scarlet
Mesh vs BOR
I think the limited edition is simply something Habring does with all the various retailers. Note that Habring2 is a very small team and they do not have the resource to do too much. So if their retailer comes out with a design and a suggestion, they will
22d
EinPa
Mesh vs BOR
Habring on the radar forever.... I wonder, though, why this dial is so limited? Contradictions come to mind... that make one quibble... why limit a dial that is --while SO stunning-- a reference to Longines or let's be very frank--a straight vintage copy-
22d
EinPa
Further to Nicolas' post, here comes the wristshot of the IWC Portugieser Rattrapante Milano in PG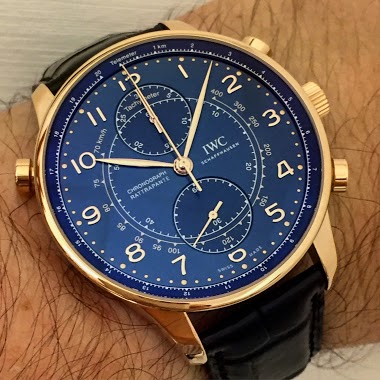 The PG version was introduced in 2016 while the SS version has been introduced this year. It is a beautiful piece and each time I see a Portugieser Rattrapante I think about Richard Habring! Fx
1M
Ron_W
It's a Habring kinda evening today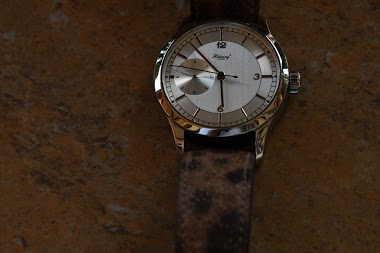 2M
CL