Randomly..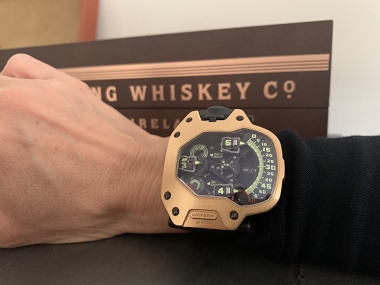 She just takes them. Case in point - here's one I lost for good this week. It took 48 hours from order to delivery to get a short strap and tang buckle. Nice job URWERK and Cellini. It looks better on her than it did on me. And now I know I'll never get t
14d
jleno
Randomly..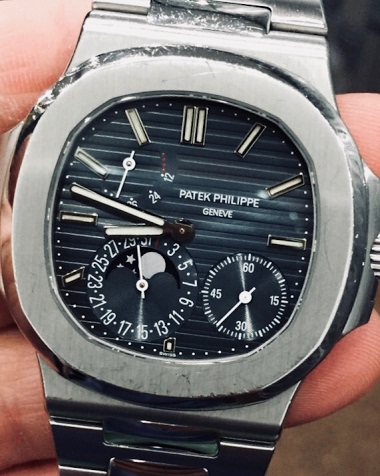 Watches after she has been using for a few months I usually do not want to see or touch it simply because I will have a heartache when I take a closer look or when my fingers run over the watches.. Eg.. I find Richard Mille and some Urwerk fit her wrist p
17d
janef
Randomly..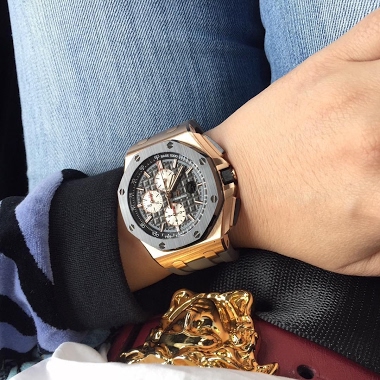 Since you mentioned APRO44 and URWERK.. Another shot from far.. She wanted the UR210.. tried it on twice in the she think it's just too big for her. Bought the UR-T8 instead. Sorry I don't have a photo of the watch on her wrist with me n the watch is not
17d
janef
Finally....and some thoughts on a more casual world.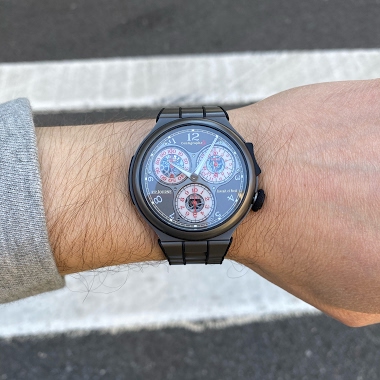 Finally wearing a watch, outside, for the first time since mid March. It was brief, maybe two hours, but nice to have something on the wrist again. It got me thinking. I'm not the first person to observe that the world has gotten more casual, but with the
15d
flynavy807
UR-100 lands in Yellow Gold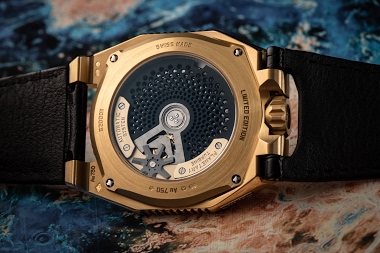 Another release from Urwerk today, following three other previous releases over the last several months (Steel, PVD, Gun Metal). See some background on the UR-100 and the original release here www.watchprosite.com This one sees a yellow gold case
24d
Ronald Held
Today I felt is an URWERK day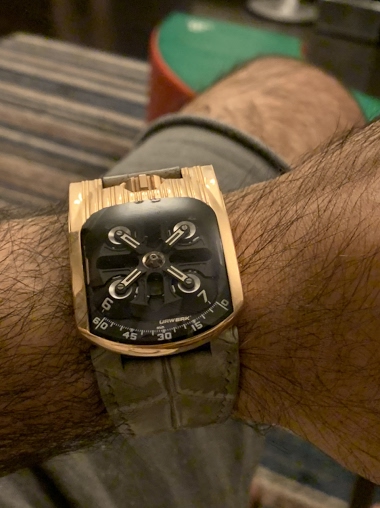 Specially with the new announcement tomorrow
25d
Ronald Held
Pocket Watch anyone?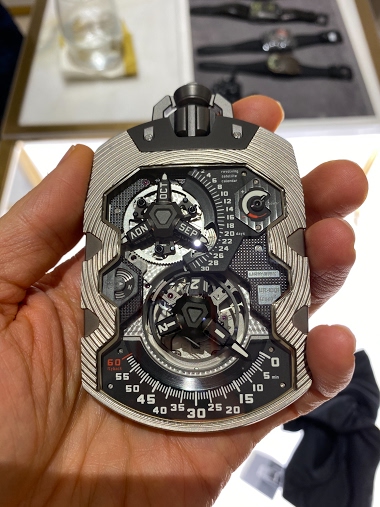 One needs big pockets for this one, literally and figuratively. The UR-1001. Seconds, minutes, hours, day/night, date, month, years. Note the annual calendar using Urwerk's signature satellite. The back, which I don't have a picture of, shows running time
1M
MTR
MB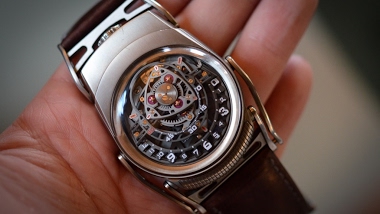 Case design does remind you of this..... Photo credit: Hodinkee
1M
chintu
WristScan Big GTG ....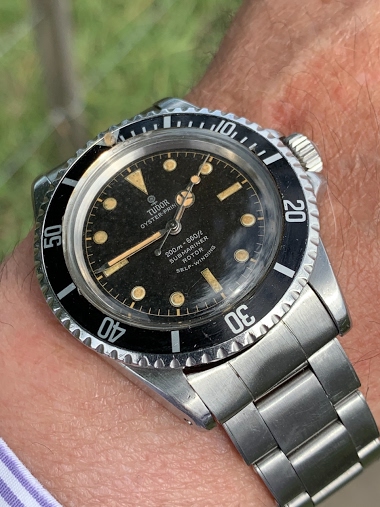 For this weekend, I would like congratulate and thank each and everyone in our community that posted on WristScan for our Big GTG. You are all winners ! But ... tradition dictates that I have to make an official decision so here goes ... several of you po
2M
Subexplorer