I want to say wow... this De Bethune x Urwerk Moon Satellite is stunning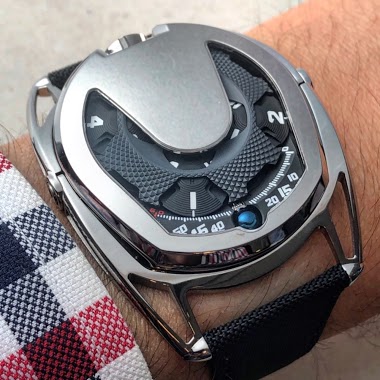 kudos to the brands and to Only Watch for the opportunity to see such gem. Fx
6d
JerryW
Urwerk and DeBethune's Only Watch 2019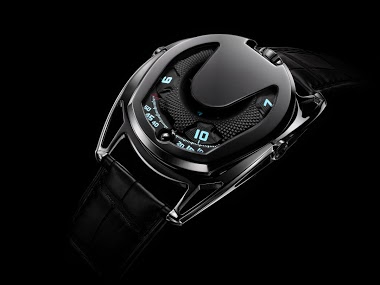 I haven't even read the details yet and I already like it! I wonder which WatchProSite member is going to get this piece! Urwerk movement meets DeBethune case. Two outer space watch maisons team up to create a unique spaceship, wait, I meant timepiece!
25d
patrick_y
A quick picture of the Urwerk UR-100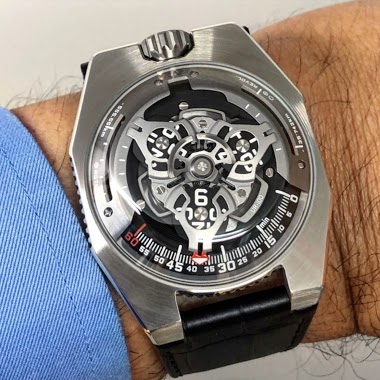 I like it a lot. It is not very innovative but the design gives a slender and elegant style to the watch. A successful piece. Fx
1M
Gelato Monster
Urwerk UR-100 Space Time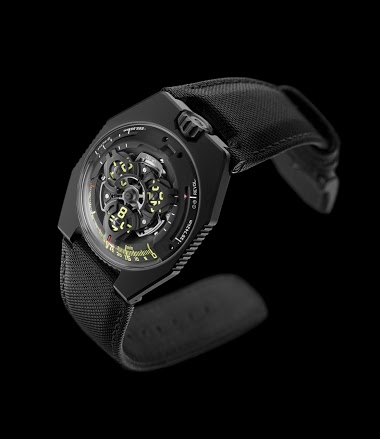 I thought I'd share even though many I assume have read and seen the details elsewhere. Limited to 25 pieces in each of the Black and Iron. Retail price is US$49,000. In addition the "standard" satellite display / wandering hours the UR-100 also provides
1M
amanico
London's latest tourist attraction!
but the height of the watch remains the same making the curve more pronounced on the 40mm case than on the 44mm case of LM1. I have seen you wear your Urwerk very well on your wrist which makes me think that the LM1 would also suit your wrist fine due the
25d
sham1
Just because its so cool imho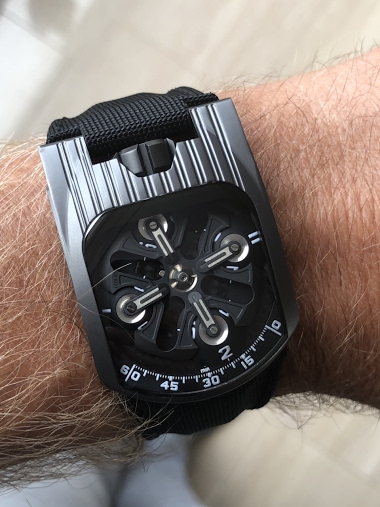 The Urwerk 103T HAGWE 🙏🏻🤗
1M
Watchonthewrist
FP Journe - LINESPORT Automatique Reserve Titane. Sans rubber.
Thank you so much for your great input and thoughts. It is very interesting what you say about case size and your Urwerk, because that was something that would scare me a bit. That's also why I never tried one on, probably. Conceptually and as design obje
5h
Rapwatch