For the consideration of chronograph caliber enthusiasts...
Good day chronograph enthusiasts! Though some may argue that a rotating bezel is a far simpler solution to most daily time-keeping requirements (parking meter, 3-minute egg, et al), we who are devoted to this significant advance in horology will always ar
10M
jmpTT
What is your take on the El Primero HW /Prime?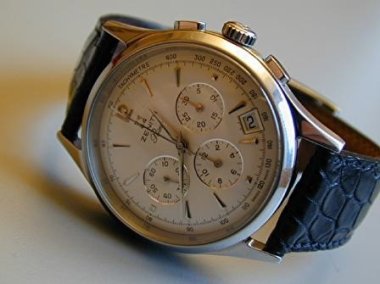 My first 'serious' contemporary mechanical watch was a Zenith Prime (aka El Primero HW ). It came in an absolutely classic stainless steel case and a doomed finely silvered dial which afforded for considerable visual attraction. The watch was driven by th
6Y
Ornatus-Mundi
el primero chronograph
Hello, Chris It is almost impossible to add anything more, after the detailed write-up of Marcus' - but let me try to add a few more comments. 1. Manual winding is a nice ritual; personally, I find the crown size and shape OK. If you ever forget, no isssu
8Y
cuibono
A Zenith mega-photo-thread to christen the new forum ...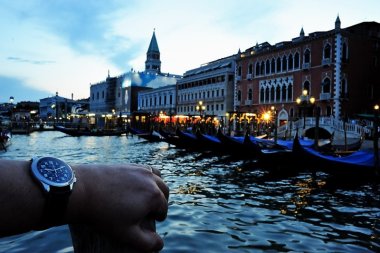 great news to have Zenith on the forum!...this one won the wristscan a few months ago...Matt.
9Y
Davo
Zenith Class El Primero review!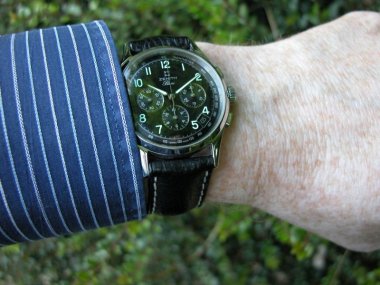 11Y
Bonatto
Zenith – please post your favourites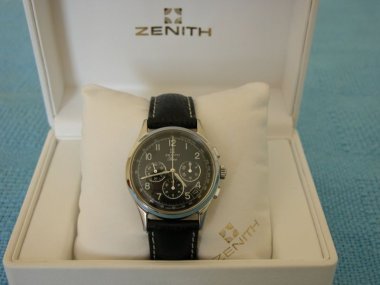 Hi All (and bonjour to Jerome), My example is the Prime, the first of the hand wound chronographs, produced from 1995 to 1999 and then continued as the 40mm Class El Primero HW. The Prime carries the Calibre 420 column wheel El Primero chronograph movemen
9Y
swjoseph