ZRC Etanche Grands Fonds. A superb one.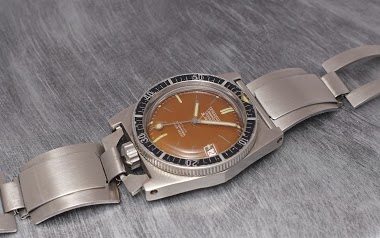 I cannot resist to the pleasure to share this beauty with you. Its tropical caramel dial is to die for. We see, from time to time, some modern ZRC, much more rarely beasts like this one. I the movement inside as nothing special ( ETA ), at least it is rel
1M
amanico
Tudor brothers from another mother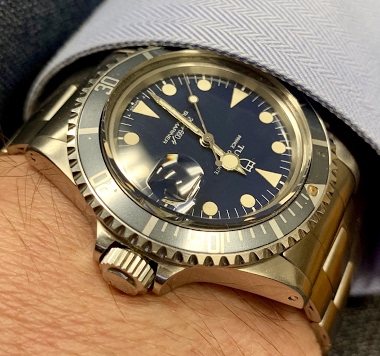 Lollipop and BB58
1M
neunelfs
Benjamin Chee Haute Horlogerie Press Release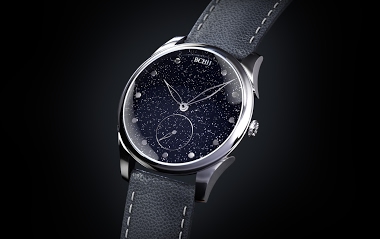 Benjamin Chee Haute Horlogerie Premiers New Watches using Vaucher Manufacture Fleurier Calibers Written by BCHH A s the first high horology house to emerge from Singapore, a country long known for its sophisticated appreciation of watchmaking, BCHH has se
2M
Explorer 214270
What they forget is that there are damn near infinite variations in all those references! I now have the 214270 "Mark II", 114270, and a "frog-foot" matte dial 1016. That only leaves...let's see... 6098 6298 non-3-6-9 white dial 6298 non-3-6-9 black dial
5M
amanico
Intro to the forum...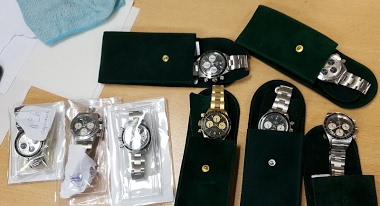 hi all, First time posting on the Rolex forum although I have been a member for many years. I usually try and keep lowkey but do post on the JLC and Patek forums from time to time. Anyways, I am part of a chat group of passion watch collectors of whom sev
6M
amanico
Just little bit of Omega love - Railmaster 2914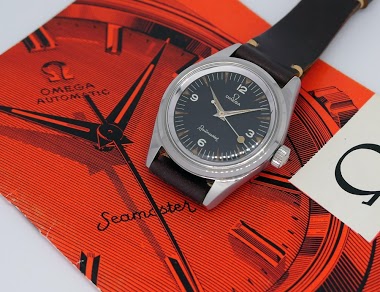 After viewing DrStrong tropical trilogy I felt an urge for a bit of Omega love... What better way than strap on the Railmaster 2914 Lollipop on the wrist?! FYI: The background is unrelated to the watch (Omega catalogue from 1968). Best Blomman
8M
blomman Mr Blue
Rolex GMT MASTER 6542. I had to have a better look at what was under the Xmas Tree.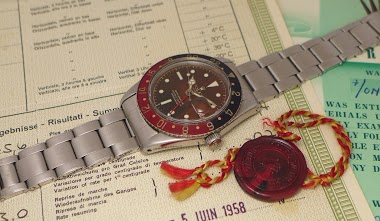 Santa came, in a discreet way, just to tell me he didn't forget me. With a great gift! A Chronometer Red Seal form the matching era. So, to this day, I have the watch, the certificate of Chronometry, the warranty, and the Red Seal. I still have to find th
9M
amanico
Rolex Explorer 6610: Just to show how a dial can be fascinating.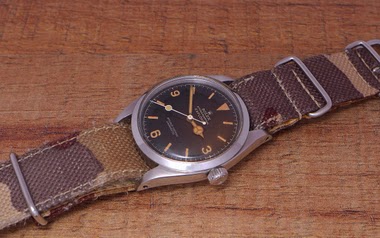 From... 1957. This patina drives me crazy. The lollipop second hand os the cherry on the cake. A killer, in my opinion. Best, Nicolas
10M
amanico
Omega Speedmaster CK 2998/3 Lollipop.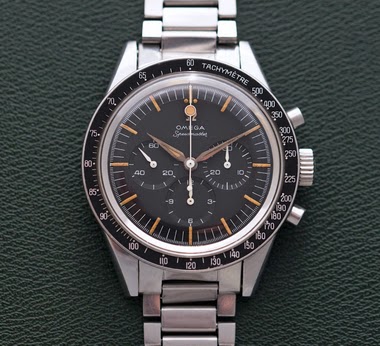 A great photo of a superb Omega CK 2998 / 3 belonging to the Davidoff Brothers. Credit picture: A Collected Man. A time capsule, which is pretty rare to see. Even if you are not a fan of Speedmasters, you cannot deny it is a beautiful watch. Especially wh
10M
amanico
What do you guys think?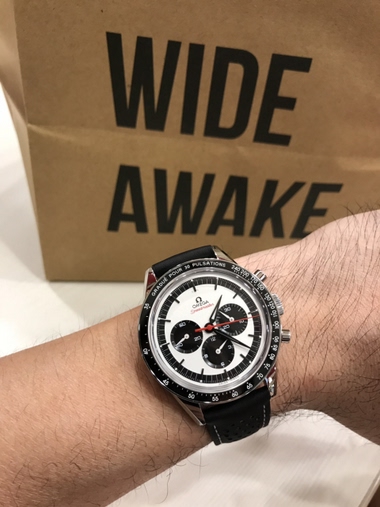 The blue plus points were the luminous bezel and the lollipop chrono hand which I both love. And which are both missing in the black panda. But the pulsometer and the red chrono more than make up for it. The black panda dials pops out for me more when it
11M
ripper444