What's your favourite 5402 series ?
A and B you're right, C series collectors like to make a distinction between AP at 6 and AP at 12, the latter being less desirable. Out of those C series with AP at 6 with a real "C series" dial... well there's very very few of them. Other than that out o
4d
redcorals
What's your favourite 5402 series ?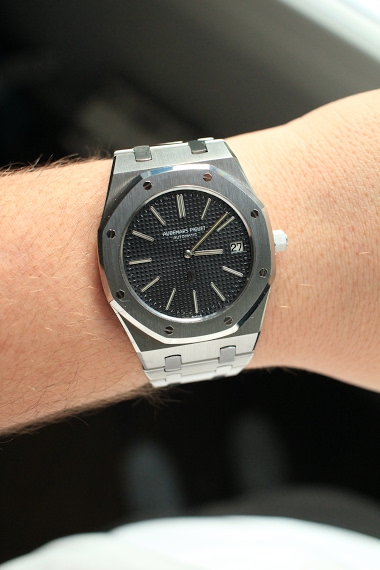 A super clean 5402 I used to own - it came with box and papers, matching numbered link in the bracelet, "AP" link, stepped link for the bracelet to case links, original clasp and bracelet... It was too perfect, which is why I sold it - it wasn't getting e
4d
redcorals
Jumbo jubilee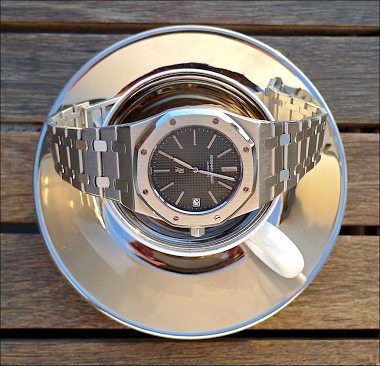 5402 C Series. But I still have the Salmon in my head. Very nice, my friend. Very nice! Best, Nicolas
5d
amanico
Audemars Piguet Royal Oak 5402 / Royal Oak White Gold case rose gold dial.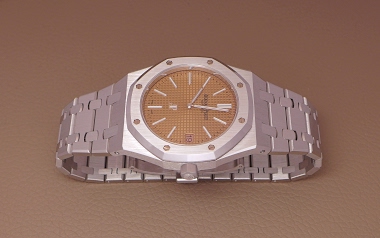 There is a certain air de famille between these 2... At the point I am thinking if AP didn't take the inspiration of a nicely patinated 5402 for the dial of the white gold... What do you think? 5402 from 1976 ( C Series ) : 15202 WG, from 2019: Or... I wo
18d
amanico
Out for a spin ...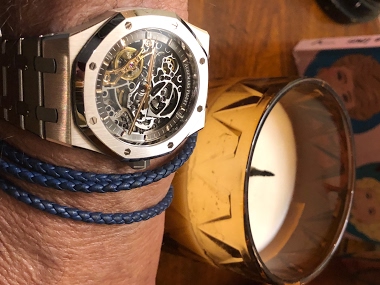 Open works and it is probably my favorite watch, this 39mm is awesome, I had the 15202 and sold it and regret it!...Jim
21d
holdemchamp1225
What is everyone wearing today to going into this weekend?
They represent an idea and image of AP and the watch industry in general. The market is fickle, really. The 15300ST, 15400ST, and 15500ST are superior in tech and performance as a watch and an evolution of the series BUT they do not have the history, imag
18d
stabilizer
What is everyone wearing today to going into this weekend?
No excuse for bad service, especially with the amounts we are spending on these watches (toys/trinkets). I have ZERO tolerance for bad customer service. They should have resolved the crown issue and then if they damaged your watch while doing so, they sho
18d
stabilizer
New baby brother (to my watch)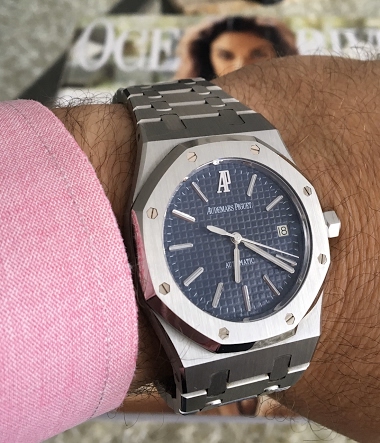 The white dial is a bit flatter than in 400 and 500, but the blue is just right IMO. And size and proportions are perfect.
23d
LX
Anyone else with double signed watches around ?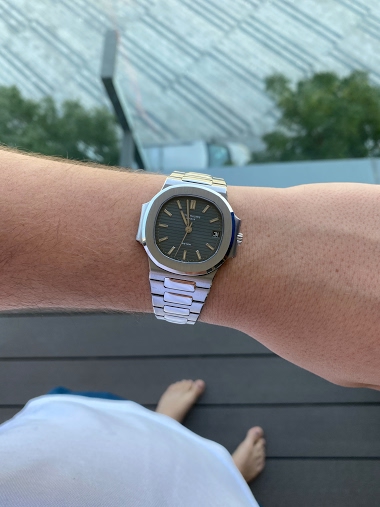 Hi all, Here's one of my pieces I wear the most often, it's a ref. 3800a retailed by Beyer. Having owned or extensively worn just about every Nautilus reference (a few exceptions), I can officially retire from the family and say the 3800 is my favourite t
1M
unekual