Going back to "Neo-classics"...
Hi Michael I also had a similar situation when I bought a Trulli many years ago. This was a really special piece in my mind but at some point I got frustrated with the softening / wear on the case, despite the material innovation with Cermet. So in this s
16h
the_watch_lounge
An internet picture shows the current fashion in sports watch...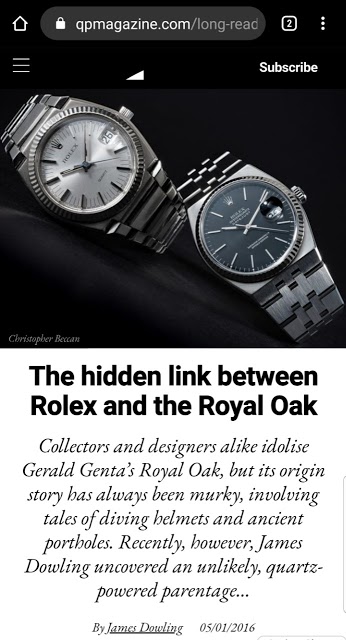 Accroding to QP Magazine: "... the Texan, which we now know was designed by Genta. The Texan was launched in March 1970, meaning it was designed in late 1969; the Royal Oak came just two years later."
5h
Dmitriy
Thoughts on trading current collection for a full gold Royal Oak Tourbillon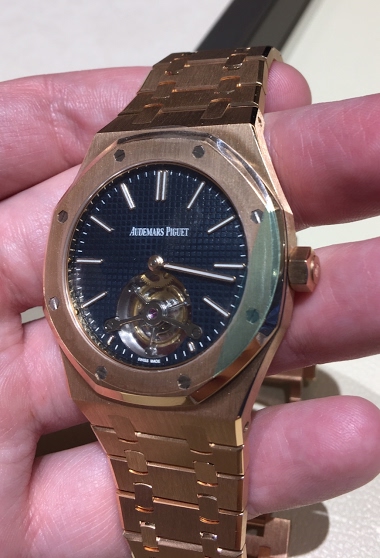 I am in love with the Royal Oak 26522OR Tourbillon in full rose gold with the blue dial. I can trade my current collection which consists of a full rose gold 26331OR Royal Oak Chronograph (estimated value $50K), stainless 15400ST boutique blue dial Royal
1d
redcorals
My quest has been finished.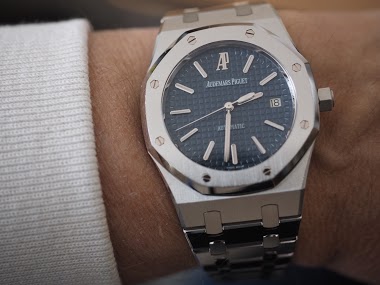 I was fortunate enough to get my 15300 years ago, back when they could be found at a discount. Once they were replaced by the 15400 I realized how important the original proportions are to the overall look of the watch. Congratulations! I know you will en
2d
aris d
White gold C series Royal Oak automatic vintage ..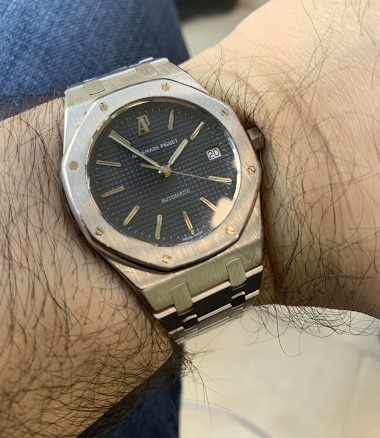 2d
MichaelC
Watch design: What people really were wearing back in the golden era of watchmaking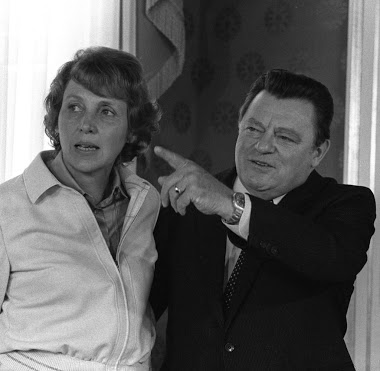 Part I: What is this text about? Todays watch market is, probably more than ever, filled with companys claiming a "great tradition" where their watches come from. In a way, you could say retro is the new normal. It doesnt happen very often that our belove
3d
Reuven Malter
Incoming solid gold Royal Oak Chrono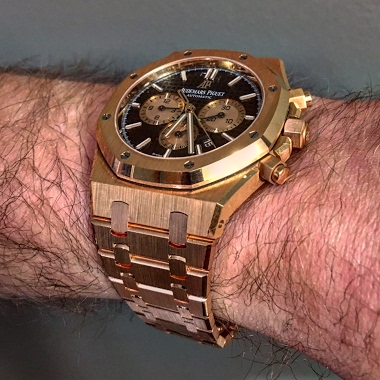 And thanks to the AP boutique in Miami for the hat!
1d
jag32
RD2 new dial much better than expected!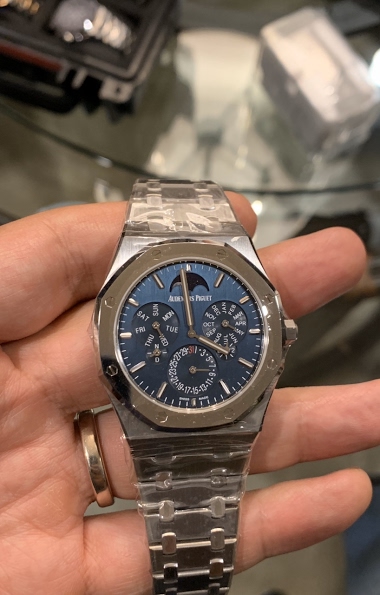 I had the opportunity to play around with the RD2 and it was much more stunning than I had ever expected. I won't lie I was originally disappointed that Ap decided to not have a tapisserie dial for the RD2 but when I saw it in real it simply worked. To be
9d
redcorals