Bracelet...which of is your favourite? (You can add other types that is not included here)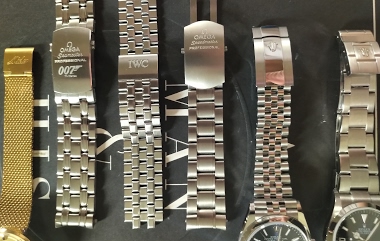 My favourite in order : 1. Jubilee - its just an epitome of classic, beautiful and comfort. Catches lights and reflect them out of this world. Negative : not so easy to self-adjust. 2. IWC pilot' beads of rice - masculine but not over the top. Easy DIY ad
6h
CR
May 29-31 WRIST SCAN featuring WATCHES on BRACELETS You may post starting now!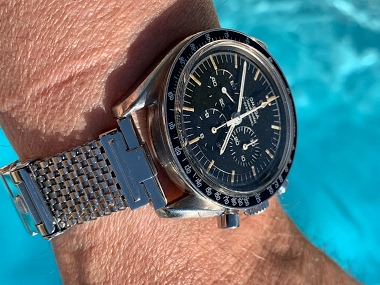 ... which I'm sure will bring many entries this week end! Though I enjoy so much wearing my watches on leather straps I recognize that some watches look much better (at least for my taste) with their original metal bracelets. By the other hand some bracel
4h
Cpt Scarlet
Since yesterday was all about black dials, let's see some silver/grey/cream dial today for TGIF 😉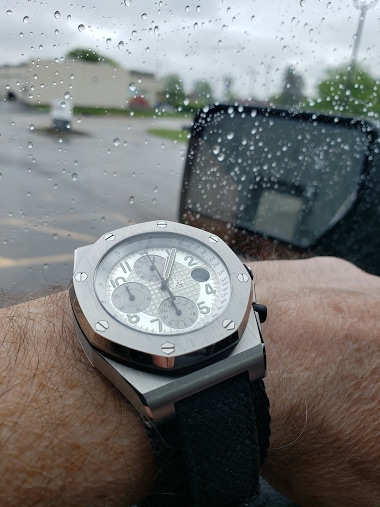 Royal Oak Offshore 25770ST. Have a terrific Friday. M4
7h
holdemchamp1225
.. and here is the rose gold version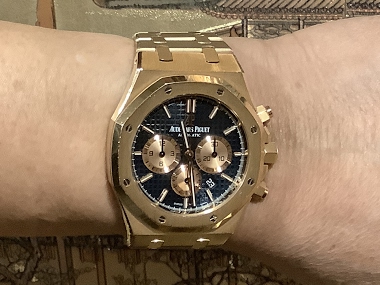 Audemars Piguet Royal Oak chronograph automatic, 41 mm diameter. Fantastic good looks A bit heavy on the wrist but guaranteed to turn heads
4d
@Patek_Ambassador
What do you get when you combine an Overseas dial, Royal Oak lugs, and a Rolex bezel?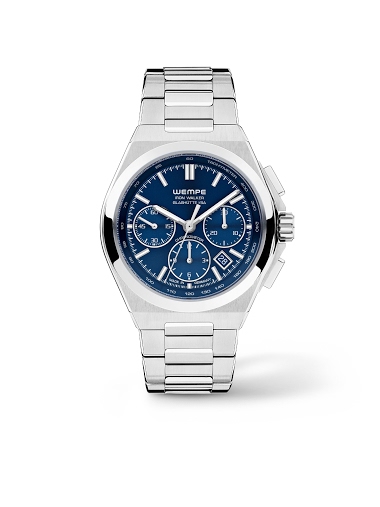 The new Wempe Iron Walker Chronograph, 10 years in the making, with an ETA movement. I find it good looking and wholly derivative. My wife thinks Wempe has adopted the Michael Kors business model. Park
4d
singingbee
What's your favourite 5402 series ?
A and B you're right, C series collectors like to make a distinction between AP at 6 and AP at 12, the latter being less desirable. Out of those C series with AP at 6 with a real "C series" dial... well there's very very few of them. Other than that out o
4d
redcorals
What's your favourite 5402 series ?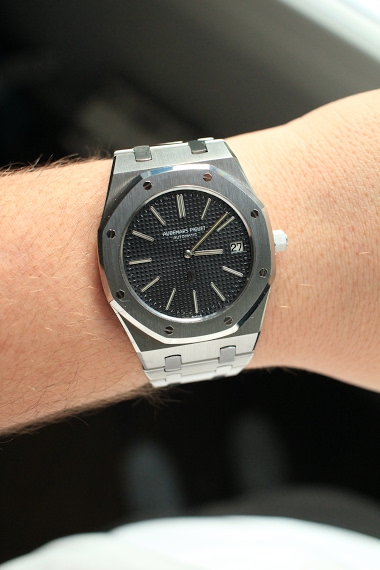 A super clean 5402 I used to own - it came with box and papers, matching numbered link in the bracelet, "AP" link, stepped link for the bracelet to case links, original clasp and bracelet... It was too perfect, which is why I sold it - it wasn't getting e
4d
redcorals
Just a Royal Oak?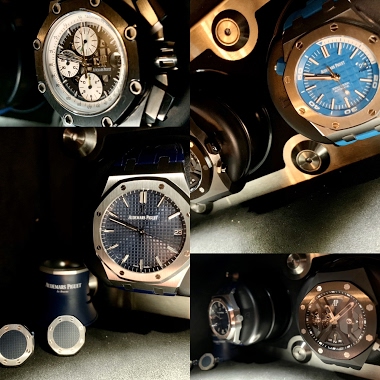 AP with top spot these days. I find it crazy people "dis" AP as a one trick pony - My collection - all different movements, function, style, case shape
7d
iceheller