Some classic RM10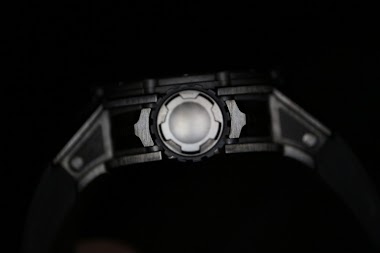 4M
doubleup
Richard Mille RM25-01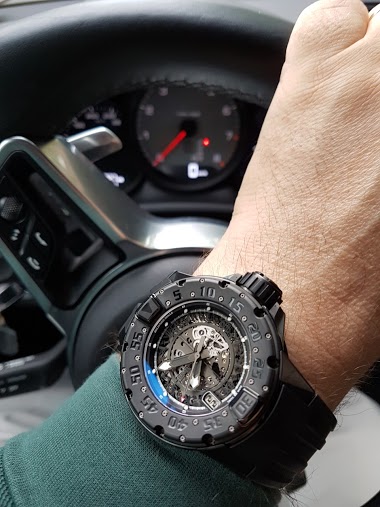 My "little" RM 028 is very comfortable too although it is big and bold. I think it is really the curved bottom and the lugs which make it like this.
5M
thegrailwatch
Richard Mille RM25-01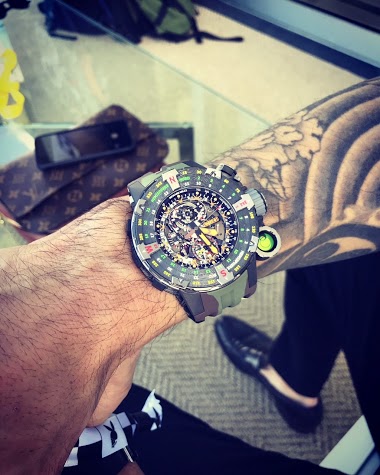 I was fortunate enough to attend the Bridge event last year and had the opportunity to handle the latest 25-01 model. At first glance, the watch was intimidating due to it's massive case size and of course the grand price tag of almost $1 million. But the
5M
thegrailwatch
WS for 9th of November - 'Stealthiest watch you own' is live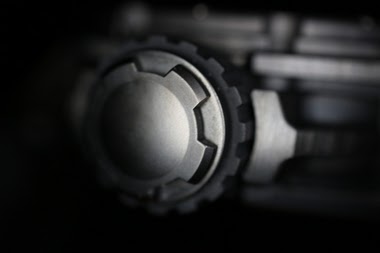 Black, bold, very technical appearance.
2M
Carlos Fandango
Last summer days in my hometown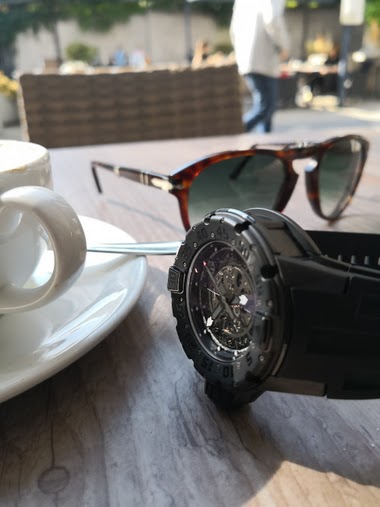 with RM 028. Wish you a great weekend.
9M
brauner
The Dive Watch session of Wrist Scan . . .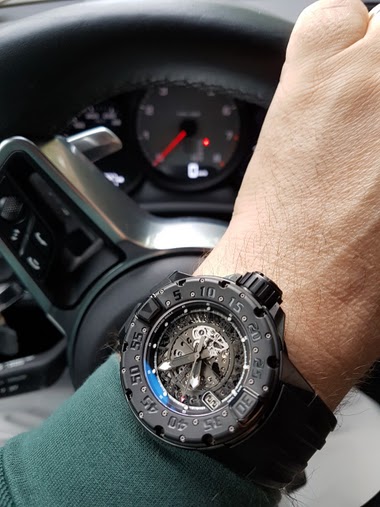 RM 028
1Y
Subexplorer
Hands on review of the Richard Mille RM016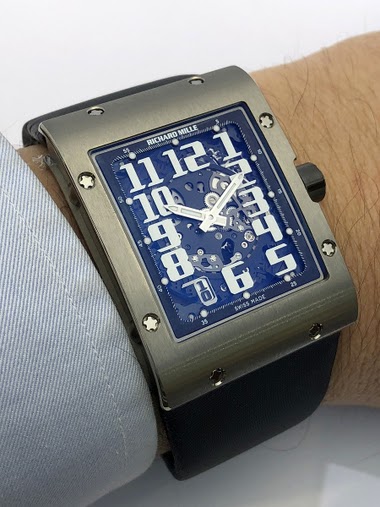 I wish today to come back to a watch that is not a novelty. However, thanks to its singularity, I believe it deserves an article. The Richard Mille RM016 is a piece I've always liked since its first introduction in 2007. And by writing this sentence, I ha
1Y
foversta
Two pictures of the Lange Söhne Grand Lange One Limited Edition for Dubail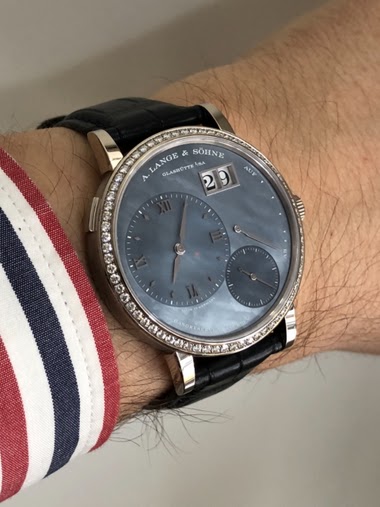 I remind you that this LE features a beautiful mop dial. These two watches are the set bezel versions with baguette cut and brilliant cut diamonds. 3 pieces each. Fx
1Y
mohammad
The Results - Heavy Metal Week!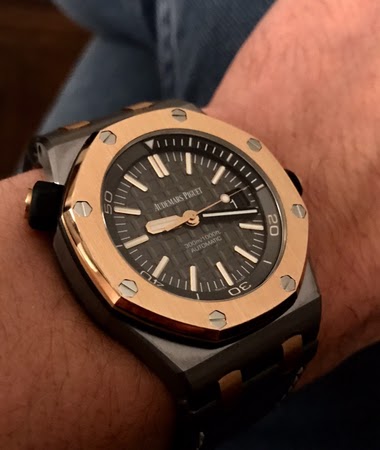 There is a lot of Heavy Metal in PuristSLand. Who can ignore a 60mm diameter watch?!? Based on photographic composition and moody, bold ambience, here are my choices for WristShot Category Honourable Mention: Brauner: Richard Mille RM 028 Richard Mille RM
1Y
keks
Week of the 2nd February - HEAVY METAL starts NOW!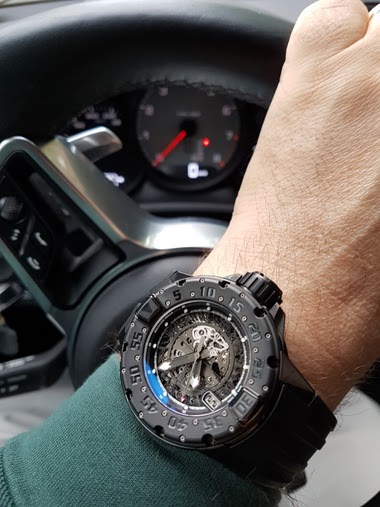 big and bold Richard Mille RM028 all black.
1Y
KCKL