My faithful companion .-)))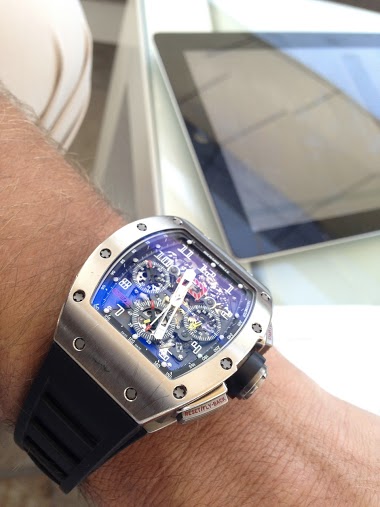 RM 11-01 WG already patinated and my first RM A perfect day for you all Greetings Soomi RM 1101 WG
5M
HorologyMiami
RM016 desirability and issues
It always makes me shudder whenever anyone describes a watch - any watch - as "inexpensive" without categorically stating what they mean is "relatively inexpensive" compared to other pieces. Always remember that what someone deems as expensive or inexpens
4M
PPJames
Odell Beckham Jr wears RM 56 sapphire playing football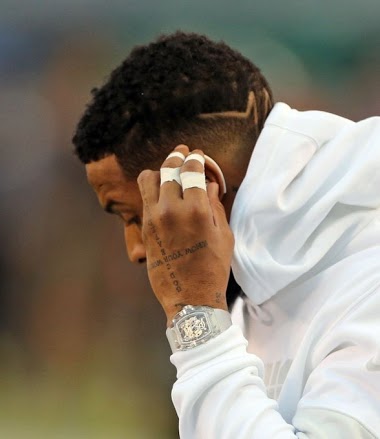 Did anyone else see this? Apparently he wore the 56 during practice but is wearing a RM 011 Mclaren during game play. First appearance of a Richard Mille on the field in NFL to my knowledge
8M
Catulle
Excalibur Huracan Performante - stunning details!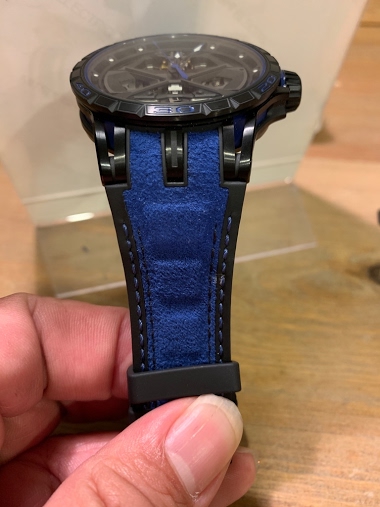 Too many busy-structures in the Excalibur Aventador or a little too structured-Webby in the Excalibur Spider for me. I was looking for a masculine, yet with Techno-structured lines that is clean, strong that is evocative of a powerful sports car, on my wr
10M
vkeong
Casual,off the cuff observation
... You'll see everything from Casio to Breguet. Rolex is the most prevalent and just today I've seen five. Also depends where you are in this vast city. If you're hanging out in Calabasas, you'll see Pateks all over. The other day in Beverly HIlls, a guy
10M
Thomas_3
Wow, Richard Mille RM 011 Black Ghost Chronograph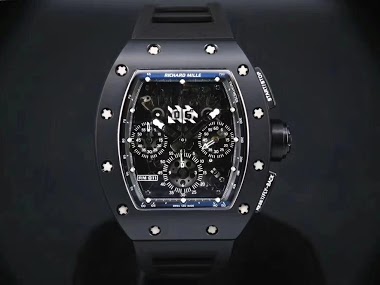 I like black, the chronograph function is very good, ceramic and titanium materials,
10M
Miranda
RM011 and wrist size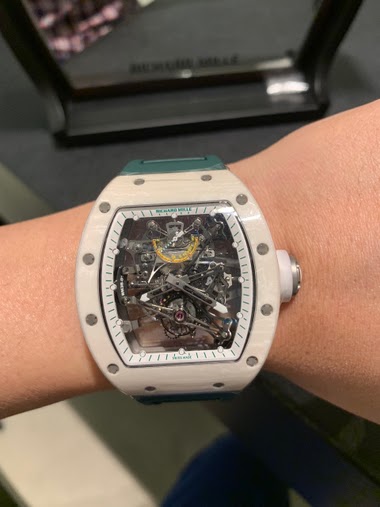 I am looking to get a RM011. Haven't decided on 011 or 011-03 yet. I mostly wear smaller watches now (Daytona, Sub, 5712, etc) and I am concerned that the RM011 would not fit my small 6.5' wrist. I tried the RM58 with rubber strap but their standard strap
1Y
Jay (Eire)
Joined the RM club wit the RM 11-02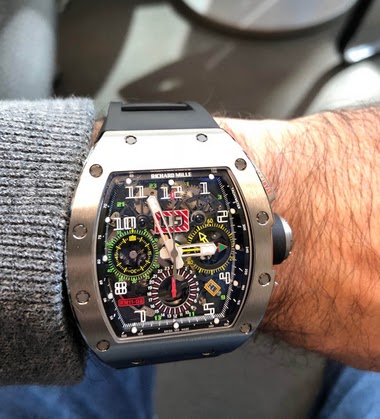 I was holding out for the 11-03 but was not willing to pay the extreme Grey premium and I was told would not get on an actual list for quite sometime. GMT is a useful complication for me so went with the 11-02. This piece has been discussed a lot before s
1Y
patrick_y
The new Polaris Geographic WorldTime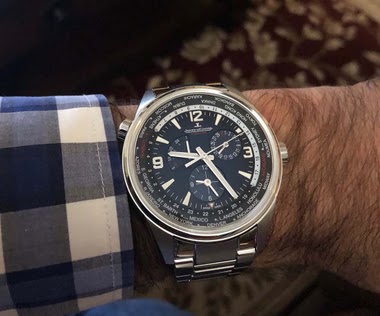 I was fortunate to get first aliquot of this limited edition boutique piece. I have been looking for a world time to add to my collection. I was considering the Richard Mille world time but the dial was tool large for me so i went with the RM 11-02 but an
1Y
amanico
Spirit of "Ice Bang"....
As someone who still appreciates Richard Mille I am still a bit blown away that an RM011 is selling at nearly the same price point as the RM004. A bit of a provocative statement - but I think now the RM011 is imitation whereas the RM004 is true innovation
1Y
redcorals