Urushi birthday 4 years & Counting
A lovely piece, btw, and so many have obviously agreed with you. A wildly popular release. And I'm so glad to hear of someone who has found that "one" watch. It may not be forever, but that this deep satisfaction has lasted so long is—in my mind, at least
2h
halgedahl
Happy Easter to all WPS enthusiasts!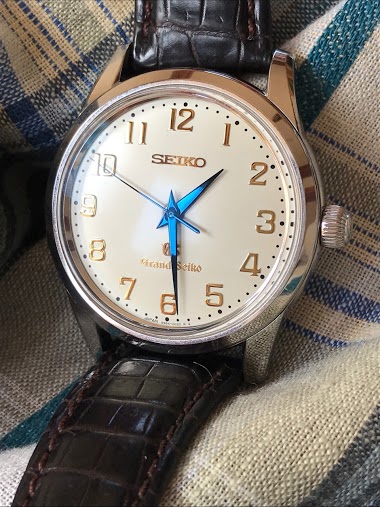 Possibly the finest easter-egg blue you'll ever find… the JDM 120 Anniversary limited ed. issue SBGW003. Spring has finally come to Iowa; it's 80 degrees here today! Regards to all. FH
6h
Cpt Scarlet
Another day in Tokyo.
Wonderful weather... lunch outside with no jackets after a tour of Fuji Square in Tokyo "Mid-Town" complex. I had a camera, but just enjoy walking and talking. The photo exhibits at Fuji Square were excellent... we met Koki Yamada and his wife... Yamada i
2d
DruidPadj
GS Special Edition Nissan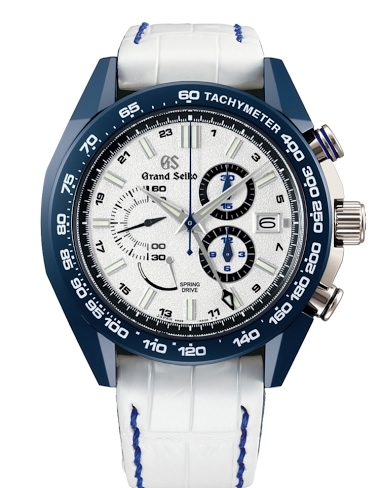 Spring Drive - 20 years & NISSAN GT-R - 50 years will be celebrated in a limited edition Grand Seiko: Both companies are singing the blues (Bayside Blue & GS Blue): A new creation in the Grand Seiko sport collection pays homage to an emblematic Japane
2d
Watchlover78
Urushi birthday 4 years & Counting
I think your analysis is pretty much spot on. I have another Presage Seiko & it's almost exactly the same other than the dial - the premium for the urushi dial was almost 100%. Which I was more than ok with. I think some of the newer ones are starting to
2h
halgedahl
A Grand Seiko day today, 5645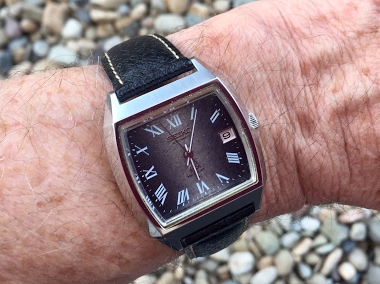 The case shape and construction is very unusual and I love the dial. It also has a Hi-Beat movement. Are you there, Art / Dr. No? Where's yours? Mike
12d
Dr No
A Grand Seiko day today, 6156.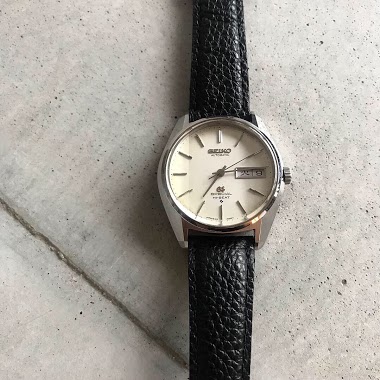 Like the VFA just posted by bimbeano this 61GS was also finely tuned (to Speical if not VFA standards). Accuracy aside it's the case design that really sets these watches apart. Pictures will never do them justice however.
12d
Jay (Eire)
It's just a beautiful Grand Seiko day! Happy Monday to all. Enjoy your week!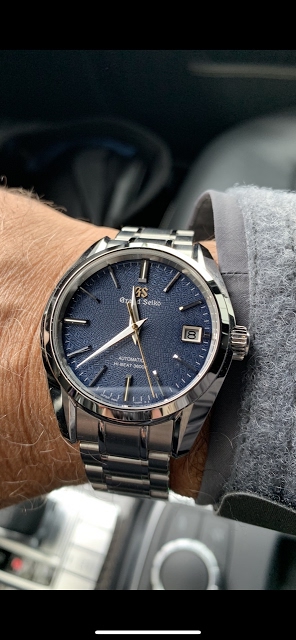 13d
Watchlover78
A twin sisters Grand Seiko manual wind, which one do you prefer?
On another forum I wrote a wail when the autonomy of Grand Seiko was first announced. I'm still doubtful of the wisdom of converting a premium "line" to a stand-alone "brand." Especially considering the fact that Seiko already had Credor. (Ananta seems to
17d
Watchlover78