Bracelet...which of is your favourite? (You can add other types that is not included here)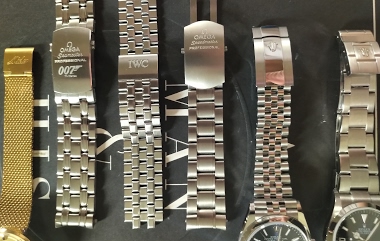 My favourite in order : 1. Jubilee - its just an epitome of classic, beautiful and comfort. Catches lights and reflect them out of this world. Negative : not so easy to self-adjust. 2. IWC pilot' beads of rice - masculine but not over the top. Easy DIY ad
28m
amanico
May 29-31 WRIST SCAN featuring WATCHES on BRACELETS You may post starting now!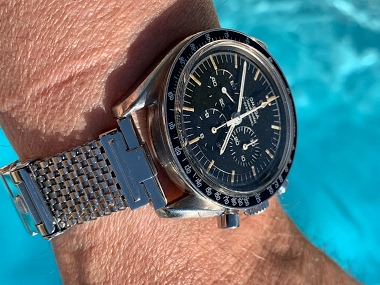 ... which I'm sure will bring many entries this week end! Though I enjoy so much wearing my watches on leather straps I recognize that some watches look much better (at least for my taste) with their original metal bracelets. By the other hand some bracel
41m
amanico
Today's Launch...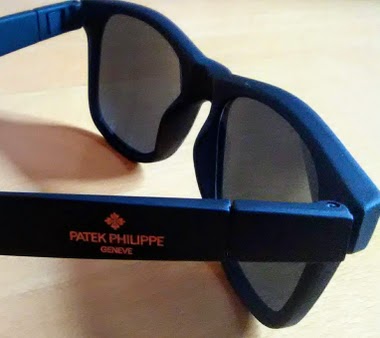 ...I love gadgets and collectibles (in fact, I use Patek glasses a lot!), but they have to be free. In my view, it would look nicer of Omega if they just offered them as a gift for their good clients, without showing a $1k price tag on the website😎
3h
Echi
This is beyond crazy!! :-)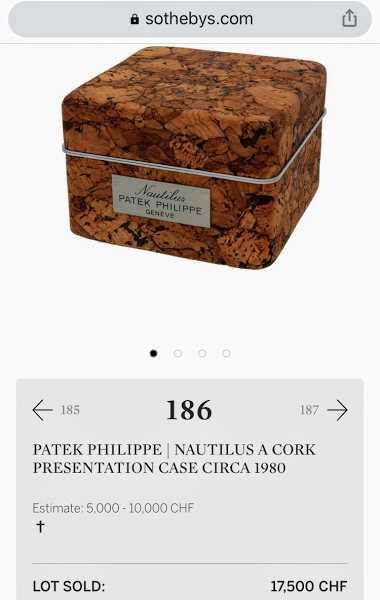 ...here's the first two entries that came out for Nautilus cork boxes at auction: USD16k and , both from last year!😇 This seems to explain why the box you saw is still *below* the estimates my friend..😉
1d
sham1
This is beyond crazy!! :-)
While confined to the home, like many of you, I have decided to browse the various online watch auctions currently in progress and was especially bemused to see the famous cork box offered with early Nautilus models currently at HKD 95,000 whereas a beaut
1d
sham1
Overhyped, overpriced, you see them everywhere but I must admit I really like it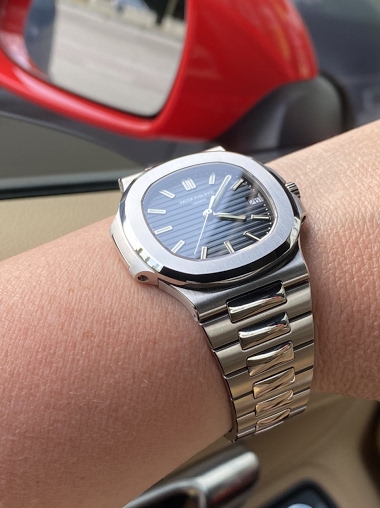 Patek 5711
2d
Maltie
A not so ordinary Nautilus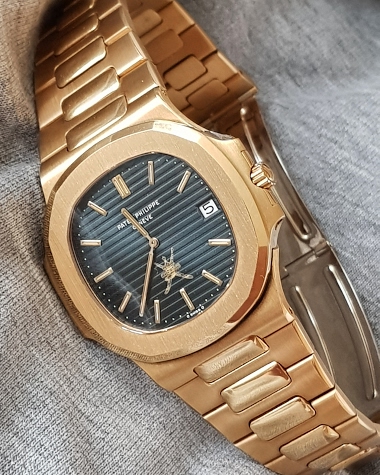 Something Nauty.... ....... A little History. The Omani Khanjar Nautilus in 18k gold . Delivered in a small batch in sept 1978 . So far 3 has surfaced with 7 serial numbers separating them. All delivered on the same day as written on the Patek archieve. I
2d
penang1974
One more weekend shot Patek 5711 piano dial.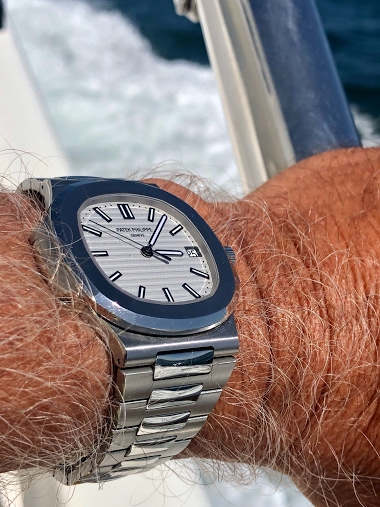 Patek 5711 piano dial.
2d
Bill
What is everyone wearing to start off this week?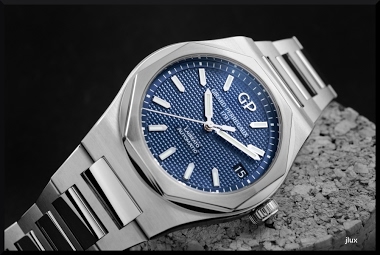 The Laureato today: Cheers, Gerard
3d
holdemchamp1225
What is everyone wearing to start off this week?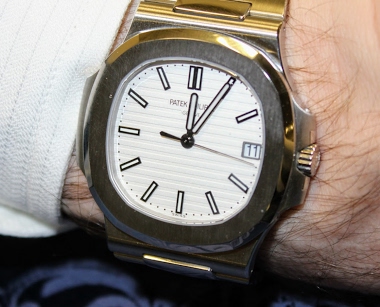 3d
holdemchamp1225