My choice for a classic "2 watch" Patek collection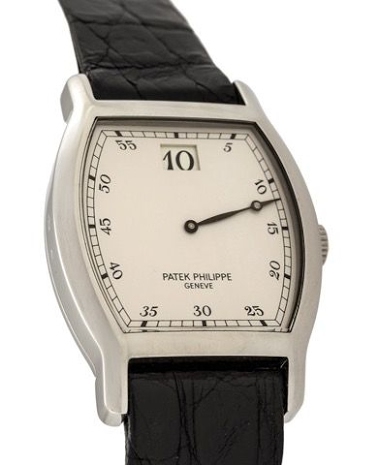 Your 3960P and this 3969P, the perfect pair in my opinion!
21h
lascases
Patrick's Ponderings: How Thin Is Too Thin? Extra plate (aka Ultra Thin) Movements Explained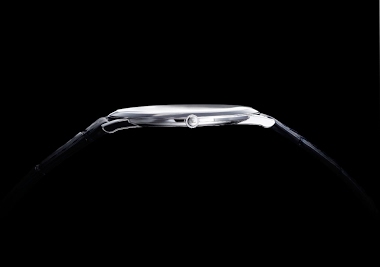 A Jaeger-LeCoultre Master Ultra Thin Jubilee in Platinum. Photo Credit: Jaeger-LeCoultre A lot of people ask me what kind of watch they ought to buy; apparently someone wants me to talk about watches and cares about my opinion! I always suggest a lot of t
21h
patrick_y
Patek 3448j question
For ref. 3448 the transition from engraved hard enamel to printed dials happened in 1970. For other references such as the 2499 the switch from engraved to printed took place a couple of years after around 1972. The four series of the 3448 are roughly as
13h
CL
The grail of grails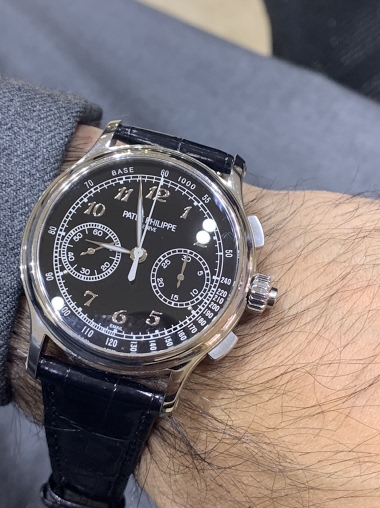 The night 5370P No words needed as I'm still collecting my jaw This is what sex on a strap looks like
2d
Langeholic
Patek 3448j question
where the numbers are represented 'radially' around the dial in all cases. Unfortunately this style is rarely seen in modern watches. I have personally met this dealer at his shop in Manhattan and while I did not buy a watch (I was looking at 3940s) he is
13h
CL
3940 day/night shading on the 9 o'clock 24 hour subdial
Does anyone know which 3940 generations or years did not have the shading on the 3940 24 hour subdial at 9 o'clock? I don't like this at all and I've passed on several 3940's that were otherwise mint and excellent deals because I really don't want this sh
10d
Robert Deniro's 3940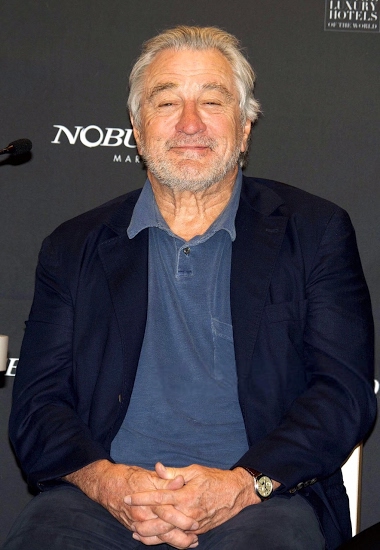 Deniro wearing a 3940. Anyone know which generation?
11d
Chromatic Fugue
PP 5320G Lume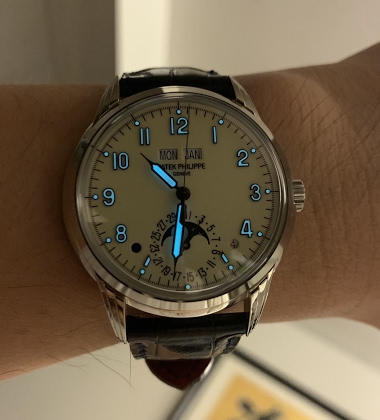 Out of curiosity, I decided to charge the lume and see what it looks like. I have also wondered, like many in this forum, why the need to have the extra 5 and 7 index. I think it make sense to me now, without them, the lume shot will look odd.
12d
Cpt Scarlet
Dear Purists, I kindly seek your purchasing advice, please. 5327 or 5496? Which of these two would you choose based on your experience and preferences and why?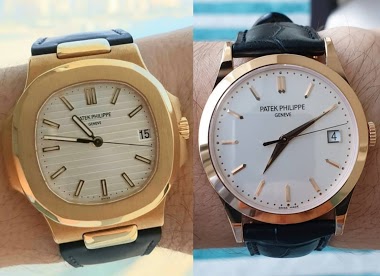 I somehow cannot get myself to like the retrograde date on the 5496, while the dial of the 5327 is just too busy with the way all the information is displayed. Furthermore, due to its large bezel and the shape of the case it looks much smaller than its no
14d
LX