Misaligned hand on 5270 chrono sub dial
He told me he spoke with HSWA and this rest assured he will personally take care of the issue, regardless of whether I bought it from his AD or not. He has certainly won be over and I look forward to beginning a relationship with this AD once the issue is
1d
roger.goodgion
Misaligned hand on 5270 chrono sub dial
I did buy gray (and saved over $60k in the process). no regrets at all. What this situation has shown is that regardless of where you buy the watch, just Ensure it is under Warranty and Patek\HSWA will take good care of you. The AD is merely a conduit to
1d
roger.goodgion
Misaligned hand on 5270 chrono sub dial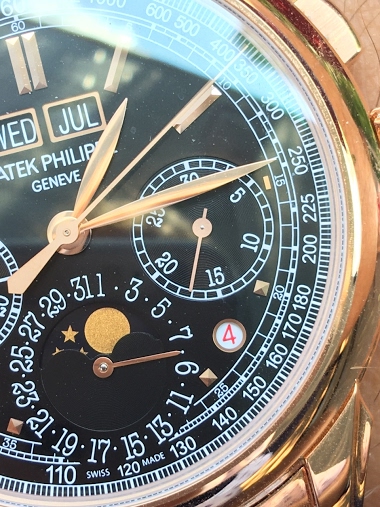 I was using the chrono on my new 5270/1R today and noticed the hand on the right chrono subdial for minutes passed is slightly misaligned on each indeces. The hand is consistently slightly left of each indece from all angles I look at it. Is this normal?
1d
roger.goodgion
Patek 3940P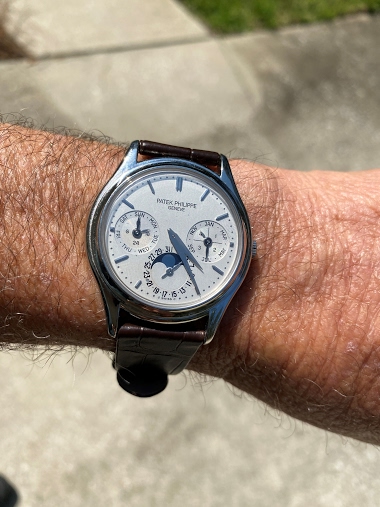 Good companion for the weekend.
5d
watch-er
Casual Sunday with PP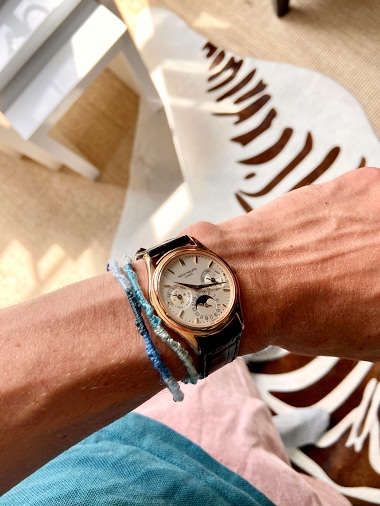 3940 R
6d
blau
In love with this one!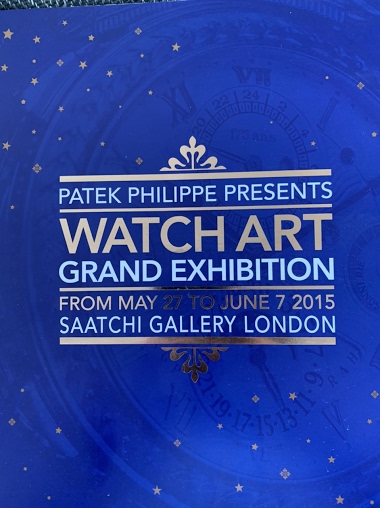 It was presented at the 2015 Grand Exhibition, held at London's Saatchi Gallery. Here is a pic of the catalogue. The differences between the 3940-029 and other 3940s and the 5140 were described in a post i made a few years ago. Try to find it if intereste
8d
liborguy
New strap 5231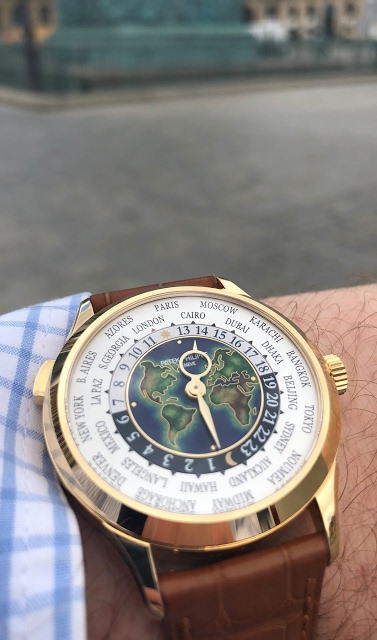 Looks that this color is not 100% convincing .. Might get another effect with the watch on (skin tone etc ..) Also i wanted the watch to look less like a "banker watch" .. without going to a sport one which it is not. In any case, it is pretty positive as
8d
anaroku
In love with this one!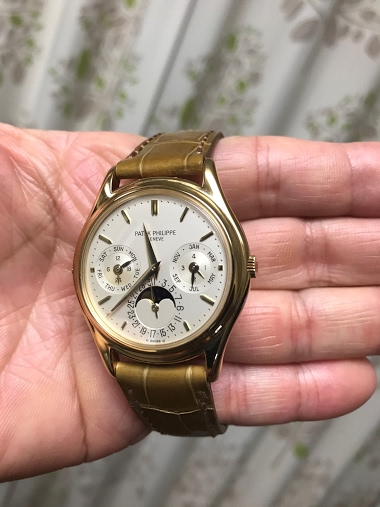 wonderful dial! It seems perfectly different from other regular 3940s. What is the secret(origin) of this model? and please tell me the meaning of Saatchi my 3940J (normal)
8d
liborguy
The most popular Patek on here is...
The World Time, in any iteration. It seems the most widely represented and posted about Patek is the world time, whether it be a white gold 5130 or an application piece with enamel, the world time seems to be best represented. I just recently sold my 5130
9d
amanico
I guess this pocket watch started it all
A very strong performance by Patek on many models so far, including an R gold 1518 (!) that fetched over $3.3M ;-) Here's the link to the auction, which will continue tomorrow from lot 110 on:
13d
FabR