FP Journe - LINESPORT Automatique Reserve Titane. Sans rubber.
Thank you for taking the time to share these photos and your thoughts. I really love the move to non rubber, but like many, I also prefer the Souverain collection over the LineSport collection. I do see a lot of effort being spent on the LineSport collect
7d
xiu laba
The quintessential Journe — which one ?
... because for me there isn't a clearly "iconic" FPJ piece -- no Royal Oak, Submariner, Lange 1, Moonwatch, etc. I'd wonder what else you have in your collection, to see which FPJ models might fill a void, as well as wrist size. Personally, I'm a fan of
13d
CL
The quintessential Journe — which one ?
The Resonance. It is unique, interesting, wearable, beautiful, iconic. My personal favorite. My other favorite is the Chronometre Souverain. That is the perfect daily wearer. Probably one of the most accurate mechanical watches out there. Very reliable mo
13d
CL
It's really getting out of hand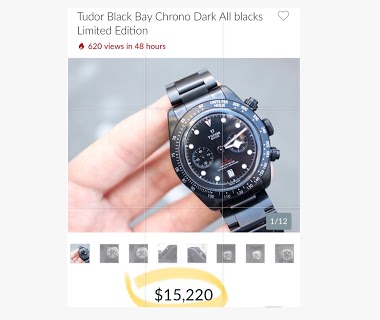 Nautilus 5711 for euro 65k Daytona steel for euro 24k AP RO for 35k Chronometre souverain blue euro 35 k And now we have a new one Nice and very limited but the grey market dealers go nuts
26d
pejp
A Chrono on Steroids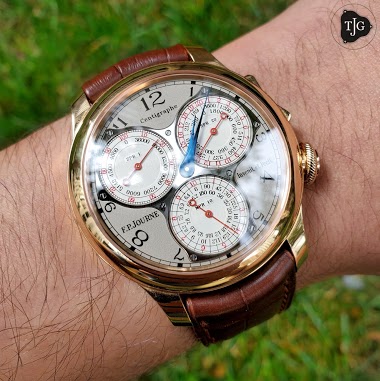 The Centigraphe is one of my favourite Journe models and while the Souverain was discontinued this year, the CT lives on in the lineSport. This rose gold case is also a stunner with the large blued hands
1M
mrds
FP Journe Repetition Souveraine + Chronometre Souverain
And once more Congratulations on your win this weekend These are really wonderful pieces. If you have the chance I really recommend the Chronometre souverain to everyone. In my opinion it is hard to find a better watch if you are looking for a simple hand
1M
ChristianDK
FP Journe Repetition Souveraine + Chronometre Souverain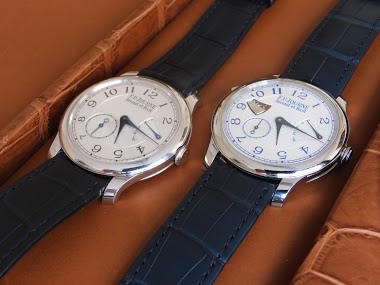 The day is coming to an end here and a new week is waiting very early tomorrow. Here is a picture wishing you "sweet dreams" - we all need them I hope you all will have a great week ahead. The Chronometre Souverain and the Repetition Souverain best Christ
1M
ChristianDK
FP Journe Paris Boutique has reopened after renovation (Warning: lots of pictures inside)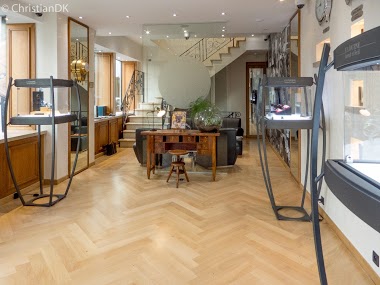 Last week I had to drop off a watch for service at the newly renovated Boutique, so I grabbed this opportunity take some pictures to show you the place and a few watches. (Perhaps You have already seen th e my post from a former visit. If you missed it, h
1M
ChristianDK
Grail Watch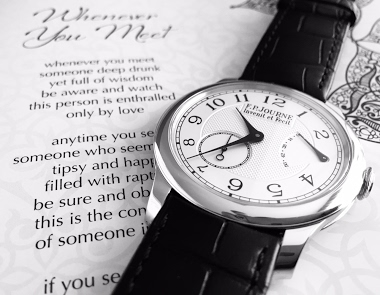 my watches are in the safe 😜 if you've to hold on to 'one watch' collection, probably it will be my FPJ Souverain...it is really a stealth mode watch !
2M
amanico
Battle of the Rose Gold + Silver Dial + Time-Only (one exception) Wristwatches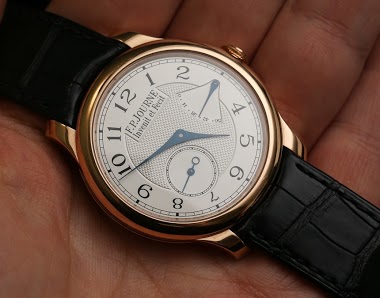 I very much prefer the subtleness of white metals. But I have to admit to the allure of the sensuality of rose gold. Which of these four five would you choose, disregarding price, and why ? Will your answer turn on size (diameter, thinness), automatic vs.
1M
Chromatic Fugue