A fresh picture of the Tourbillon Souverain coeur de rubis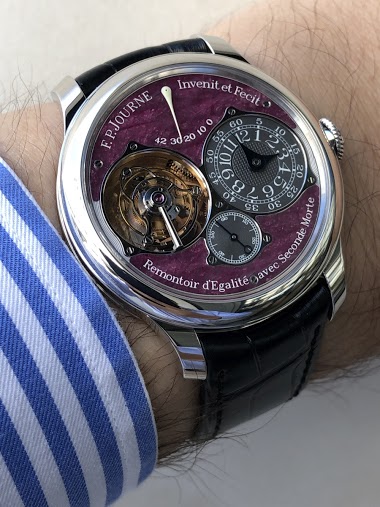 We don't see it very often. This watch is a pure marvel. Fx
19d
VMM
The Chronometre Souverain - an old friend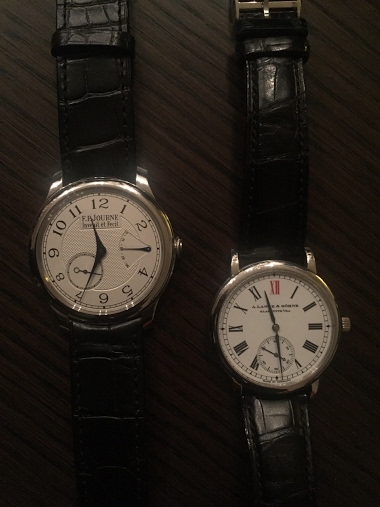 The queen gets all the attention 😜 Best, Mahesh.,
1M
ChristianDK
The Chronometre Souverain - an old friend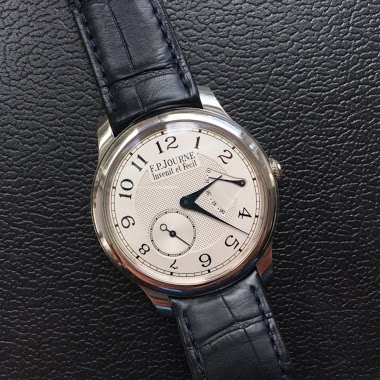 no other single watch has spent as many hours on my wrist as this one. It is simply that good. We are well in to our nineth year together. Perfect in its own right. Here it is on a navy blue fpj strap, stealing a moments attention at work in the office.
1M
ChristianDK
A History of Independent Watchmaking - Curated by Phillips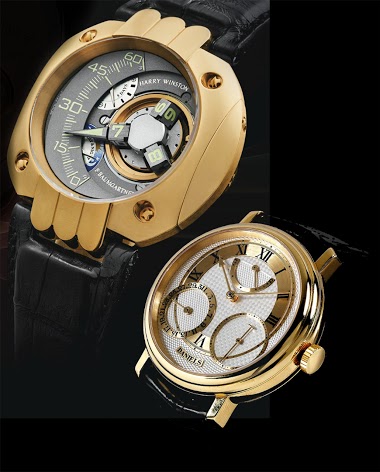 Phillips quoted George Daniels when announcing an exhibition in Geneva this May to pay tribute to independent watchmaking: " Independence is the utmost importance in life. Without it you are subject to the whims of other people. You are pinned down to a p
1M
PhilippeTheSaint
Spotted in Paris: Another François Paul Journe Chronomètre Bleu, a Chronomètre Souverain and a Centigraphe.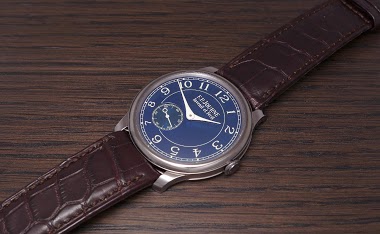 In one week, I saw much more FPJ than in my whole collector's life. I saw a Chronomètre Bleu in Geneva, and 3 days after, another one in Paris! The one which made a big impression on me is the " Blue " because of the combination of the tantalum case and t
2M
amanico
A quick GTG with our dear Christian and his superb Chronomètre Souverain in Tantalum Blue.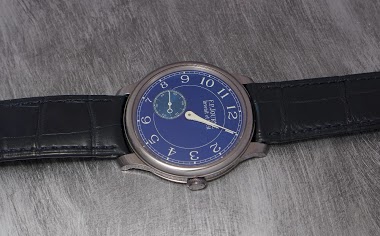 There are not too many tantalum watches in the market. I have a huge fascination for this metal, due to its bewitching grey blue hue. Add a superb manual winding movement, and you have a great watch. Another good point, the blue dial, which works very nic
2M
amanico
Moving up to FPJ
it is a great pleasure to hear about people getting interested in the wonderful world of FPJ. I think it is always most important to find the watch that suits you the best and sing to you the loudest, first and foremost. The Octa Divine is a super nice wa
2M
ChristianDK
Moving up to FPJ
My personal preference would be the Chronometre Souverain. I like the CS in large part because it is a manual winding watch. Not that FPJ's autos are any lesser, but winding the Sourverain is more fun. I love and enjoy winding my watches daily. As for box
2M
ChristianDK
Moving up to FPJ
My first post here so thanks for having me. I'd much appreciate some opinions on the watches I'm considering to enter the realm of FPJ with. I'm not in a position to buy brand new (as much as I'd like to be) so I have to look to the secondary market. Ther
2M
ChristianDK
Sweetest perfection An offer was made An assorted collection But I wouldn't trade ... Depeche Mode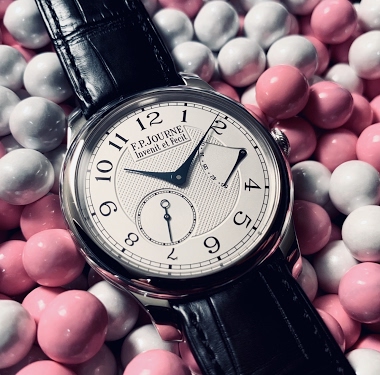 F.P. Journe Chronomètre Souverain Platinum
3M
mrds