Montblanc 1858 Tachymeter: Cool attitude.
The chronograph (stopwatch - early 1800s) was a real breakthrough on its own. Later, early 20th C., the tachometer scale was added, as timing of faster objects was sought. And mid-century, the rotating bezel. But when did the idea of a telemeter scale ari
2M
halgedahl
Poll: Futuristic or Vintage vehicle - which is your preference?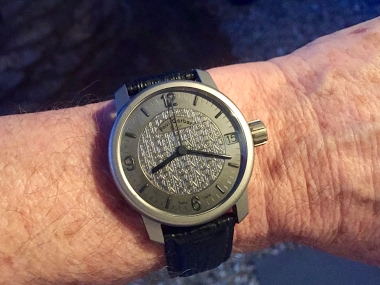 In between MIH and O&J: Triple rotors Mike
2M
Jurry
I am not a Number, I am a Free Man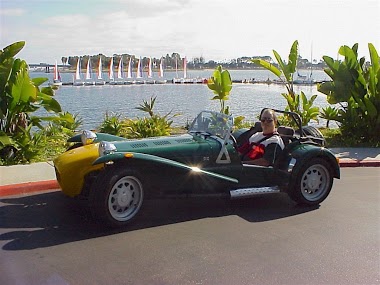 THE PRISONER You probably know the TV series -- and of course, the Star Actor: Bear with me now as we embark on some time travel back into the past... Once upon a time, when the world was young, and so was I, a car came into my life... This really happene
3M
amanico
Shorty after reading Elliott55's story of his lost JLC due to street failure, my Gerber took a similar dive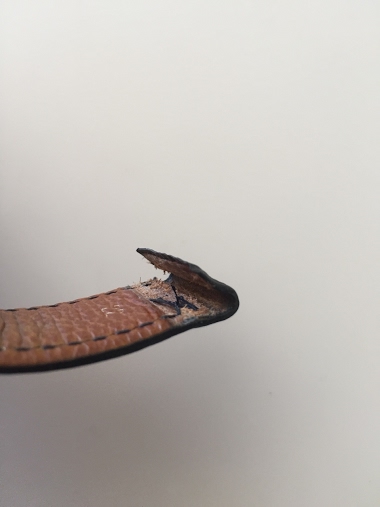 Onto the kitchen floor ... thankfully it was "soft" linoleum over wood and not tile or concrete. Spring bars intact, strap came unglued. Guys, check your straps now and then! Cazalea PS - it seems to be running okay
6M
Bill
An Ecole Chronograph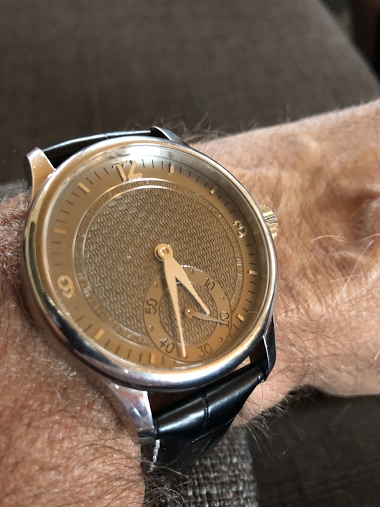 7M
Bounce781
Announcement: AHCI & F.P. Journe - Two members join our Moderator team.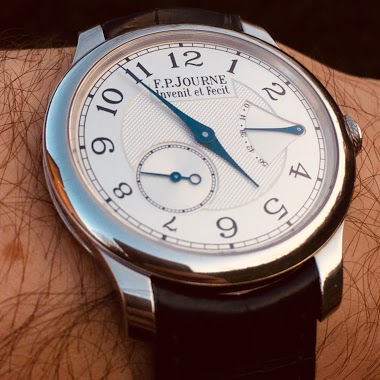 It is with great excitement that I would like to welcome Mike H member since 2008 and ChristianDK member since 2005 to the Moderator team. Mike will be responsible for the Independents AHCI forum and Christian will guide the relaunch of a favorite the F.P
7M
amanico
Seeing so many salmon dials at SIHH inspired me to strap this on. Besides, salmon is the thing here in the Pacific NW, as in fresh Chinook!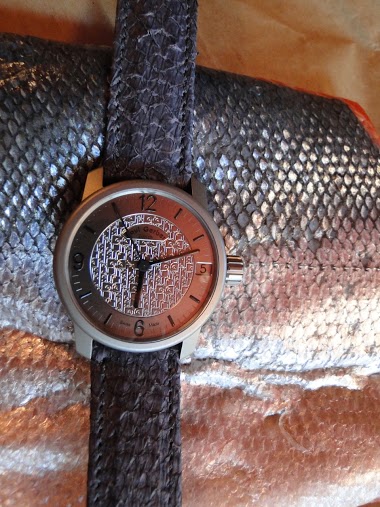 you might be able to find a spare salmon skin strap from Paul Gerber ... here's mine and it looks authentic Mike
8M
blomman Mr Blue
Top Five Independent Brands?
I can only say, I have not discovered this to be the case and No one in our Purists community has mentioned those indies having commercial investors. Most indies do paid side consulting or design work for big companies to supplement their income (eg Paul
8M
Mitch K
Watches that are sold and gone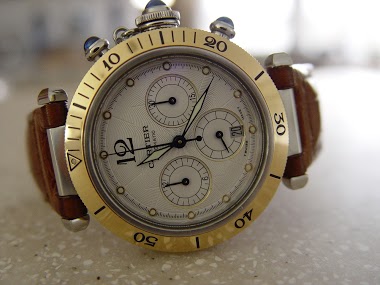 My latest folly of wearing all the watches I own in 10 days has caused me to think about certain watches which I no longer have. Some were sold, some lost, some traded ... when some left I cheered with delight to be rid of them. But of course I regret a f
9M
Knightsbridge
Wearing All My Watches Now; Part 9 of 10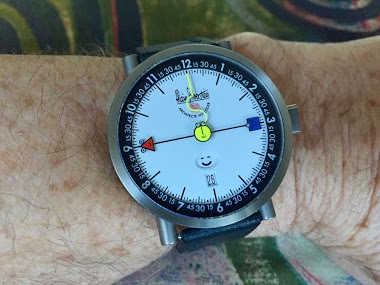 Boy, this seems like it's been going on for a long time. One good thing, besides falling in love with almost all of these watches again, is I have been able to clean the cabinet, polish the glass, etc. The red cloth covers the remaining stock, as I don't
9M
CR