LM101 Frost movement
Though, only a dreamer could imagine and create the legendary Opus serie for Harry Winston. He chose some of the currently best independent watchmakers like Journe, Felix Baumgartner, Greubel Forsey, just to name the most famous. That collaboration was th
1M
holdemchamp1225
A History of Independent Watchmaking - Curated by Phillips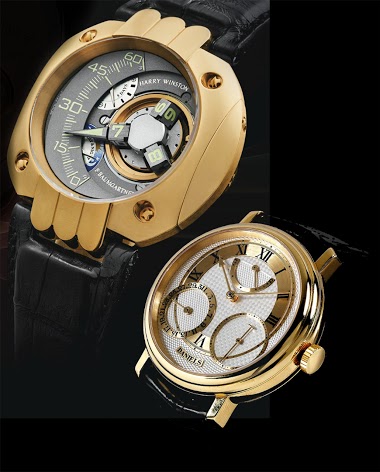 Phillips quoted George Daniels when announcing an exhibition in Geneva this May to pay tribute to independent watchmaking: " Independence is the utmost importance in life. Without it you are subject to the whims of other people. You are pinned down to a p
1Y
PhilippeTheSaint
Geneva watch auctions part 1
Perhaps better qualified with "looked weak for the modern stuff". I think these numbers include buyers premium but I am not certain; some results don't appear quite so good if this doesn't include the premium. One could have picked up some really great wa
1Y
Jay (Eire)
Hands on review of the Urwerk UR-111C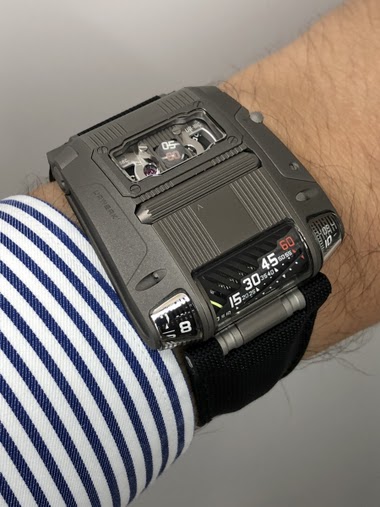 The great strength of Urwerk is to have built an identity based on the wandering hours time display. Felix Baumgartner and Martin Frei have created watches that are distinguished by the perfect coherence between design and display. But this strength can b
1Y
Conan1833
Urwerk's Special Project UR-111C in the metal.
I was very fortunate to get to meet Felix Baumgartner, co-founder and master watchmaker of Urwerk, together with Urwerk's US based representative Phil Ogle earlier this week to see Urwerk's most recent Special Project the UR-111C. They had the two variati
1Y
EsperLuxe
Independent Master Watchmakers in between Book Covers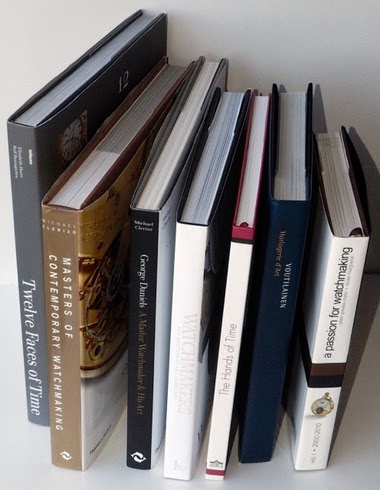 The internet is a wonderful information source when looking for details on subjects not covered by main stream publishing. About two years ago I spent some time to gather information on independent master watchmakers from websites, particularly reports ab
2Y
Grosbard
My Baselworld 2018 Top 20 watches (sorted alphabetically)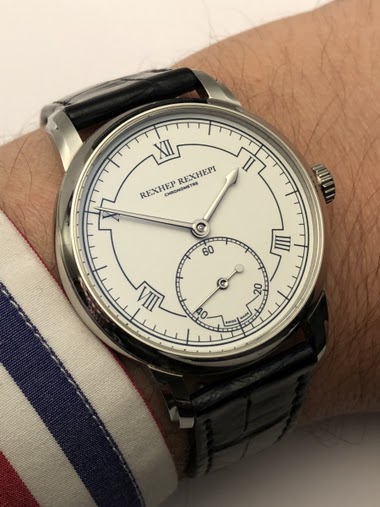 I had a lot of trouble putting together the list of my 20 favorite watches from the Baselworld 2018 edition. The proof that it was a rich and dense Fair and anyway, I perceived it as having a higher interest compared to the previous edition. However, we n
2Y
M4
support your local independent watchmaker! Or not...
Here are the names of watches they own - we could not agree on whether AHCI or not was important; if once independent now brand was important or not. Svend Andersen Soren Andersen Hajime Asaoka Felix Baumgartner Aaron Becsei Robert Bray Vincent Calabrese
2Y
zed
Nord Zeitmaschine by Daniel Nebel: Kinetic Art or also Watchmaking of the Highest Order?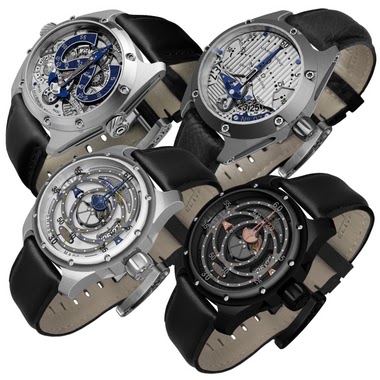 "Kinetic Art" is mentioned occasionally when watches with an unusual time display are discussed. According to the TATE' s art-terms , "Kinetic art is art that depends on motion for its effects". Though, I associate foremost the "machines" built by Swiss a
2Y
skyeriding