Can Rolex fix this ding near the crown guard? I know it's there and it's bother me a little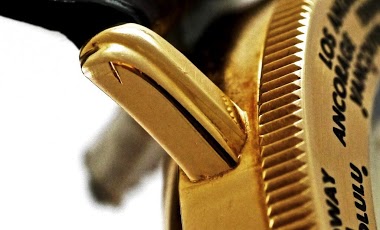 I had the same problem with a Svend Andersen Worldtime Chronograph. The deep scar on a lug was "inherited" when I bought the watch. This damage did not deter me because I knew that local repairs by laser welding are easy when a specialist handles it. This
10M
amanico
A History of Independent Watchmaking - Curated by Phillips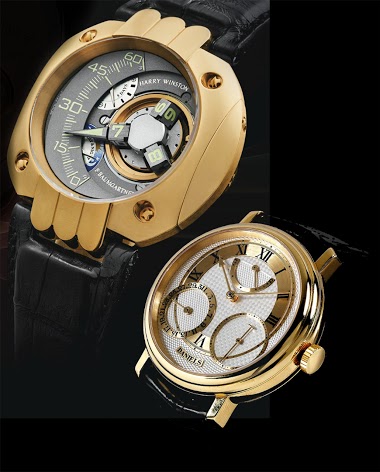 Phillips quoted George Daniels when announcing an exhibition in Geneva this May to pay tribute to independent watchmaking: " Independence is the utmost importance in life. Without it you are subject to the whims of other people. You are pinned down to a p
1Y
PhilippeTheSaint
Different eyes see different things Different hearts beat on different strings ... Rush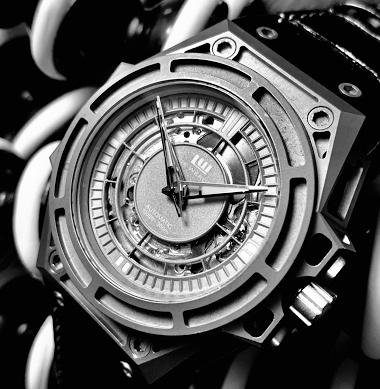 Linde Werdelin SpidoLite Svend Andersen
1Y
andrewluff
Announcement: AHCI & F.P. Journe - Two members join our Moderator team.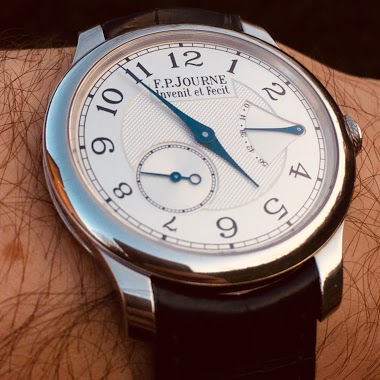 It is with great excitement that I would like to welcome Mike H member since 2008 and ChristianDK member since 2005 to the Moderator team. Mike will be responsible for the Independents AHCI forum and Christian will guide the relaunch of a favorite the F.P
1Y
amanico
#1 of 1, Franck Meuller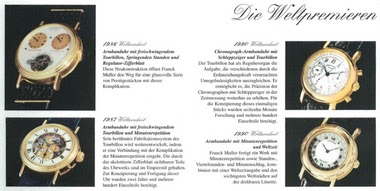 May I ask if there is even an earlier Franck Muller watch in your father's collection, or did Franck Muller perhaps solicit a commission with this gift? Coming fresh from watchmaking school, Franck Muller started his career in Svend Andersen's atelier in
1Y
cbb in honor of Chamnong Bhirombhakdi
Chopard Perpetual Calendars 1994 - 2018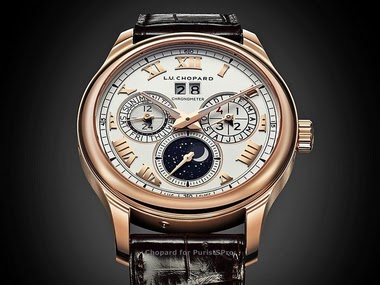 After more than two decades of the haute horlogerie L.U.C Collection, we are used to the raft of complicated watches from Chopard but obviously the maison has been producing them sporadically since 1860. Chopard Manufacture Fleurier We were all surprised
1Y
Teacher Yang
Independent Master Watchmakers in between Book Covers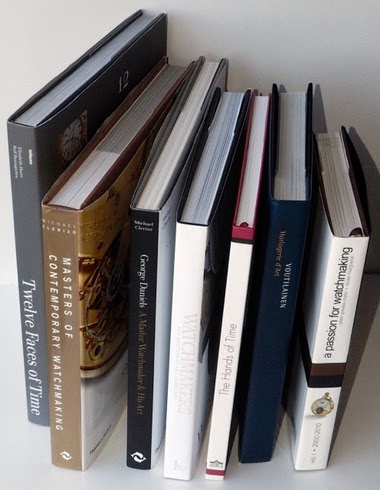 The internet is a wonderful information source when looking for details on subjects not covered by main stream publishing. About two years ago I spent some time to gather information on independent master watchmakers from websites, particularly reports ab
1Y
Grosbard
What a Night!
Roger Smith (Series 2) Roger Smith (George Daniels) Dufour (Simplicity) Voutilainen Chrono Laurent Ferrier Galet Micro Rotor + PT with white enamel dial F P Journe (Vagabondage I, II & III, Centigraphe in titanium, Resonance in titanium, CS in titaniu
1Y
amanico
Seeing a watch you used to own being worn on the wrist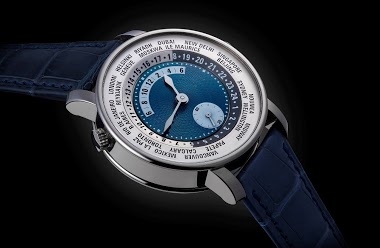 Svend Andersen favours the bold sans-serif type. For my taste, this type does not always fit the traditional design of the case. But on the Orbita Lunae the slightly tuned type makes the numerals an integral part of the dial design, making it look fresh a
2Y
Mitch K
support your local independent watchmaker! Or not...
not only do I want to have a personal connection with my next watch, I suppose I should consider whether the maker will be available to service the watch in the future. Case in point, I have always loved the Svend Andersen Original Secular Perpetual watch
2Y
zed