AP15202BC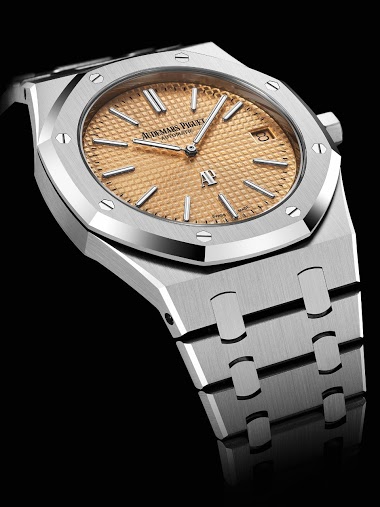 Immediately upon it's release for me the star of SIHH (and most certainly better then anything to be seen at Baselworld): 15202BC salmon dial color. An amazing watch, that would truly be a perfect addition to my 15202ST and other salmon coloured watches (
5h
redcorals
Another similarity?
I do agree with your analysis in general. Personally however I have been hoping for a long time (and wondering why) that AP would start another line next to the Royal Oak and Millenary that would actually be attractive. In this case, pun intended, they su
5d
Arie - Mr Orange
Top Five Independent Brands?
aside from ruby and hairspring. Also, he doesn't make his own case despite being able to, stating that his case maker is much better than he is in making cases (they make some of the best cases for chiming timepieces). This was the information I got from
12d
Ronald Held
Top Five Independent Brands?
I did post a similar thread a few years back which has now attracted almost 17,000 views due to its interesting topic My top 5 then after a revision was: Kari Voutilainen, RW Smith, Romain Gauthier, Gronefeld and Philip Dufour As Mr Dufour hardly produces
12d
Ronald Held
Top Five Independent Brands?
Journe, Gautier, Greubel all have silent commercial partners (AP and Chanel) - so how "truly independent" are they. For me, truly independent means there isn't anyone else to pick up the tab or prop you up in case of low sales or negative revenues in any
12d
Ronald Held
Top Five Independent Brands?
I have trouble settling on five, to be honest. It becomes an easier question if resale value is your objective proxy for overall brand strength. Dufour, Voutilainen, Journe and (Roger) Smith are sure to show up as consensus picks. Journe isn't touching Du
12d
Ronald Held
Top Five Independent Brands?
And any ranking would be highly subjective depending on what you choose to prioritize. That being said, I think there's a consensus that the current "holy trinity" of traditional watchmaking consists of Philippe Dufour, Kari Voutilainen, and Roger Smith.
12d
Ronald Held
I'm tired of this brand….
The Gronefeld is at a different level from the brands you mentioned and the movement is definitely better finished than any Nautilus. The only brands with arguably superior finishing to the Gronefeld would be Akrivia/Rexhep Rexhepi, Voutilainen, Romain Ga
13d
benlee338
Judges and Verdicts for WS "FESTIVE SEASON WATCH"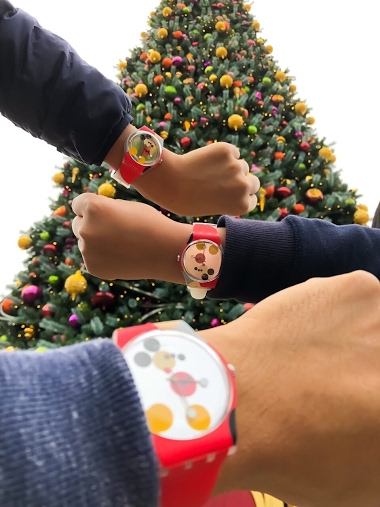 Winner is Seeks' Damian Hirst/Swatch Mickey family triple wrist shot because it's a great family statement and even photographically blessing because of the focus on the kid's wrists: Number 2 is Mr. Green's Golden Day Date complementing his spectacular F
23d
amanico
The watches that shouldn't be missed at SalonQP 2018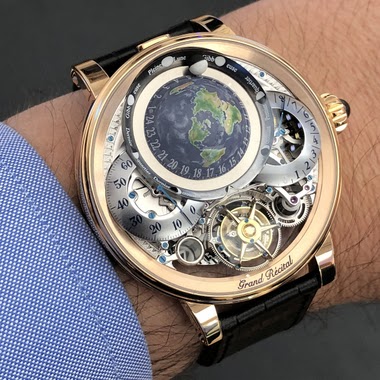 The last edition of SalonQP has just taken place in its usual place at the Saatchi Gallery in London. This edition marked a turning point for the event: new owner (Telegraph Media Group having sold its shares to Hearst UK), new dates (the show was postpon
1M
Hulk