A most unexpected surprise!!
because the thought did cross my mind. I once bought a MB&F LM101 partly because I told myself I would never be able to afford a Voutilainen so at least I can buy a watch with Kari's name engraved on the movement! A similar thought crossed my mind wit
4d
DruidPadj
A most unexpected surprise!!
I prefer the first one among the 3. However, if you opt for a guilloche Kari dial, I believe you can simply design your own dial and don't have to stick to these options. If you don't currently have a Voutilainen in your collection and do not plan to, I'd
4d
DruidPadj
A most unexpected surprise!!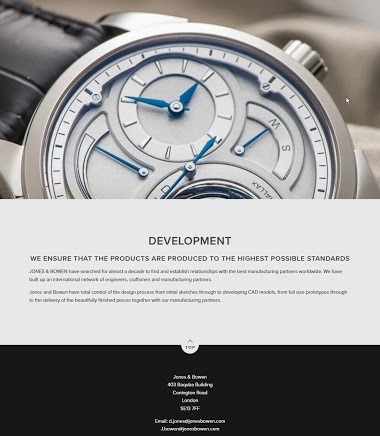 While Kari Voutilainen's guilloché dials are very attractive on their own, I always thought the bold lines of the "standard" dial design to be Grönefeld's signature design. It matches not only the bold design of the movement bridges but carries on the sup
4d
DruidPadj
Any thoughts on this Urban Jurgensen
Your argument is that because UJS use cases and dials made by Voutilainen and not "themselves" (Kari used to work for them), that they are overpriced? And yet a Voutilainen watch costs far more than a UJS. Perhaps they don't divulge such things because th
12d
DruidPadj
Grand Master Kari Voutilainen was in Istanbul.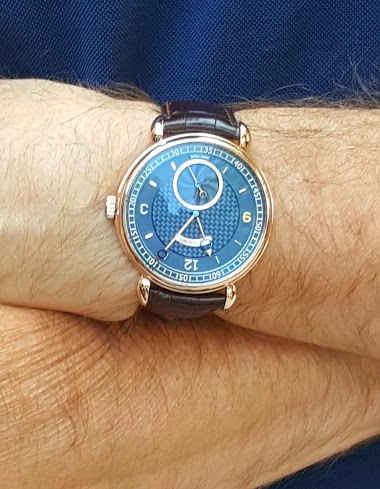 Me and my wife had the great pleasure of hosting Kari Voutilainen and his beloved wife in Istanbul in this weekend. Once more thanks to Voutilainen's for accepting our invitation of spending a relaxing weekend in our city. The starter was the bosphorus an
13d
Ronald Held
Any thoughts on this Urban Jurgensen
and not the failures so much and although the Smiths, Voutilainens and Journes have flourished, the majority have not. I guess one can say to succeed as an independent, one has to be the best at one's game. So many new companies take the 'safer' route by
12d
DruidPadj
A new version(s) of Ophion's 786 - the "Velor" - just released, and I've ordered one :)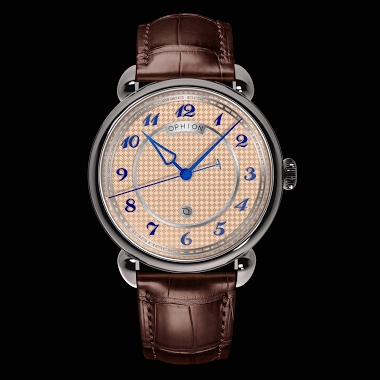 Picture credit- Ophion. As a first glance, i was reminded of Voutilainen, and was delighted to find out that the case is made by Voutilainen-Cattin SA. So that's pretty cool! I immediately loved the CNC guilloché dial, salmon dial and applied blued Bregue
21d
NoH
London's latest tourist attraction!
For me the after sales service is exceedingly important when buying a watch. Dufour is held at the highest regard by many but a problematic watch irrespective of how beautifully finished the movement is would be a watch I would not be able to keep for lon
24d
sham1
Looks a bit like a German version of the Vingt-8 movement, doesn't it?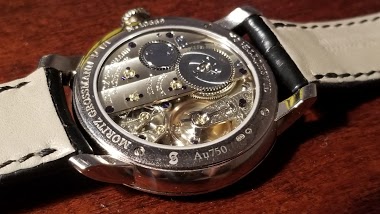 1M
Ronald Held
Battle of the Rose Gold + Silver Dial + Time-Only (one exception) Wristwatches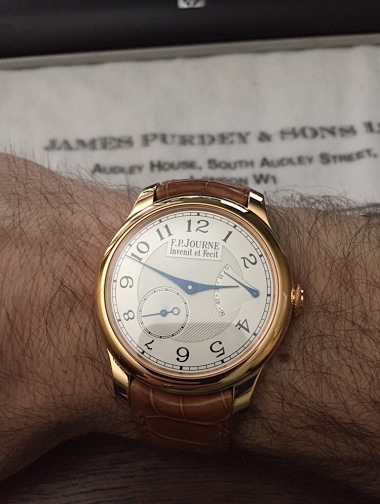 I loved them all on they're own merits but I somehow found that the 40-41mm was a little to big for me as a dress watch , also I value a nice reliable manual movement that can be serviced by any competent watchmaker and doesn't need to go back to the manu
1M
Chromatic Fugue