The 28Sport: A Sport Watch from Kari Voutilainen!!!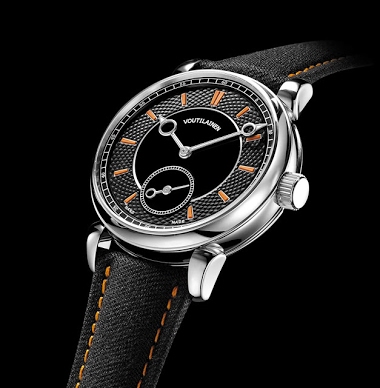 Yes, it's real! And it's a sporty look, at least. The 28Sport is a limited edition of 8 pieces in a titanium case, with onyx in the dial, and some super luminova on the hands. It's quite something, and worth seeing, and one can imagine it is quite light o
11d
Spangles - Mr. Tabby
Guilloche
Aside from Voutilainen, what are some of your favorite guilloche watches?
21d
mpakalnis
So my Ophion arrived today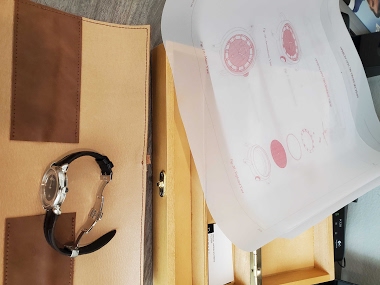 After what we thought was going to be a 2-3 month project that eventually became 7. Kudos for Miguel to overcome case supplier issues, timing and even the Spanish lockdown. One of the most pleasant people to deal with for sure. The watch is everything I e
24d
darmatgre-1
New Urban Jurgensen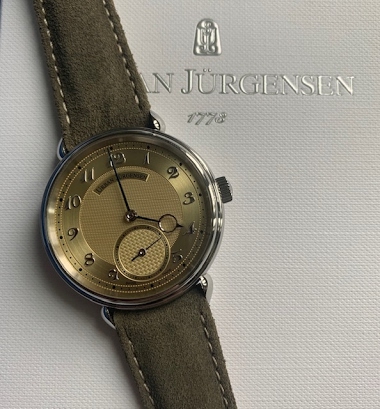 As soon as I saw this watch I knew I wanted it. One of the three ADs in the US had one, and the rest is history. Absolutely lovely watch and in stainless, which I appreciated in this offering. Love the Jean-Francois Mojon, of Chronode, movement architectu
1M
flynavy807
Holy Smurfballs! It's the new FPJ Resonance and it has dual constant force mechanisms!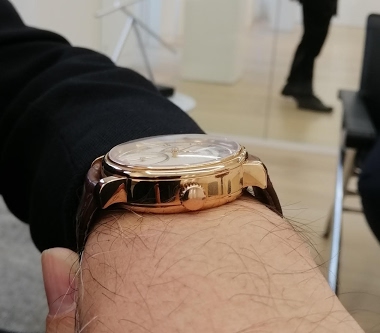 I always thought if I was not happy with the height of the RW Smith that I may 'swap' it for a Voutilainen Vingt 8 and Rexhep's Chronometre Contemporain Revision Two due next year. Sounds like a no brainer for some but like you say, the wearability of a w
1M
TheMadDruid
Kudoke vs Laine
I'll admit that I'm fairly new to the world of independents, although I've done some pretty intensive exploration in the past few months online. There's an an entire universe to explore and I have barely scratched the surface! These two makers, Kudoke and
27d
Watchonthewrist
Kari or Akrivia?
But you clearly do know both watches and makers have their merits. And while you pit one against the other, you're gonna find it hard to determine a winner. Because the reality is that, they both are. Truth be told, I own a Kari Voutilainen. And I will pu
1M
mpakalnis
Kari or Akrivia?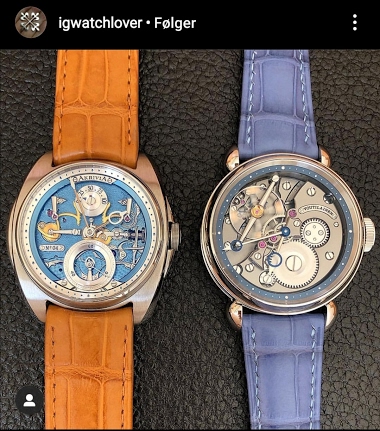 So I found this on Instagram with the two most similar models imo. Seriously hard to choose between these two, but I would go KV! In this case the Voutilainen is made in far less examples. 26 in total.
1M
mpakalnis
Kari or Akrivia?
Hi! I have just been in a similar dilemma and I ended up pulled the trigger on a Kari so the following is of course biased, but so are all opinions I guess ;-) I have visited the Akrivia workshop, talked to Rexhep and seen and handled his pieces. They are
1M
mpakalnis
Kari or Akrivia?
But I'll give you my perspective, for what it's worth, since you're asking for opinions. I've been following these watchmakers for some time and am also interested in both of them. I find the AK-06 to be a very polarizing watch, and that's largely due to
1M
mpakalnis