What do you consider to be your "coolest" watch.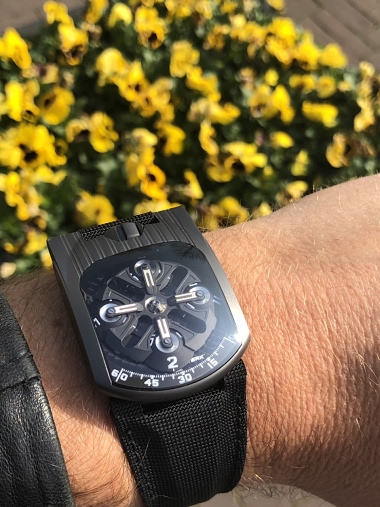 14d
amanico
My Independents Basketball Team
Gronefeld (Power Forward) Urwerk (Center) Kari Voutilainen Small Forward Ferdinand Berthoud Shooting Guard MB&F Point Guard FP Journe 6th Man Head Coach Philippe Dufour/ Assistant Coach Hajime Asaoka
16d
Gelato Monster
My Independents Basketball Team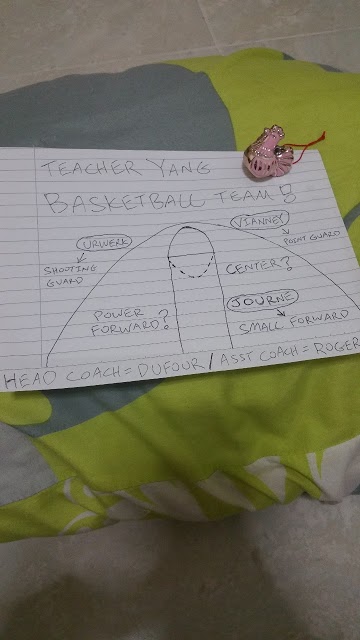 Well, i told myself if Raptors (NBA finals going on) won the first game, i will share this with all of you as my last post. And obviously, my friends keep asking me which team do i support. I told them they wont understand but i think all of you might und
16d
Gelato Monster
A History of Independent Watchmaking - Curated by Phillips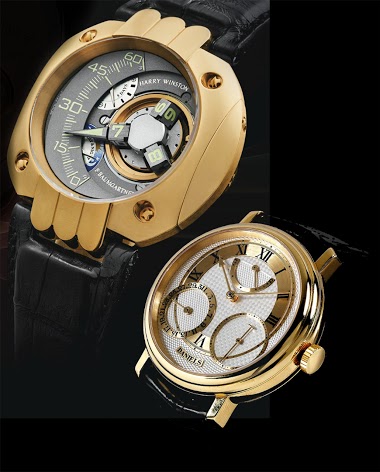 Phillips quoted George Daniels when announcing an exhibition in Geneva this May to pay tribute to independent watchmaking: " Independence is the utmost importance in life. Without it you are subject to the whims of other people. You are pinned down to a p
19d
PhilippeTheSaint
I did it!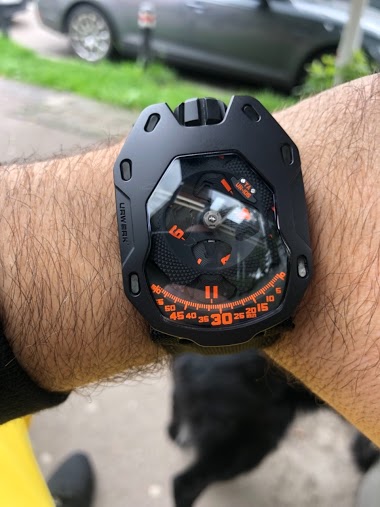 Every time I posted pictures of my watches here (mostly Patek, Rolex, Audemars), I was encouraged to go a bit wilder, towards some "independents". So I did and recently bought this. I always liked Urwerk and now it was the time. Walking my black dog has n
5h
Esper
Geneva watch auctions part 1
Perhaps better qualified with "looked weak for the modern stuff". I think these numbers include buyers premium but I am not certain; some results don't appear quite so good if this doesn't include the premium. One could have picked up some really great wa
1M
Jay (Eire)
Bring out the Clowns!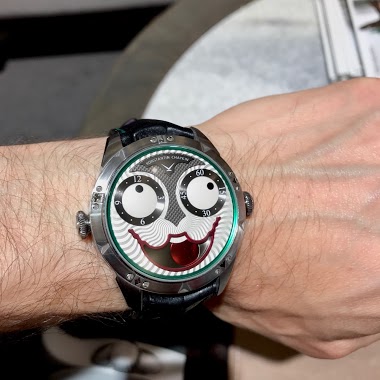 OK, so you guys have seen the Joker. Now it's time to bring out the Clowns!!! When the Joker first released I, like many others, thought how refreshing and fun. And that initial run was also priced relatively fairly in my opinion. I hesitated, just a litt
1M
jleno
An informal GTG in Geneva with Bill, NickO and our own Dirk.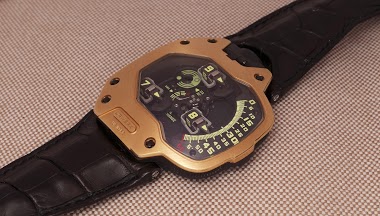 Some endless discussions about watches, for sure, but also about life in general. When virtual friends come true friends. NickO... I exchanged with him for yeaaaars... How many? 12? 13? Dirk, I meet him as often as we can. As for Bill, it was a pleasure l
1M
amanico