Grossmann v Grossmann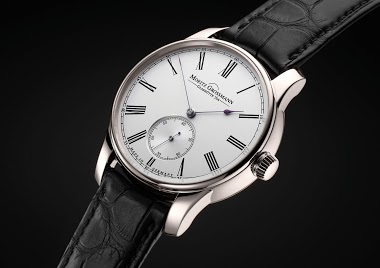 This year I have been impressed with two watches launched by the under rated Glashutte brand, Moritz Grossmann. Both are 41mm in diameter and share a similar case but that is as far as the similarities go. The Hamatic launched a couple of months ago in Mo
2h
sham1
Jaquet Droz: 2019 novelties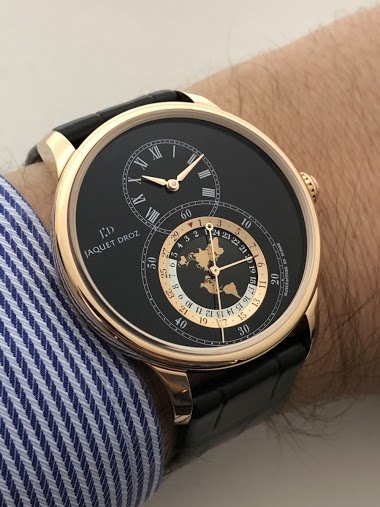 The 2019 novelties from Jaquet Droz were presented in the context of the Time to Move event organized by Swatch Group, which brought together its high-end brands. I found the new Jaquet Droz collection particularly convincing. Certainly, the pieces presen
1M
Emil Wojcik
A close encounter with the Breguet 5177
Yes, Hamburg can be very beautiful, most recently the city is more famous for endless and uncoordinated roadworks and the subsequent traffic chaos 😳 Personally, I do not at all argue with your opinion on the date window. I see why Breguet wanted to do a n
1M
mdg
A close encounter with the Breguet 5177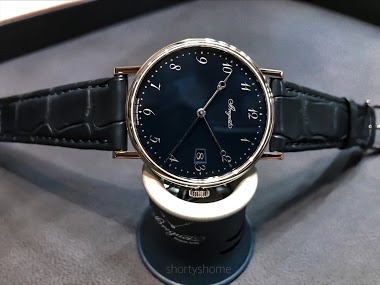 Breguet is currently showing its Marine collection and the 2019 novelties in a two week exhibition at the International Maritime Museum in Hamburg... an opportunity I did not want to miss. Kindly enough I was able to spend two hours with the watches to ta
1M
mdg
Did you see the new Jaquet Droz Grande Seconde Chronographe Monopoussoir?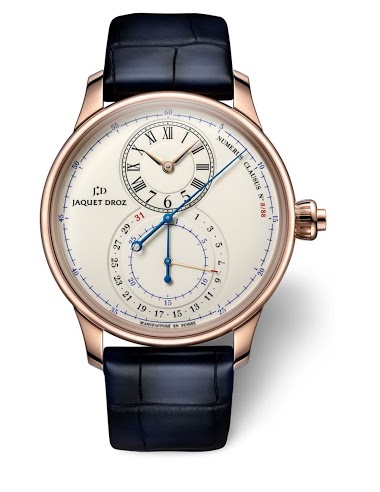 Just noticed this one... (all photos ©️Jaquet Droz) The limited to 88 pieces Edition with Grand Feu enamel dial: Three stainless steel versions with a twist: I am really impressed with the beauty of these 43mm JD timepieces! Cheers Henrik
2M
foversta
Breguet presents its new 2019 collection. Press Release.

My contact at Breguet just sent me this message I wanted to share with you. We'll come back to some of these novelties later, no worries about that. BREGUET PRESENTS ITS NEW 2019 COLLECTION In 2019, the Classique Grandes Complications line welcomes the Cl
2M
amanico
Let's get up close with the Blancpain Villeret 6639
You know that I am on my special journey exploring fine watches of Blancpain. So your passion and experience is particularly helpful for me. Besides the Fifty Fathoms Grande Date Titanium I came down to two perpepetual calendars so far: 1. the new 40mm ve
3M
Horology75
Let's get up close with the Blancpain Villeret 6639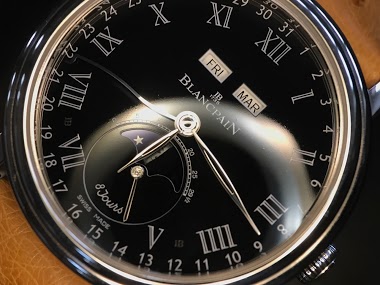 I spent my first day with the new to me Blancpain Villeret Quantieme Complet 8 Jours Platinum looking at it from any angle and also taking a first series of photos - much to the annoyance of my beloved wife and also our dog 😗 So let me share more informat
3M
Horology75
How about some enamel dials?
Starting with the latest: reference 6656, the new 40mm version in steel, rose gold or platinum, with base calibre 1151 and either a plain white dial for steel or opaline and blue sunburst dials for the precious metals cases. Reference 6057 is as you alrea
4M
shortys home
How about some enamel dials?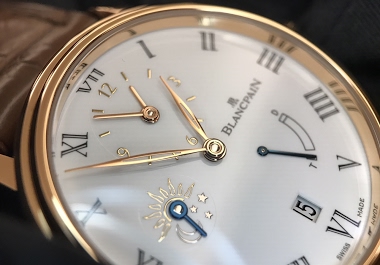 Last Friday I had the opportunity to visit the Munich Boutique and take some photos of a number of beautiful timepieces, amongst those were two references with Grand Feu enamel dials. So let me share some impressions with you. The first watch is called Vi
4M
shortys home