Jaeger Lecoultre exclusive automatic movements: When Automatic is Beautiful.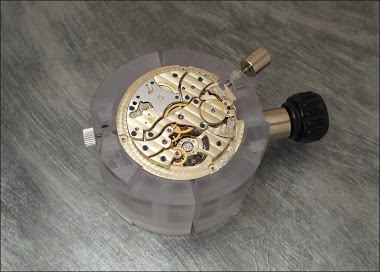 Yes, I can't believe that one day, I would write this. When it comes to high end watches, I am, in principle, all for a manual winding movement. The exceptions are very rare. Here are two calibres which represent an excellent exception. The Cal 950 of the
2h
amanico
Corps of Engineers VC Movement Identification?
It's even more difficult to get spare parts for those pocket watches then for the V&C wrist watches. Therefor to start the attempt to bring a pocket watch back to live will be well thought about in advance, especially if you are not able to do the movemen
25d
Laser01
Montblanc 1858 Tachymeter: Cool attitude.
From the Habring website…. Interesting, no? What's the story behind the A11? Starting 2007, all Habring² models have been based on the wheelwork of the ETA/Valjoux 7750/7760 (auto/manual wind). Due to the widely-publicised withdrawal by ETA in 2011 – and
2M
halgedahl
A great visit at Laurent Ferrier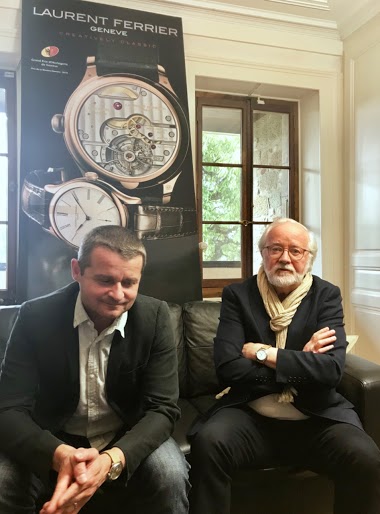 Vacation finally allow me the time to post these few pics taken at the occasion of a visit at Laurent Ferrier ateliers in Geneva in May this year, sorry for the delay 😉. Laurent and Christian once again welcomed me at their ateliers and we had a great tim
2M
Mike H
WristScan weekend 5-7 July, 2019, Let's Watch Your Stories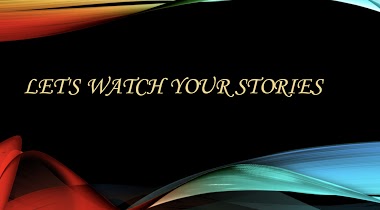 As communicated yesterday, I am your host for this weekend WristScan session. As a theme I have decided to give all our friends here the opportunity not only to show great photos of great pieces they have in their collections, but also to personalize a li
3M
Jari from Finland
MONTBLANC 119914 MINERVA CAL 13.21
I DO NOT WANT ANY PHOTO'S I MAY TAKE OF THE MOVEMENT OF THE WATCH TAKEN BY GOOGLE ETC AND PLASTERED ALLOVER THE INTERNET SO NONE WILL BE TAKEN-HOWEVER THERE ARE LOADS ALREADY AVAILABLE IF YOU SEARCH-MONTBLANC REF 119914-SORRY ABOUT THAT AS FOR THE DIAL TH
2d
singingbee
Blancpain: Air Command- its just blown my mind
Really love this watch. Now that we see the online reception, it looks like this could have been a regular production piece. Like the Fifty Fathoms, it could have been a cornerstone in the Blancpain collection for more than a decade without significant re
4M
MichaelC
Quatum Leap (II) - The Vacheron & Constantin ref 4240 / 4241 Calendar Watches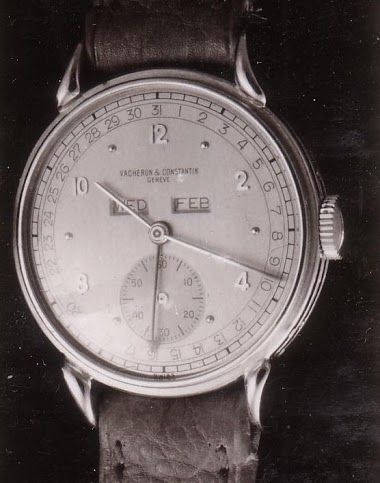 Article from "The Hour Louge" - The Vacheron Constantin Discussion Forum "... The calendar is like the air we breathe, it surrounds us, it rhythms our lives, but we don't really pay any attention to it. ... Quantum Leap: History of Vacheron Constantin Cal
1M
student
WS for the 3rd of May is live - free theme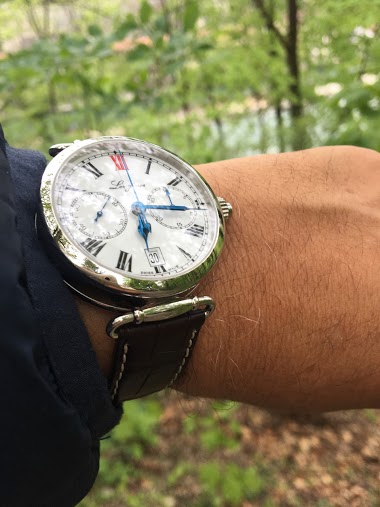 and this would be assembly within the natural surrounding... just three pieces here from different edges of the scale... first, a heritage monopusher chrono Longines... then something in probably the rarest and probably most precious element (as prices su
5M
Subexplorer