Adding my first Montblanc - Montblanc Villeret 1858 Vintage Pulsographe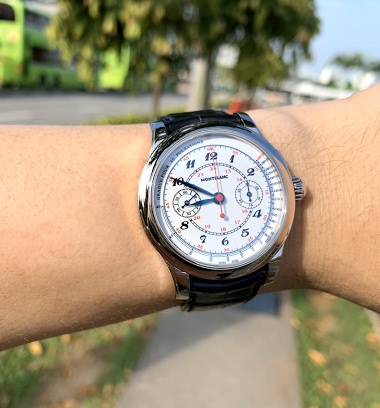 Rewind to one year ago at an amazing GTG when I first saw a beautiful pulsometer chronograph which belongs to fellow Purist Beerstyle. It was love at first sight when I held the watch in my hands, 39mm WG case, Grand Feu enamel pulsometer dial, blued hand
1d
amanico
H edition - 25 pcs - steel case Monopusher
Conceptually, it's a bit bananas. Take one of the finest chronograph movements in the world and turn it into a knockabout watch. Throw it on an appropriate strap, get the seals checked every year and you can theoretically wear this watch while cannonballi
12d
KMII
H edition - 25 pcs - steel case Monopusher
As I stated before I would really have preferred that they kept the Minerva name for the watches while Mont Blanc was reserved for the pens and leather goods. The dial and hands are IMHO much cleaner and easier on the eyes than the regular production mode
12d
KMII
It was really hard to resist...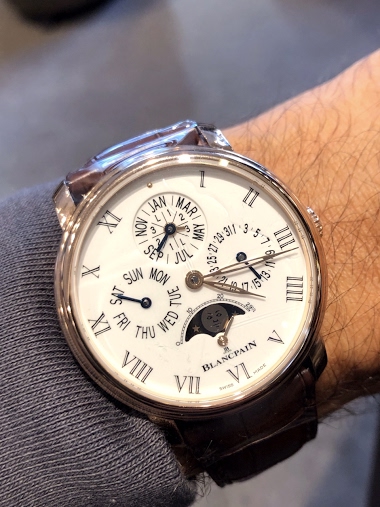 but I managed to leave my AD without this beauty. Yesterday. The prize tag compared to the new 40mm 1151 based Villeret Quantieme Perpetuel is ... hefty. IMHO you get much more for your money compared for example to a PP but it is ... hefty. So I am nearl
1M
MTR
She is waiting for me...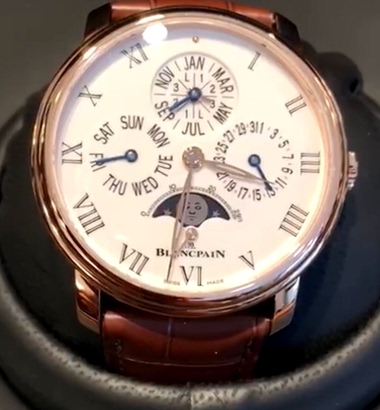 My AD sent me this picture today. The Blancpain Villeret Quantieme Perpetuel 8 Jours in 42 mm. In rose gold with a wonderful white Grand Feu enamel dial. I have already tried the reference 6656, the new 40mm version, also in rose gold with a very nice cre
1M
MTR
Always difficult to capture the beauty of the Grand Feu Enamel dial on Jaquet Droz.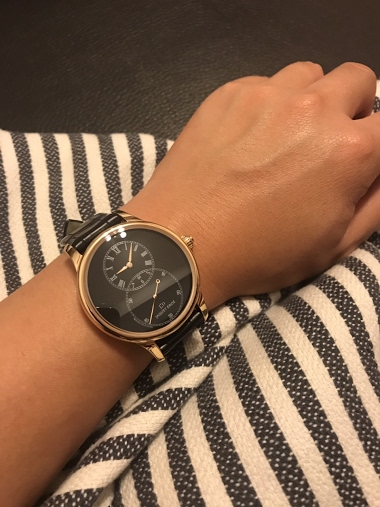 1M
Emil Wojcik
A Midwestern Unboxing...
1) It's so unlikely that the watch is anything but an original Pythagore. For it seems to me this watch was never popular enough for anyone to profit from slavish copying. A watch-making sweatshop in Malaysia churning out copies of Minerva Grand Pilots? U
2M
halgedahl
A Midwestern Unboxing...
This is a re-print/summary of some technical information I contributed at that time - after the Gnutti take-over and might be biased by my relationship with JJ Frey. (I am do not believe that has been shared at this forum, if I am wrong, bear with and old
2M
halgedahl
Can't stop thinking about the Mont Blanc LE Heritage Pulsograph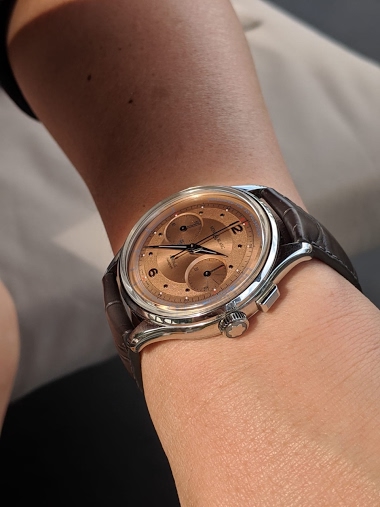 Have been researching more into the LE Minerva Villeret models Pros Haute horology-monopusher chronograph hand built Beautiful design Small numbers so none really on secondary market Good value Cons Quality issues, two members have had their watches go ba
2M
Bobbe
Grossmann v Grossmann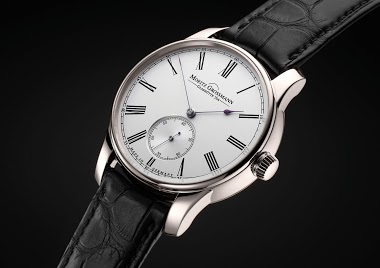 This year I have been impressed with two watches launched by the under rated Glashutte brand, Moritz Grossmann. Both are 41mm in diameter and share a similar case but that is as far as the similarities go. The Hamatic launched a couple of months ago in Mo
2M
sham1