A remarkable story of a Royal Oak Chronograph 39mm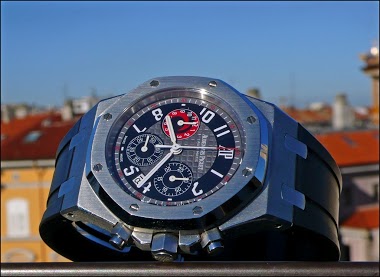 Here is my ex: On its original rubber strap. Best, and congratulations!
2d
PalmSprings
Audemars Piguet Royal Oak 5402 C Series: All it needs is a good light.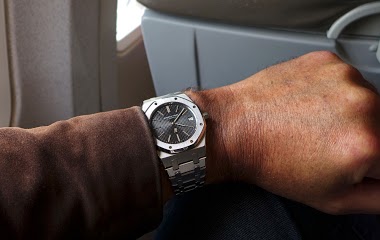 There are two places where light is great: Cars, and Planes. Here in a plane: On the first picture, you can appreciate the texture of the bezel, its brushed finish. On the second, the superb hue of grey blue of the dial. A great cool watch. Best, Nicolas
7d
amanico
This AP 5402 is really a step up from the 15202.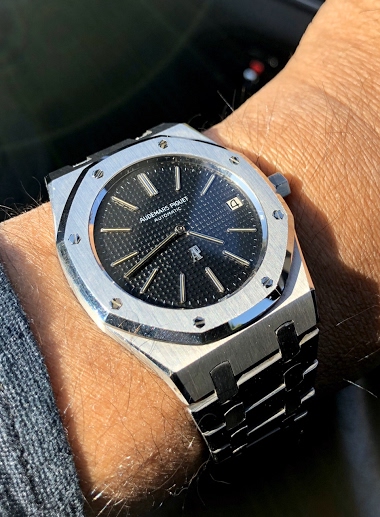 The dial is black/gray/tropical. The bracelet is so thin and beautifully wraps around the wrist. I love it. I think it is under appreciated relative to PP 3700.
11d
amanico
Audemars Piguet Royal Oak 5402 C Series: A couple of summer shots.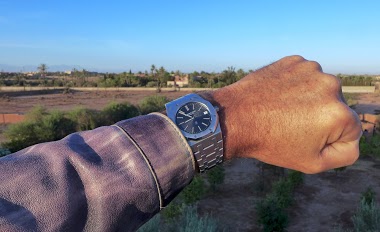 It has been too long I didn't take the Royal Oak jumbo 5402 with me. Here are two postcards, among some others to come a bit after: Best, Nicolas
29d
amanico
A fresh picture of my Audemars Piguet Royal Oak 5402 C.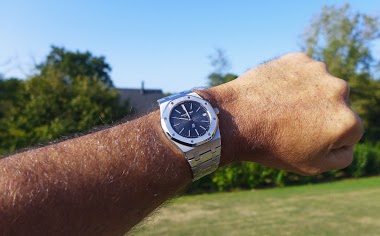 My one and only one AP for the moment, even if I don't desperate to find my second one, in a reasonable term. As I recently said, this is not a watch I wear a lot, but each time it is on my wrist, it is here to stay. The charm and the power of an icon. Be
1M
amanico
Quick poll: date or no date?
I was realizing the other day that many of us are biaised and clearly dislike a date window on the dial. Even if I am not an extremist in this respect as some other friends here… (guess who I am thinking of hahaha) I must confess that I am also in the sam
2M
CR
Rockstars and their watches?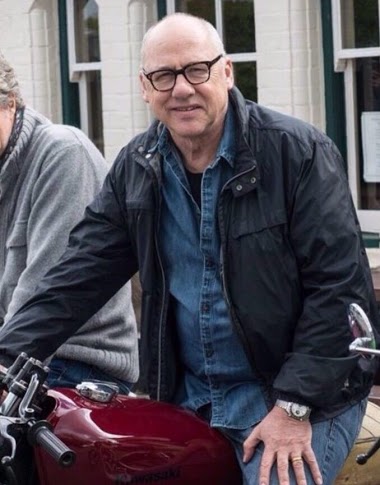 Mark Knopfler with a Heuer Autavia "Joe Siffert"… … and more recently with his Lemania MoD single pusher
3M
thegrailwatch
Audemars Piguet Royal Oak 5402 C Series: A taste of summer.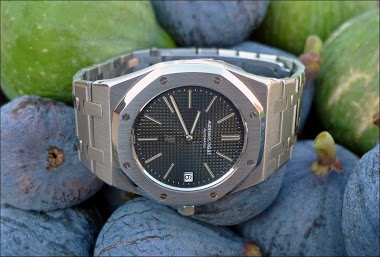 Royal Oak jumbo C Series on fresh figs. A great summer companion. Comfortabe, sport chic, thin, light... Iconic. Best, Nicolas
3M
amanico
Black Audemars Piguet Royal Oak "Karl Lagerfeld": does this prove that he had more than one of these blackout versions?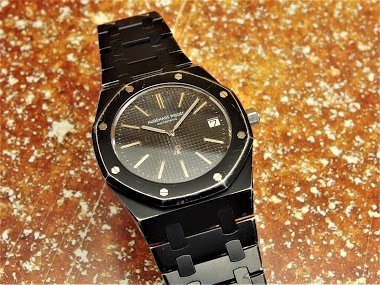 KL did - as we know - own an AP Royal Oak 5402 which had been PVD's in black in an aftermarket process in Italy (i.e. not delivered as such by Audemars Piguet). Years back, when I had the chance to get hold of my black Royal Oak A-Series: - it was publicl
3M
ChristianDK
An old love of mine: Royal Oak City Of Sails Chronograph, Steel.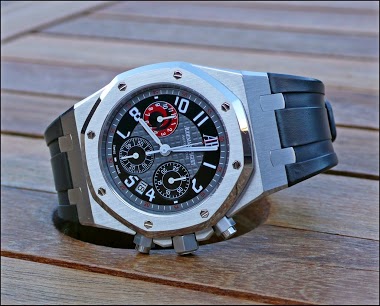 One which I liked a lot, and which I owned for some years, before trading it for my current Royal Oak 5402. A summer picture, for the souvenir, taken with a Leica D Lux 3, in 2008. Best, Nicolas
4M
amanico