Audemars Piguet Royal Oak Offshore Terminator 3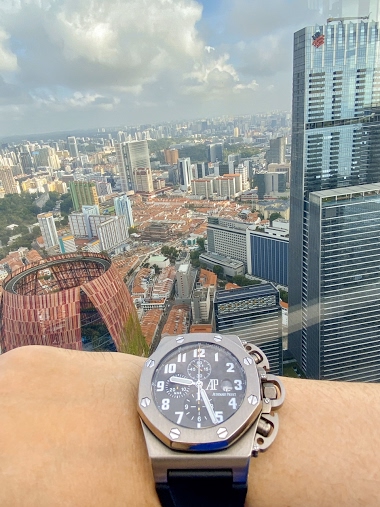 Looks really huge 48mm. Still love it.
1h
rolandc
Jumbo!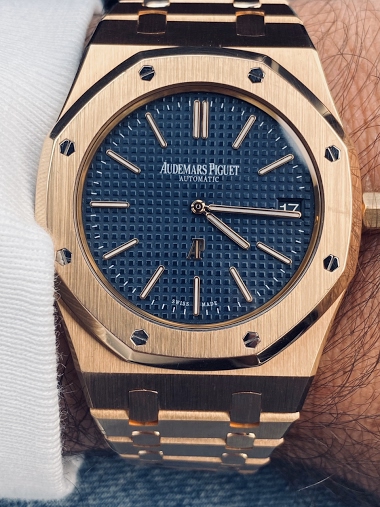 A couple recent shots of my 15202OR.
5h
Mr.Gatsby
I need help with my Royal Oak decision.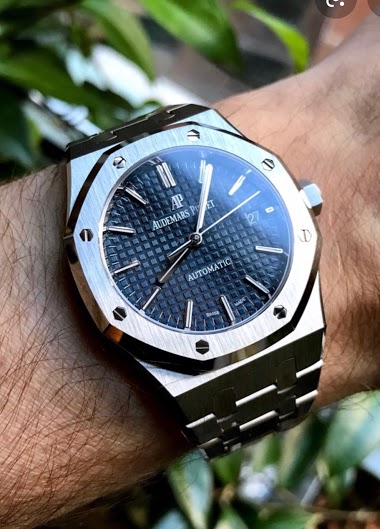 I want an a 41mm Royal Oak. I'm going to have to pay after market to get it. I've come to terms with that. The issue is, I don't have easy access to an AD to compare versions, so I'm turning to you. Do you like the clean look of the 15500, the previous 15
23h
India Whiskey Charlie
My favorite openworked watches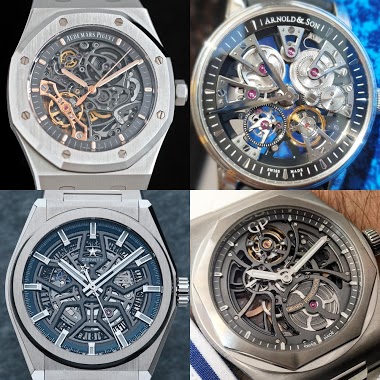 1d
NickO
Sell my Royal Oak blue dial to buy a 5711
Too much of the urge today may be driven by the Nautilus craze that has completely overtaken the collecting community and spread across international financial centres. The Nautilus remains the watch to own, if you want to show the world "you've made it",
1d
jleno
Sell my Royal Oak blue dial to buy a 5711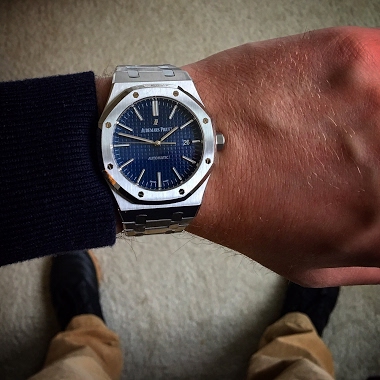 I have an AP 15400 Royal Oak stainless blue dial. I am a Patek guy through and through and am on the list at two different ADs for a 5711 but it's unlikely I'll ever get "the call." I'm not In love with my Royal Oak blue dial and would much prefer the 571
1d
jleno
Patek 5800
I've never seriously thought about buying a 5711, both because of the availability issues (and gray market prices) and because 43mm seems like a serious stretch for my 6 inch wrist. But I did try on a 5800 back in the day, and it fit rather well. The 5800
4d
Maus
A sampling of the AP collection from over 10 years ago...
Relying on one line to generate disproportionate profits puts the company at risk - if tastes will change (and they do - RO and Nautilus were not popular at the beginning, late 80s Rolex dealers refused Daytonas for trade) the profits will plunge at AP. N
4d
LX
Audemars Piguet Royal Oak Offshore Diver Carbon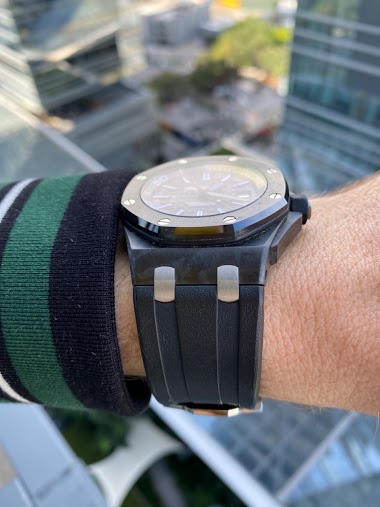 A new acquisition from Orlando. I've been eyeing this watch for a while and prices have been creeping up the past year. Finally pulled trigger after having found a pristine example. Why the diver ? I had previously worn a chrono Offshore 42mm. While the s
6d
respo
Some macros of my ex Audemars Piguet Royal Oak 5402 C Series.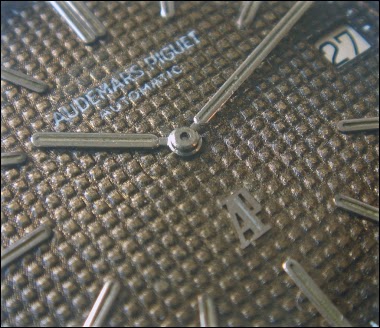 Enjoy, After: And the whole watch: Best, Nicolas
5d
amanico