I think the Odysseus is brilliant!
Hi All, I'm a lurker of this forum for some time and never bothered to post. However, with all the controversy around the Odysseus, I feel like sharing a bit of my thoughts. After thinking about this for a couple of weeks, my overall conclusion is the wat
1m
Never a dull moment with 5980A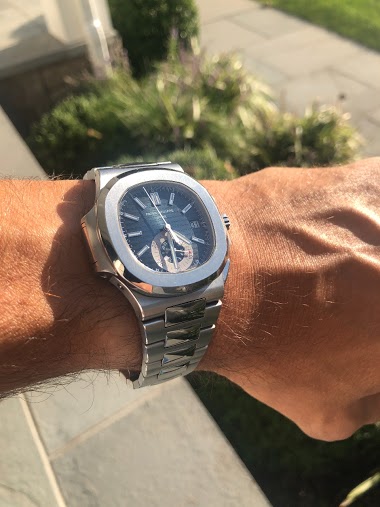 9h
amanico
Advice please!!
Hi guys. I'm looking to add a formal dress watch in my collection. At present I have the 5205g as the only so called dress watch. The rest are sports or otherwise being the 5711r 5712 5960 g and steel . Was shortlisting the 5205r and the 5396r. Wanted a g
1d
GLau
Judges are already working and may post their Veredicts in this thread at their convenience...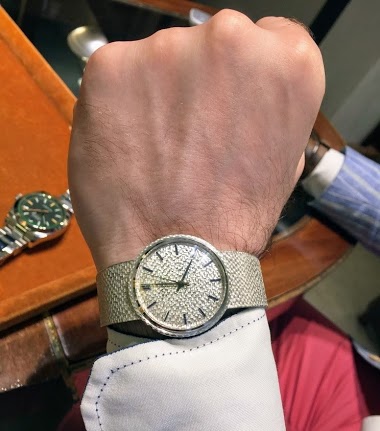 Firstly, a big thank you to Abel, Subexplorer for being our superb host and a big thank you to everyone that joined us and posted this weekend. Now the results for WOTW... 🥉 3rd Place - Abel for the beautiful and daring Reverso Rouge 🥈 2nd Place - Volker
12h
Subexplorer
Finally had the chance to try it on
I really hope that it looks much better in real than on pictures. My biggest doubt is with the bracelet. If I may belief the marketing folks it's specially designed for comfort etc. But on the photos it looks bit too much 70's plus somehow out of sync wit
2d
MoonWatchMan
OMG I love it!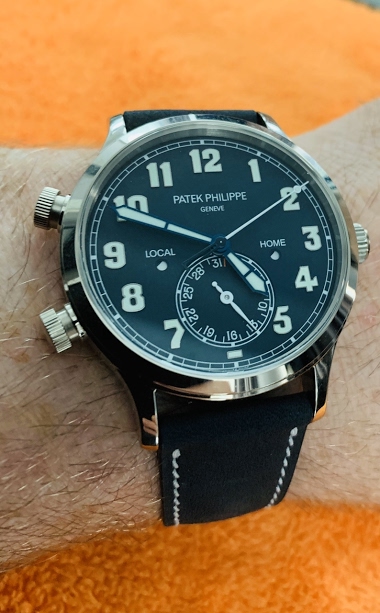 The new strap finally arrived at the boutique and it's perfect! Perfect match to the watch in true Patek fashion! Makes the 5524g look modern and suitable formal / weekend you name it. Huge improvement over the brown! I know the rage is all on for the 571
6d
sea_brownie
Alpine Eagle.
I have 100% confidence the AE is executed brilliantly because it's a Chopard. Chopard, despite the suicide-inducing resale value... makes extraordinary watches of exquisite quality. BUT I just do not like this watch at all. The Romans, the date at 5... th
9d
Mostel
Drink responsibly 😊🍷🍷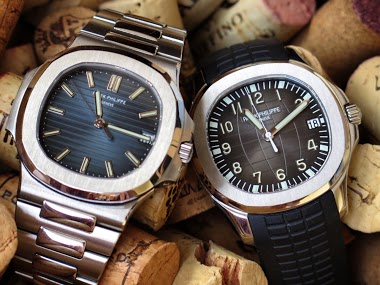 I took a couple of pics of the Nautilus & Aquanaut together some time ago. Here:
9d
Watcholic_id
I'm thinklng what's more iconic?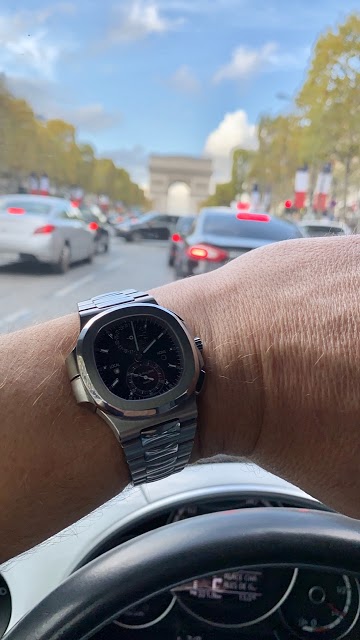 The Arc de Triomph, the Nautilus or the famous Paris traffic-jam's?? Bonne Weekend a tous!!
10d
amanico
Safe Queen having some wrist time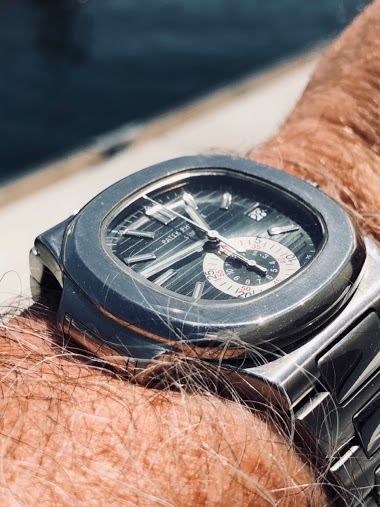 10d
DrStrong