I wood. Wood you?
...looking at watches. They have this lovely SA that was in a horrible car accident. She lost one eye and they replaced it with one made of wood until the glass model arrived. While looking at some Panerai, I noticed this Pirate limping in. The SA excused
34m
FabR
Sunny weekend. Patek 5726 beauty and the beach.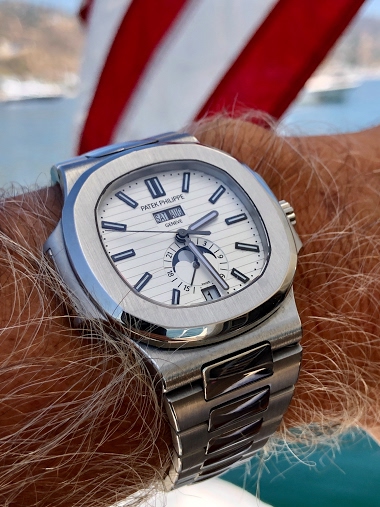 Could not resist sharing this beauty which was enjoying the hot summer. Patek 5726.
18h
holdemchamp1225
Lume shot of 5740G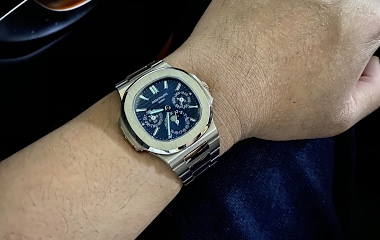 Tried to capture the lume. Wish everyone a relaxing Sunday. Cheers, Henry
2d
joenghenry
5712R - Advice please!
I'm not sure where these pictures come from, but if they are taken from different sources on the net, the dial color might look different for a number of reasons. While I have never looked into the history of the 5712R, I believe the only version that has
2d
DOCSF
5712R - Advice please!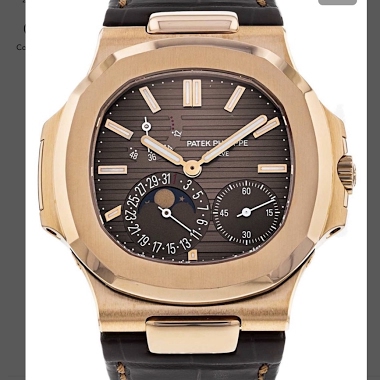 I'm currently going through the process of buying a new watch. I had thought of the AP Royal Oak Chrono but I have finally decided to by the PP Nautlius 5712R. I will be buying this watch second hand, my question is if there have been changes to the model
2d
DOCSF
✅✅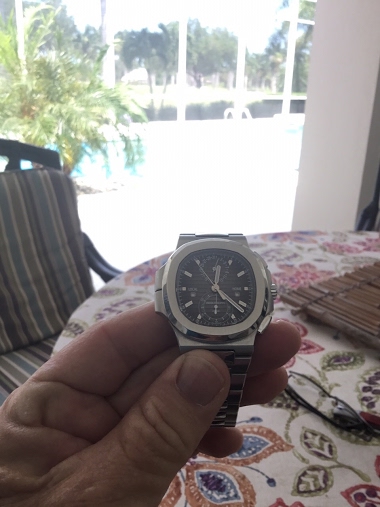 I'd like your opinions please, and thanks. My beloved AD called and said he'd received a 5172 patek, and if I want , he would trade even up for my 5990 nautilus. I'm thinking no. Thanks in advance .
1d
Mikesr
BMW Motorcycles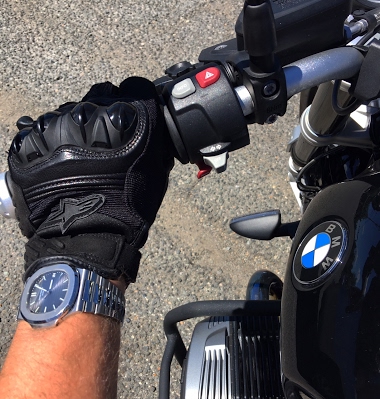 6d
VinnieD
Looking for the perfect 3some #complicated3some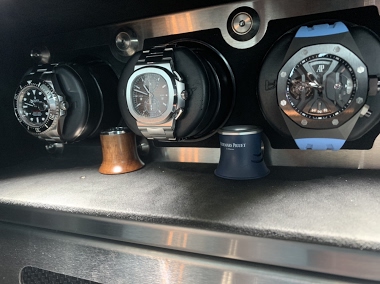 The Patek 5990 has booked a spot
6d
holdemchamp1225
No comment. 😳
There have been less than a dozen boxes for sale in the past several years with many more collectors than that with incomplete sets. When one comes on the market, bidding can easily exceed $30k not because the box itself is worth it, but because having a
7d
EdwardL
What is everyone starting out this week wearing?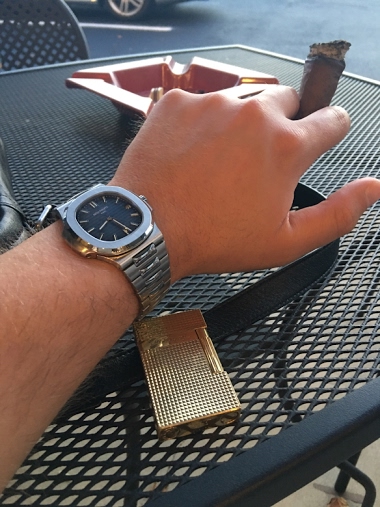 5d
1WatchMan