Starting the week with a smile with the Villeret Vintage Pulsographe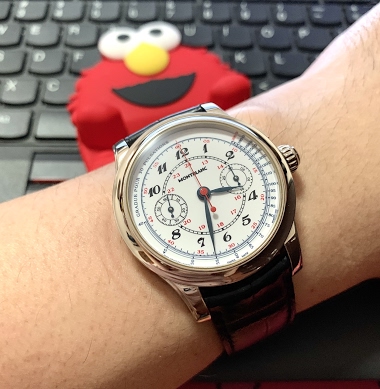 I always smile whenever I wear this piece and look at it
10d
singingbee
Two pictures of the Montblanc Heritage Pulsograph, from the 2019 collection.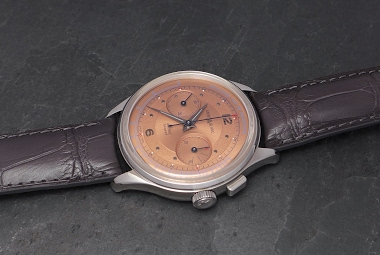 Magnificent, from the front side to the back side: The Cal 13.21 is another marvelous chronograph movement. Less " aerial ", more compact than the 16.29, but not less appealing. And much smaller, as this Chronograph is 40 mm big! Best, Nicolas
26d
amanico
I love everything about this watch-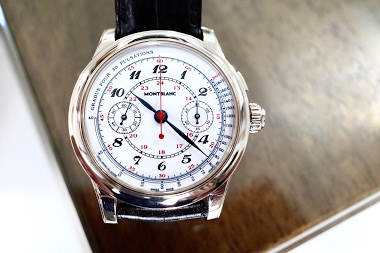 I may be biased as I have the WG model. The dial is very clean too as clean as a Pulsographe can be, with only the text Montblanc on it and nothing else. I not sure whether you can still find one in the market now. I know the WG model does pop up from tim
2M
jlc.thomsen
Something quite special!
I think MB felt that they had priced the pulsograph competitively against rivals from Lange, Vacheron and Patek but what it fails to appreciate is many potential clients will still favour the three aforementioned brands due to their history. You and I app
3M
sham1
Something quite special!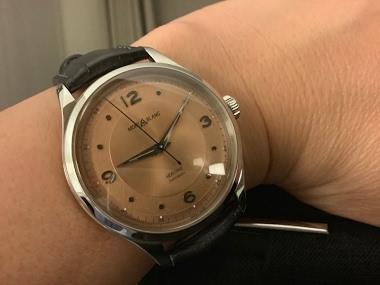 I think the price point was of the Pulsograph was a little too high for general watch collectors, especially when previous editions of the same movement were cased in PM rather than SS for similar prices. The entry level Heritage Auto has a lot of the sam
3M
sham1
The Montblanc Heritage Small Second Limited Edition 38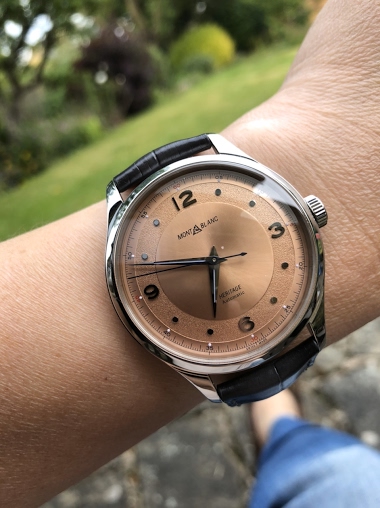 I bought the Heritage Salmon 3 hander back at MBs Goodwood stand having seen the Heritage Pulsograph as well. Think this small seconds with Minerva movement at 39mm makes a really interesting proposition. LE, 39mm with that gorgeous movement and a little
4M
997c4gts
Three vintage VC chronographs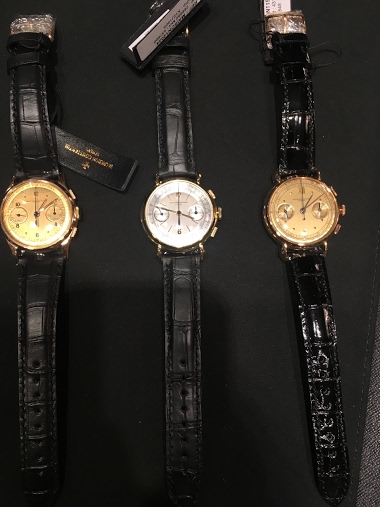 Telemeter, tachymeter and pulsograph
2M
Weems@8
Hope everyone is having a great weekend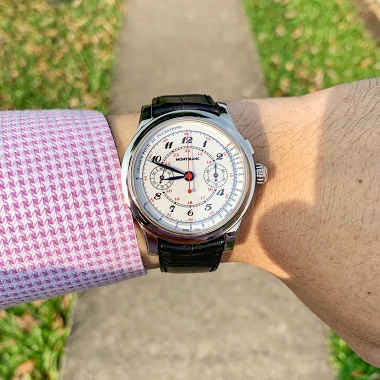 Although I am feeling under the sun, the weekend is definitely made better with my MB Vintage Pulsographe
5M
singingbee
Inspiration for this Habring2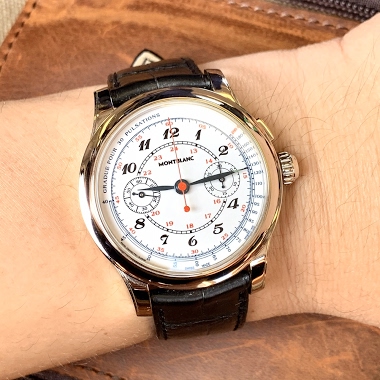 I think this is a vintage style which is quite popular in the past? Keep seeing such aesthetics appearing in watches for the past few years. In fact the MB Villeret Vintage Pulsographe is in the same vein too.
6M
CL
Montblanc Heritage Pulsograph LE 100 Pieces Steel Salmon Dial, 2019.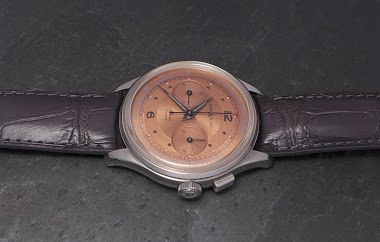 One of the good surprises of this year, this Heritage Pulsograph LE 100 Pieces Steel Salmon, with its 40 mm steel case, not too high ( 12, 65 mm ), its superb dial and gorgeous movement. The Cal 13.21: If I didn't suspect that Montblanc would release next
6M
amanico