With no disrespect to anyone who owns these watches I am wondering how others feel about the small numerals used to squeeze in between the subdials on certain Patek references.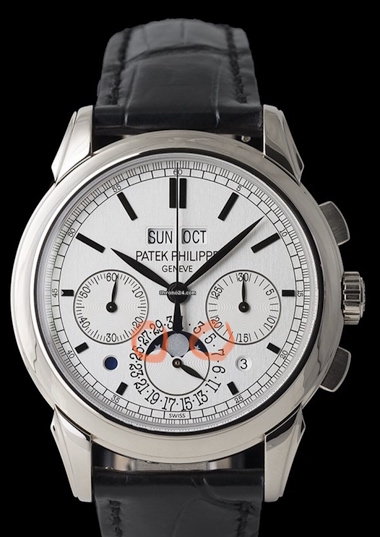 I will never understand why/Patek lets this happen for some of their (otherwise) nicest and most important references (eg 5270, 5140). Perhaps there is a charm to it, but to me it just seems sloppy, which is so surprising for a company that goes far out o
8h
yming
Service advise, 3940
Greetings fellows; I need to send my approximately 20 year old PP3940 for service; I am the second owner for the last 12 years or so; never been serviced; the watch is starting to loose 2-3 minutes over 24 hours. Can somebody tell me how long is the turn
2d
watch-er
Hello I'm New!
Hello there, thanks for welcoming me! So this is the Patek Philippe 5020P as i'm sure you are aware, a incredibly rare timepiece with a 'tv' or 'cushion form' platinum case. The watch consists of as displayed a perpetual calendar chronograph, which for me
8d
Rammy_Mahmud
Hello I'm New!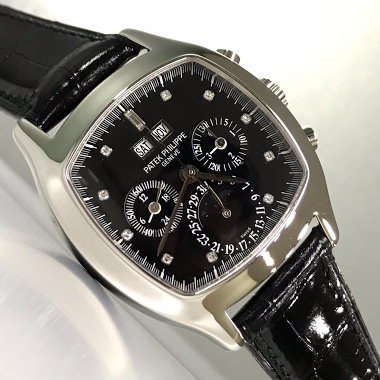 Hello everyone, I'm new on this forum and wish to make plenty of new friends on here, my name is Rammy! 👋 What is everyones thoughts of the 'TV' Box Patek aka 5020 refs Personally speaking i'm in love with how different it is, the way the elegant shape al
8d
Rammy_Mahmud
This or that?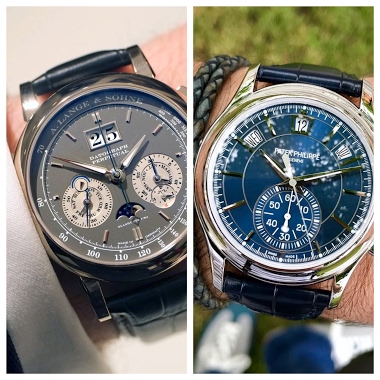 So this combat is a little strange. Normally you would compare the datograph with the 5270, not the 5905. But with discounts the datograph is actually not that far apart. At least I think the comparison is realistic. 5270P is out of reach for me, but ther
9d
Grisar
The 2 most beautiful watches in modern times....... 1 Patek and 1 JLC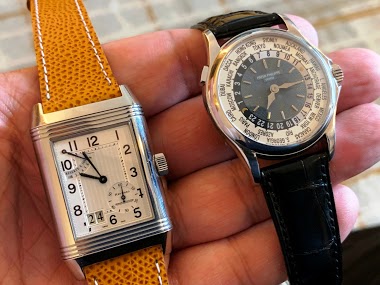 Hello Patek People, I love wrist watches and I especially love Patek Philippe. I have managed by acquire a few minor references. The 2 most beautiful wrist watches of modern times (say the past 30 years) would be these 2. JLC Reverso Grand Date - 8 day po
14d
JohnFM
Jumping Month - 5960
I am so sorry that you are having to deal with such an annoying situation! My experience with Patek service has been ( ultimately) good. On two different occasions I have had to return watches to them after they had performed service / maintenance . One p
11d
TomasEriksson
Which one do you like better, left or right?
The slimmer profile of the PC is always preferable but for me, the AC layout is way cleaner and more appealing to the eyes. In fact I think the AC actually is less disruptive to the overall theme of the dial. I own a 3940R. On that dial the layout is not
10d
Karlstumke
Which one do you like better, left or right?
... it's a perfect design with the sub-dials, the thickness, etc. And the heritage of the movement and dial layout is what kept Patek on top.(e.g. the 3940) Patek's annual calendars in this layout are hard for me to fully accept as the 24 hour dial is 'ea
10d
Karlstumke