Inspiration for this Habring2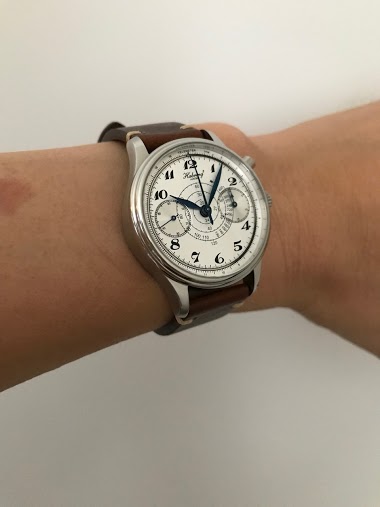 When I first notice this Habring piece, I was very drawn by it. It feels familiar but I can't figure out where I have seen it. After some research, I think know where Shellman got their inspiration from. The case proportion is very similar to Roger Smith
3d
CL
Another Laine Incoming
I am definitely not a connoisseur of independent watchmaking - perhaps in ten years time! The core of my collection are actually Pateks but I find myself drawn more these days to the allure of the independent watchmakers. I would compare Laine to Kudoke w
21d
sham1
London Calling...a fav Clash song from my youth!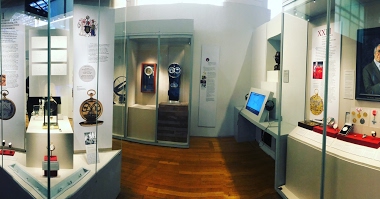 I thought meeting me would have been the highlight 😜 Pleasure to have met you in person, Tim! The Clockmakers Museum is an amazing place indeed. Definitely a must-do for any horology nut. British Museum and Greenwich Observatory should also be on every vi
1M
Bounce781
Guess what Roger Smith was wearing recently.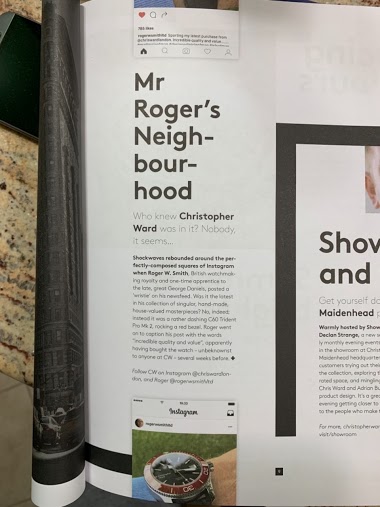 1M
Ronald Held
philip duofur vs roger smith production rate
total production of PD simplicity is over 200, at some point PD employ watch maker to produce those 200 watches for him, and Roger Smith also has team of watch maker now and produce about 10 watches plus a year, what is the production rate vs how many wat
1M
max.bes
A win win situation!
As it is, both wear big on your wrist to be honest (I understand and appreciate why you like smaller sized watches But if you must, the 1815 would mitigate the size issue better due to the dial color. And if you don't care about the size, then you can't g
2M
sham1
How do you feel about a frosted finish on a watch movement?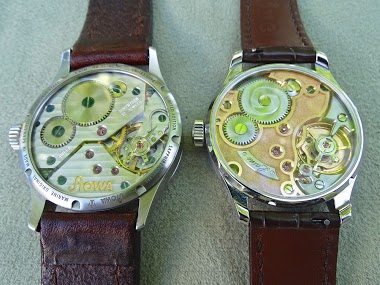 A quote and image from SJX: "A frosted finish is essentially gold-plated surface that has been given a finely grained texture. Traditionally done with various harmful chemicals (a technique Roger Smith still employs), it is today accomplished via inexpens
3M
Ronald Held
Grand complication finishing level vs independent ?
Patek making quite number of watches a year, does Patek pay more effort on hand finishing their grand complication series like 5270, 5204, and minute repeaters against independent Philip dufour, Roger Smith and so on? or up against Lange? Philip dufour on
3M
Karlstumke
WristScan weekend 12.07. - 14.07 opens now: How far can you stretch your colection?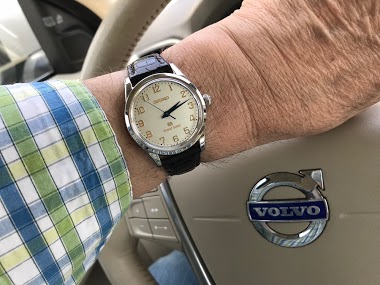 a challenge). But that said… here's my nicest watch, the Grand Seiko SBGW003, produced in 2002 in a limited edition of 300 for the JDM. What makes this watch rise a little above many, in my estimation, is clarity (and beauty) of its time-telling. When my
3M
halgedahl
Watch Service – It's Inevitable…
It would be an interesting thing to list all the ideal components for a service free watch. When you read George Daniels' books for example, nothing but a co-axial escapement would work. And you need to go Omega then (or Roger Smith). JLC used to make the
5M
halgedahl