Hands on review of the Genus GNS 1
so with that said, this watch (to my eyes) can be summed up in a single word… junk! Why do I say that, and without any reservation whatsoever? The price is an utter joke. The movement used and finishing is so far removed from the price being demanded that
1M
Boron
Greubel Forsey Historique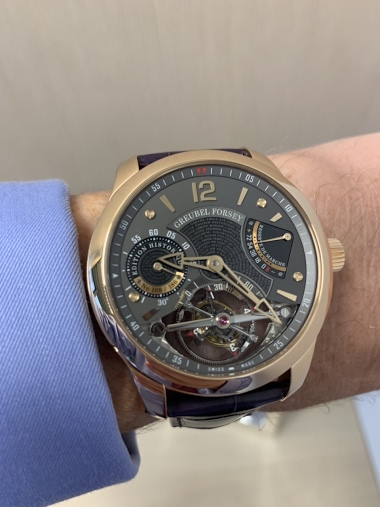 The RG Double Tourbillon is back from service at GF and it is great to have it on the wrist. I ordered a purple strap and think it works really well.
1M
Conkers
A History of Independent Watchmaking - Curated by Phillips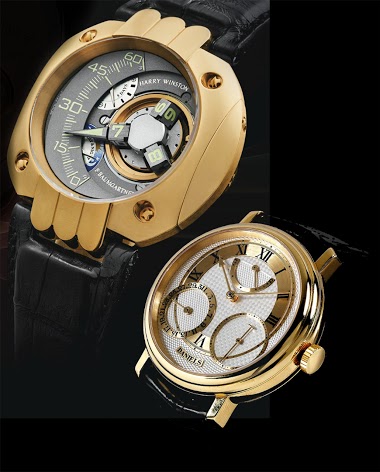 Phillips quoted George Daniels when announcing an exhibition in Geneva this May to pay tribute to independent watchmaking: " Independence is the utmost importance in life. Without it you are subject to the whims of other people. You are pinned down to a p
2M
PhilippeTheSaint
A picture of the Greubel Forsey GMT Quadruple Tourbillon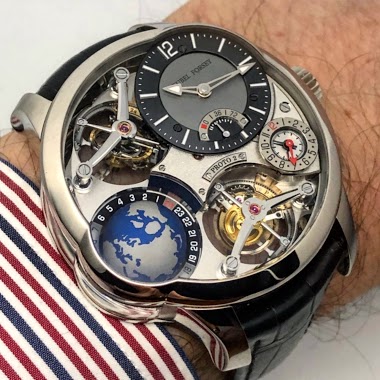 As usual, a very impressive piece which goes even beyond the GMT. Fx
3M
wootwoot
What was the tipping point for the wider interest in this watch?
Most FPJ collectors I know who own some crazy pieces from other brands ( R. Smith, Gronefeld, MB&F, Patek, Greubel Forsey, Dufour, KV, etc.) make a similar comment when we have this conversation.... "I only need one (fill in the blank), but can never
4M
Jay (Eire)
A picture of the Greubel Forsey Balancier Contemporain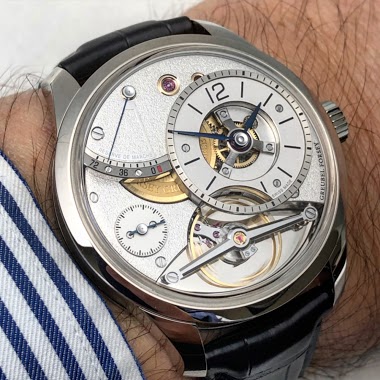 I think this watch is one of my fav from the latest sihh. I prefer the dial layout compared to the balancier one and the size, just below 40mm makes it very elegant. A beauty! Fx
5M
doubleup