The Watchmakers Club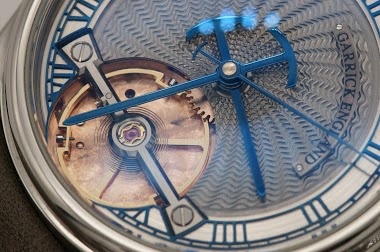 Whilst the big news regarding UK based horological events was the postponement of Salon QP until 2020, 300 collectors, enthusiasts and a smattering of journalists, plus 18 independent brands, were present in the centre of London last night to celebrate al
10d
Watchonthewrist
It seems Grossmann has found its way...
hammer automatics in the past were relatively inefficient compared to rotors but the hamatic winds as efficiently as a rotor would. That's because the centre of gravity of the hammer is far from its pivot, spanning almost the entire movement, or double th
21d
Watchonthewrist
Any owners of Moritz Grossmann watches here?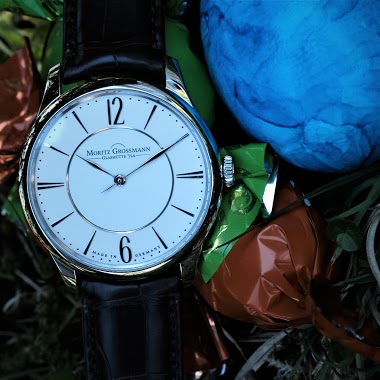 Finally arrived. So happy. The back of my Tefnut My Tefnut
28d
redsubmariner
Moritz Grossmann Atum Enamel.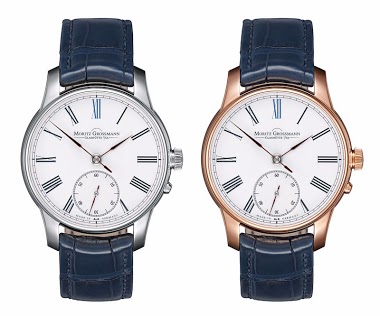 A promise is a promise. I told you that I will end my series of postings about Moritz Grossmann watches with my favorite. Well, I could only shoot one version, the Atum rose gold edition, while I am more attracted by the white gold version, but both are m
3M
amanico
Moritz Grossmann Atum Pure Blue.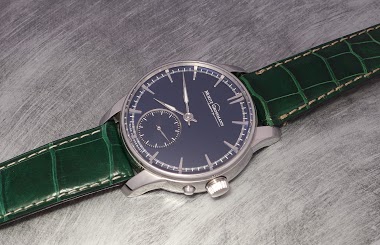 Here is a very cool looking version of the Atum, the Pure, in blue. Three limited editions, one with a white dal, another with a grey dal, and this blued dialed one. 41 mm steel case, with its typical stainless steel hand crafted hands, with the manual wi
3M
amanico
Some pictures of the Moritz Grossmann Benu Tourbillon.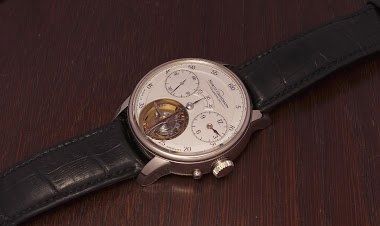 White Gold Case, 44 mm big, 13, 8 mm high. Not that big in the real, but still, not a small watch. And quite nice looking! A very good level of finishings. Now, this is not my favorite Moritz Grossmann. I will show it a bit later. Best, Nicolas
3M
amanico
I saw a lot but I have never seen this in my life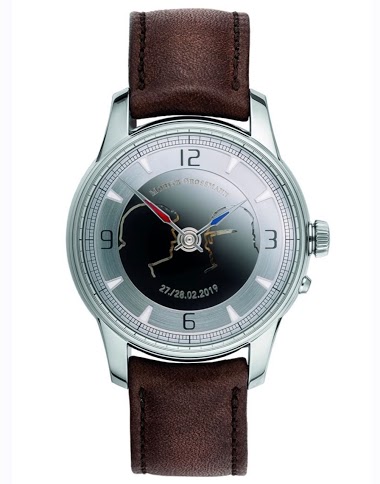 we are not April 1st but Moritz Grossmann released a watch to celebrate the Donald Trump x Kim Jong-un meeting. It is an unique piece, what a pity! 😄 And you thought that some brands were ridiculous? We have reached here the level 256 of dismay. Fx
3M
Arie - Mr Orange
Any owners of Moritz Grossmann watches here?
I am German, so for me Moritz Grossmann is a 6 hour drive. I spent about 5 hours there. I will post something in my own watchblog in the coming days and link my visit here. I was surprised to see how modern the machines were, yet there are quite a few peo
28d
redsubmariner
Any owners of Moritz Grossmann watches here?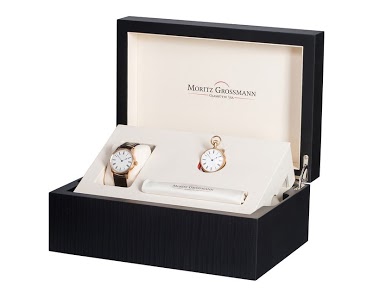 I am fortunate to own two!! A piece unique issued in conjunction with the company's 10th anniversary last year which came as a set with a piece unique pocket watch made by Moritz Grossmann himself in 1872. Your tefnut is an elegant timepiece! Congratulati
28d
redsubmariner