Moritz Grossmann Chinese Zodiac collection : all unique pieces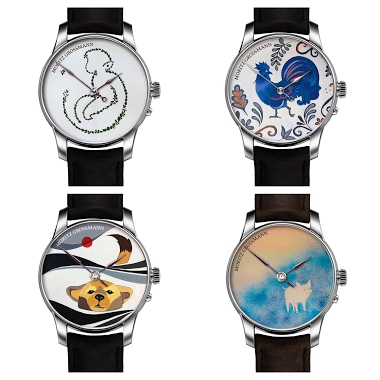 A lovely collection of unique stainlesssteel watches
17d
COUNT DE MONET
Moritz Grossmann Christie's Auction 2019: The Chinese Zodiac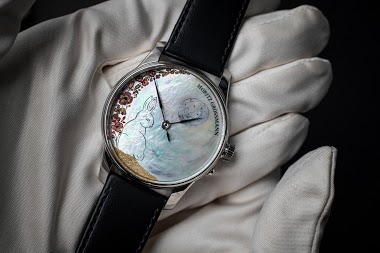 Following on the success of last year's auction, it looks like Moritz Grossmann will again be partnering with Christie's for this winter! There will be 12 unique pieces, each with a hand-painted dial depicting one of the Chinese Zodiac animals. I think th
23d
jleno
For fun: What do you think is the worst watch ever made?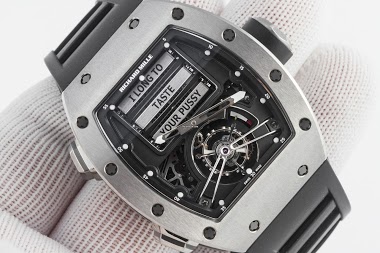 Some other candidates I can think of: Richard Mille erotic tourbillon Moritz Grossmann Trump watch
19d
jleno
An interesting question... What if you could have and wear only one watch?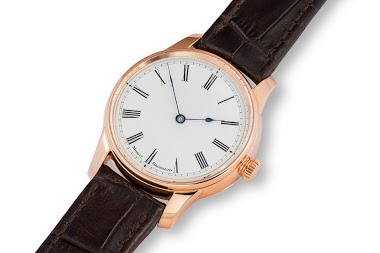 but for me it is quite easy as I am a bit of a ruthless bugger! Question one - from my current collection, the watch that I would keep would be the Moritz Grossmann piece unique that I won at an auction last year. This watch was to commemorate the tenth a
1M
amanico
London's latest tourist attraction!
For me the after sales service is exceedingly important when buying a watch. Dufour is held at the highest regard by many but a problematic watch irrespective of how beautifully finished the movement is would be a watch I would not be able to keep for lon
2M
sham1
London's latest tourist attraction!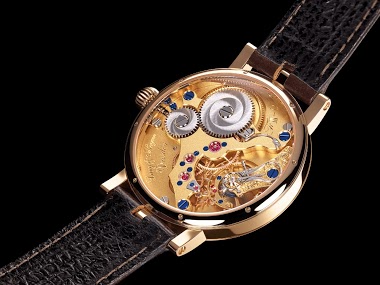 1. The Lang and Heyne Friedrich III -superb movement, gorgeous dial, accurate beyond belief and light in stainless steel 2. The Moritz Grossmann Atum 37 - the piece unique that I am privileged to own is a class act in simplicity and accracy. 3. The Patek
2M
sham1
Kind of Blue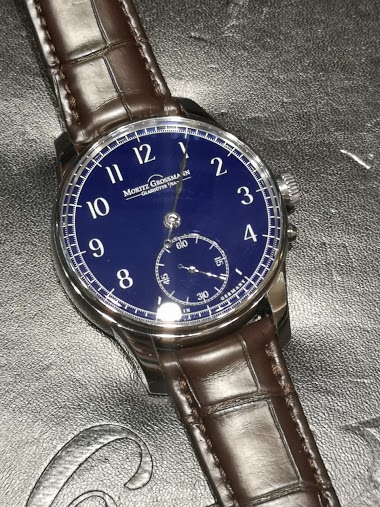 Yes, I am a Miles Davis fan. No, this post is not about music but rather, a new love I found today. Moritz Grossmann is an independent German brand based in Glashutte, the cradle of German watchmaking artistry. It was founded by a legendary watchmaker of
3M
samwan
Any thoughts on this Urban Jurgensen
I have always been in awe of the finishing at Moritz Grossmann which is said to be better than that of Lange, which is high praise indeed. Arguably it offers a more finely finished movement than the Urban Jurgensen but it is like saying that a Lange offer
2M
DruidPadj
Grossmann v Grossmann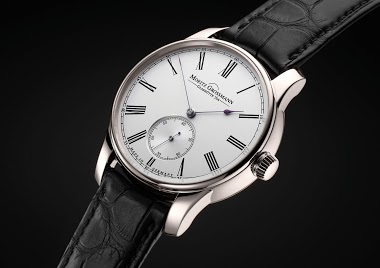 This year I have been impressed with two watches launched by the under rated Glashutte brand, Moritz Grossmann. Both are 41mm in diameter and share a similar case but that is as far as the similarities go. The Hamatic launched a couple of months ago in Mo
4M
sham1