Saw a beautiful trio of Romain Gauthier (HMS Prestige), Debethune (DB28 Black Matte), and Bovet (42)!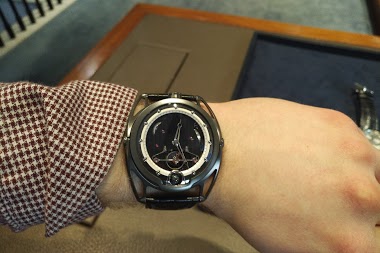 So while in London, I went to two fantastic watch shops, one was William and Son, the other was Aspery. The staff at both were extremely nice and allowed me to try on many beautiful watches even though they knew I could not afford them. Extremely respectf
39m
amanico
The importance of a well-designed screw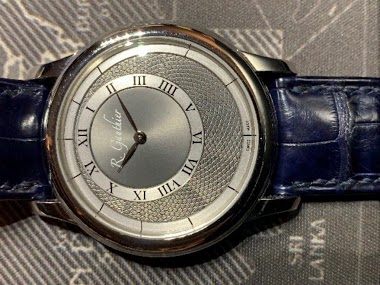 I'm in a small neighborhood sushi bar sitting across the wooden table from two of the watch industry's movers and shaker. The first – Tim Jackson from Passion Fine Jewelry – is one of the finest dealers for several impressive independent watchmakers. The
1d
Jad
Always sad to say goodbye
Hoarding is keeping everything you've ever bought, never selling or getting rid of anything. Collecting is a managable array of items which can be subject to being sold as and when circumstances or desires dictate. You know me, never one to sit on the fen
24d
amanico
Which row would you prefer??
I can't raise any enthusiasm whatsoever for the Platona, even though the colour scheme is quite agreeable. Likewise, the 5131 WT, and the Openwork RO – so they'd all go. You could almagamate the 5168 and 5968 into a 5164, adding the GP Laureato Ceramic sk
2M
1WatchMan
IMHO these two are stunning gorgeous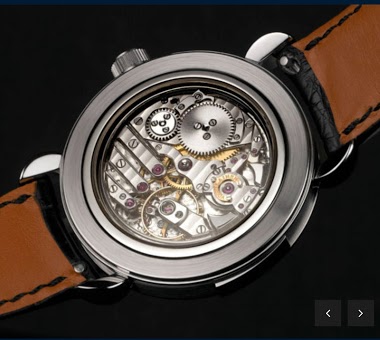 but here, at least for me it does not work. There are other independent watchmakers out there that can do that kind of job better than KV. A matter of an too clever client who absolutely wanted to have something that others haven't? I am sad seeing Kari e
2M
Mike H
Review of the Romain Gauthier Logical One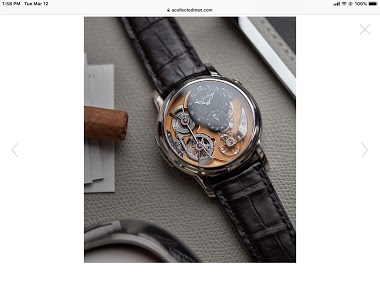 Hello everyone, I have never written a watch review so I'm excited to do my first one on the Romain Gauthier Logical One. I have a basic understanding about most complications in watchmaking knowing some are game changers so nuanced it's really as much ab
3M
GreatPilot@me.com