Just back from Les Journées de la Passion in Luxemburg: my selection of wristshots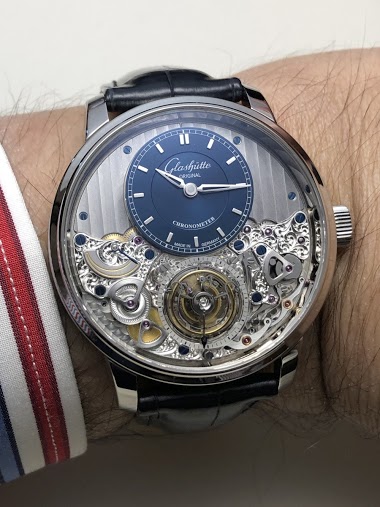 I have just come back from Luxemburg after having attended the "Les Journées de la Passion" event which aim is to present the latest offer from a lot of brands to end customers. This event takes alternatively place in Luxemburg and Brussels and is always
14d
aperna
Romain Gauthier HMS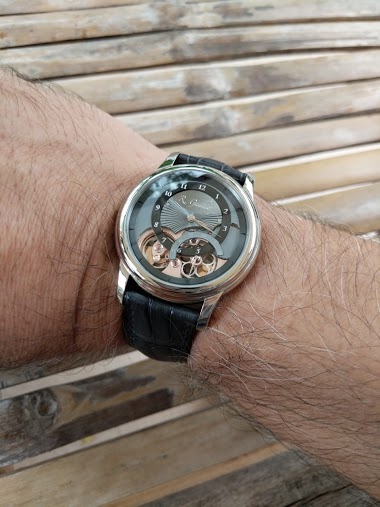 I had never considered getting one until I saw it a a local dealer. All I can say is that it is exquisitely finished and enjoyable to wear.
15d
batholith
Why is this a ladies watch?!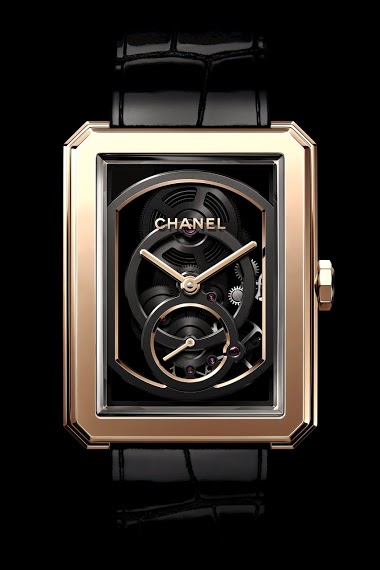 I would have thought it could be classified as a unisex watch. It measures 37mm x 28.6mm with a height of 8.4mm. It has been made with the input from Romain Gauthier who was also responsible for Chanel's Jump Hour watch as Chanel has bought a share in Rom
4M
Dr No
Romain Gauthier insight micro rotor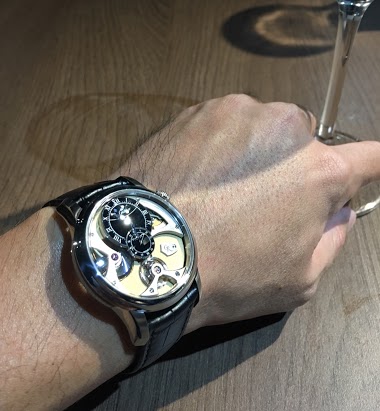 With chateau canon
5M
sham1
Romain Gauthier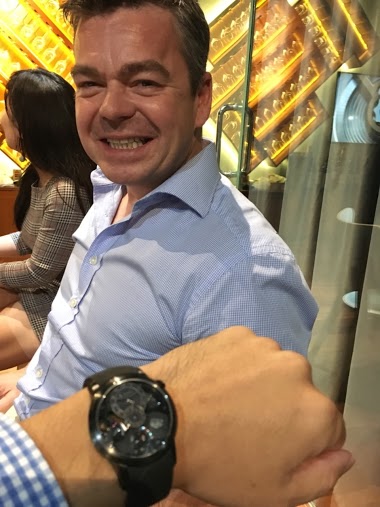 An honour to meet him! Such a humble true watchmaker!
5M
amanico
Saw a beautiful trio of Romain Gauthier (HMS Prestige), Debethune (DB28 Black Matte), and Bovet (42)!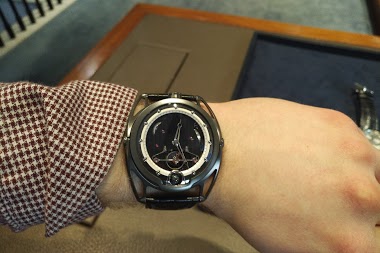 So while in London, I went to two fantastic watch shops, one was William and Son, the other was Aspery. The staff at both were extremely nice and allowed me to try on many beautiful watches even though they knew I could not afford them. Extremely respectf
5M
Spencer_Karrington
The importance of a well-designed screw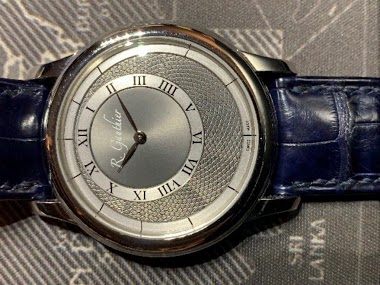 I'm in a small neighborhood sushi bar sitting across the wooden table from two of the watch industry's movers and shaker. The first – Tim Jackson from Passion Fine Jewelry – is one of the finest dealers for several impressive independent watchmakers. The
5M
Jad
Always sad to say goodbye
Hoarding is keeping everything you've ever bought, never selling or getting rid of anything. Collecting is a managable array of items which can be subject to being sold as and when circumstances or desires dictate. You know me, never one to sit on the fen
6M
amanico