Dear friends,
... the red Porsche it's a sort of joke we have here in Italy, at least in Milan, to mark the midlife crisis, when you try to mimic also how younger men dress, the bracelets, some funky sneakers, and at some point for someone a 20 yrs lady, not my case...
12d
destrodan
WristScan Space Mission - Is GO !...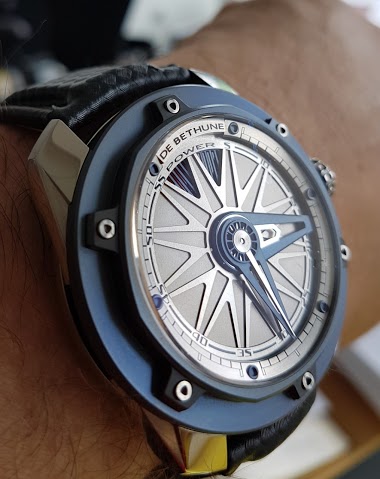 19d
terbaboom
Hands on review of the Genus GNS 1
thanks again for taking the time to have all of these wonderful photos. I really love your reviews because of all of the photos you take with the detailed description. best of boths world! I am in support for these types of watches because I personally be
1M
Boron
Crazy Watches Roll Call.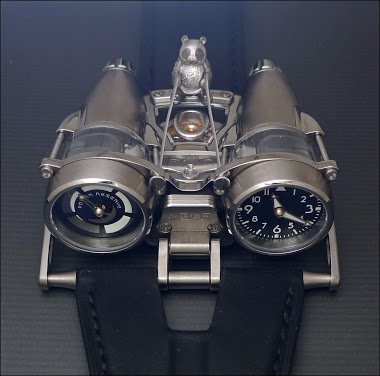 When we think Crazy Watches, we have some mad creations from Independents, in our mind... Such as: Max Busser and Friends: Urwerk: De Bethune: But not only! Even the generalists made or still make some horological UFOs. Ulysse Nardin is the first I am thi
1M
amanico
Ulysse Nardin Royal Blue Tourbillon. Another dream piece.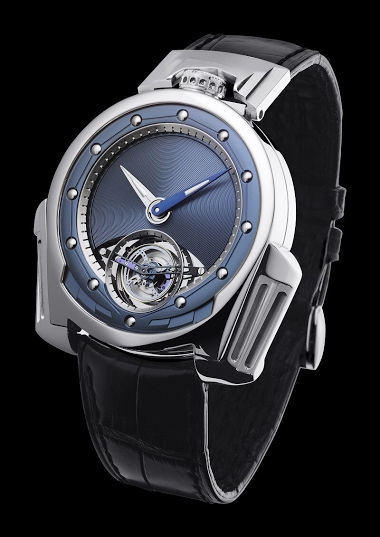 Going back about a decade, the world's lightest tourbillon carriage at 0.18 grams and the world's only fast-beat tourbillon at 36,000 vph. Same movement used today in the De Bethune DB28T. Stock photo of the De Bethune Dream Watch 3. I look forward to sha
1M
amanico
Dangerous times..
I remember visiting Germany and when you got on the people-mover at the airport, the rubber straps that hang from the ceiling that you put your hand through, were made to look exactly like an IWC Big Pilot. So everyone was wearing a Big Pilot! Wouldn't it
13d
centurionone
A History of Independent Watchmaking - Curated by Phillips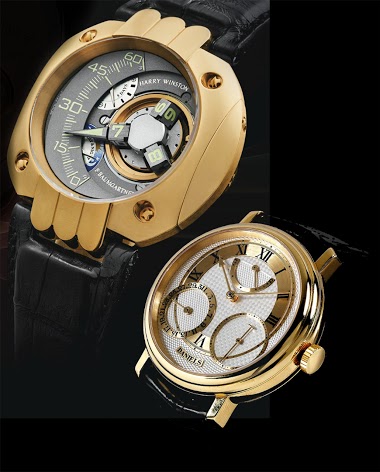 Phillips quoted George Daniels when announcing an exhibition in Geneva this May to pay tribute to independent watchmaking: " Independence is the utmost importance in life. Without it you are subject to the whims of other people. You are pinned down to a p
2M
PhilippeTheSaint
Wrist Scan for May 9th is open now!! Theme: "Watches which make us smile"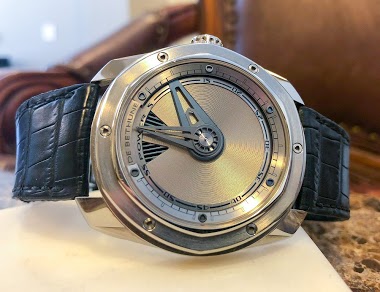 But this one will always be special. It introduced me to De Bethune, to the Independents, and started my love for "crazy" watches. In two years time, it will be the first and only watch I've ever owned for a decade. So, yeah, big smile here NickO p.s. I l
3M
Subexplorer