I took my Camera, My Wife and My Wallet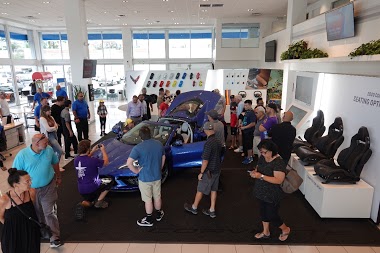 Thanks to InDebtButOnTime (an appropriate name for a watch nut), I got myself rousted up from the easy chair, leapt into the Volt and raced across town to see the local appearance of the Vette. INSIDE THE CORVETTE COCKPIT The dash is complex but more inte
1h
vitalsigns
Tantalum - yes or no?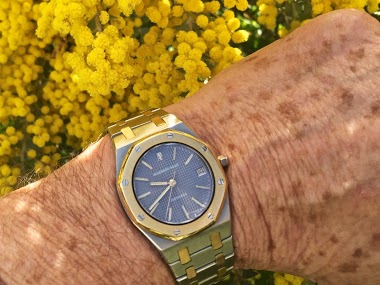 Absolutely. Looks like it comes with patina, no extra charge. I would take it to complement my SS/Gold RO. Cazalea PS - surprisingly Seiko made one or two tantalum watches
3d
marcobermann
Audemars Piguet Royal Oak 5402 C Series: A taste of summer.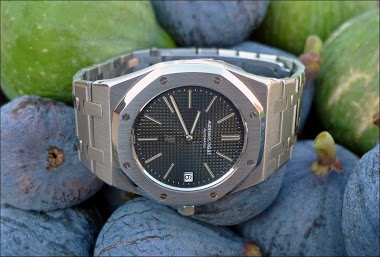 Royal Oak jumbo C Series on fresh figs. A great summer companion. Comfortabe, sport chic, thin, light... Iconic. Best, Nicolas
3d
amanico
It hurts! 😭
as you said this is your fun watch.... On all ro you cannot avoid, at some time to get at least on scratch...this one will remind you of your good holiday time! Seriously though, although it always hurts to get any scratch on any watch, would you prefer i
1d
1WatchMan
It hurts! 😭
I feel you. It happened to me on my RO, twice, with the same doorknob, in a period of five minutes. It's easier to fix than it looks, if you are lucky enough to know the right person to do it. Although you can learn to live with it, and just enjoy your be
1d
1WatchMan
Cuff links to Match the Watch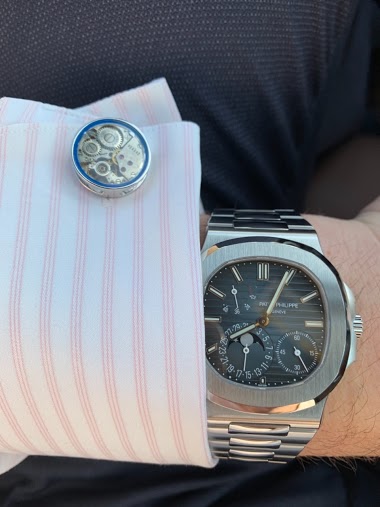 Ive seen the nautilus and royal oak cuff links to match the front, but how about matching the movement. I saw these and had to get them. Yes, I know it's not a perfect match...
7d
1WatchMan
A fresh wristshot of the AP RO chronograph Italy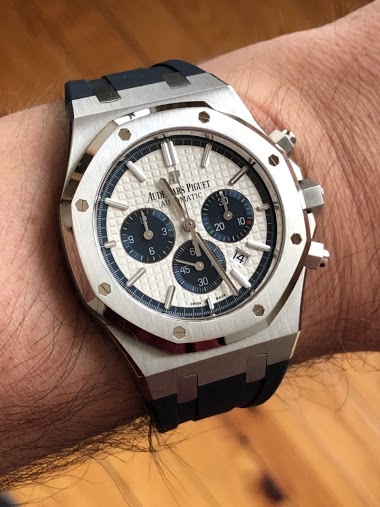 I know that I should have chosen a different day for a watch dedicated to Italy but I love to wear it even during Bastille day! 😄 Fx
9d
M4
WristScan weekend 12.07. - 14.07 opens now: How far can you stretch your colection?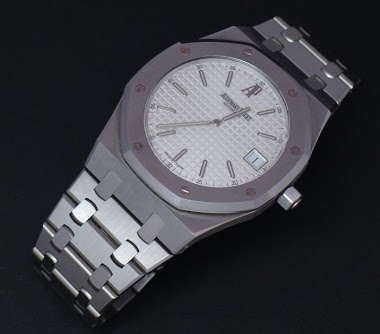 Your theme will bring many thoughts and great shots from our colleagues I feel. We are collectors, accumulators or just watch lovers. Something I wish to distinguish from those "investors" looking for an object (watches) to invest in and to speculate with
2d
halgedahl
Dynamic Duo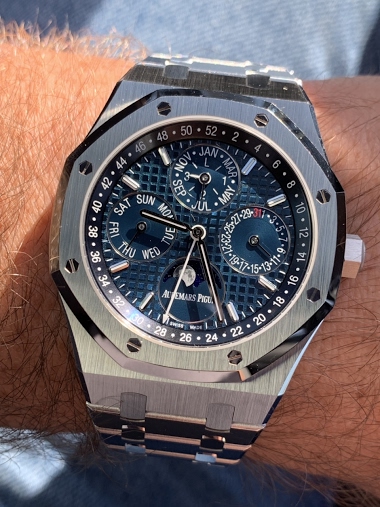 Some of my favorite shots over the past month or so of my 15202OR and 26574ST. The pair complement each other so well and have quickly become two of my favorite watches I've ever owned.
12d
FlyingSnoopy
Hands on review of the Genus GNS 1
thanks again for taking the time to have all of these wonderful photos. I really love your reviews because of all of the photos you take with the detailed description. best of boths world! I am in support for these types of watches because I personally be
13d
Boron