Discovery
As a young college student I was given the opportunity to drive my first V12. This was it. It was special. My father had a slew of great cars, Porsches, Bentleys, Alfas and Lancias, but never anything with a V12. As a way to make money in collage, I got a
15h
hashluck
A customer stop by last week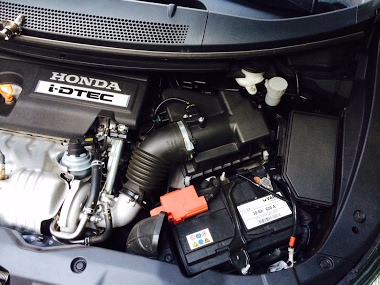 You know this, but i want to share a belt story i had with my Volkswagen Bora. The car was a good car. Changing a belt was highly expensive. For european wps friends i tell a price in euro i had to pay for a belt change. Why it was so expensive- €850,— ea
1d
Arronax
Life, Liberty and the Pursuit of Horsepower
I have a friend with a 2015 Aston Martin Vanquish Carbon Black Special Edition. Beautiful car. In very good condition. And he doesn't drive it very much as it's a weekend only car. Maybe I should wait for him to get a new weekend car and offer to acquire
9d
amanico
Life, Liberty and the Pursuit of Horsepower
Best sports car I've ever driven is the Lamborghin Huracan. The car has a few faults. It's got a tiny trunk, the smallest of all its competitors, the car has a black roofliner material which makes the interior feel smaller, it has the smallest interior of
9d
amanico
Life, Liberty and the Pursuit of Horsepower
I see some great deals for the 2017 Amg GT S. I saw a white with red interior certified pre owned with only 7500 miles at a Mercedes dealer asking $75k. That seemed like a good deal. I haven't driven them. And a good alternative to a Porsche. Again, small
9d
amanico
Has anyone here ever bought a car and discovered it wouldn't fit in your garage/parking space?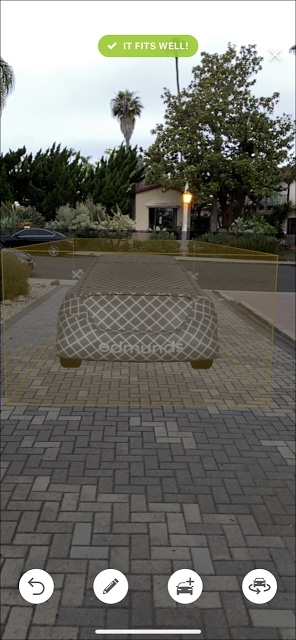 Here is the Edmunds App output. Currently only working on Apple with Augmented Reality software/hardware. You define a space (length, width and height) by walking and aiming the phone. Then select a car and you get these images and decisions/results Corve
21d
amanico
Aston Martin DB9 GT "Last of Nine"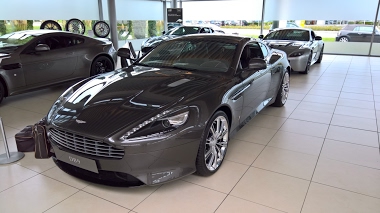 This is my favourite Aston Martin. The last 9 pieces of the icon DB9 came in this special commission: "Last of Nine" To my mind, one of the most beautiful cars ever made. What do you think??
21d
amanico
Aston Martin DB 9
Ive had this V12 Vantage for 10 years now. Been bullet proof so far. Things to watch:- 1. Go to YouTube and research Bamford Rose. That will give you ideas on service and faults 2. At temperature listen for the DB9 "Tick" under the RH Door. If you hear a
2M
Speedie74 aka Mr. Torquise
Aston Martin DB 9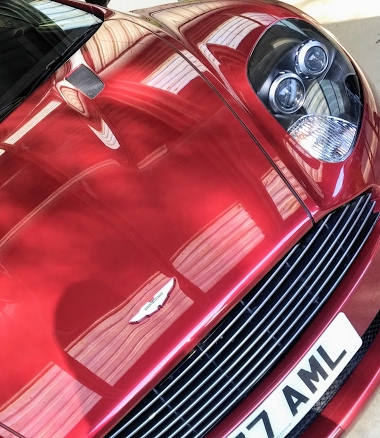 Fantastic cars but definitely a GT - I have a Vanquish also and that is more Sports GT Nothing else like them on the road and in my experience failry bullet proof if regular servicing has been carried out
2M
Speedie74 aka Mr. Torquise
Porsche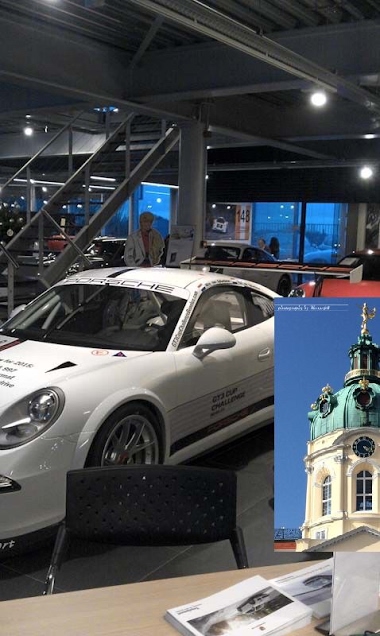 The expert have the same, but in silver, because he like the first generation Audi TT. This picture i shoot when i visit a Porsche center to spot a 918 spyder. The spyder was already gone to the owner. GT3 cup. When i was on a car show in 1999, i saw a GT
2M
nasseriq