BVL Octo Finissimo Chronogrph GMT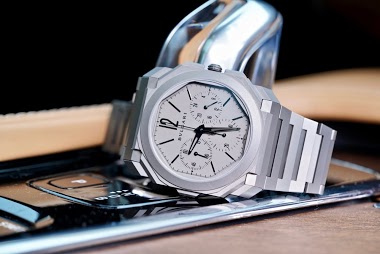 Hi, I have been lucky to experience many watches. Recently the BVL Octo Finissimo line is the most impressive to me. Frankly, I thought the Finissimo Automatic was their pinnacle. but I was wrong. They went a step further. The Octo Finissimo Chronogrph GM
2M
kjkt3
Dear friends,
The feeling of being guilty (to some extent 😉) is another factor, coupled with the fact that over a certain number of watches you cannot even enjoining them, being most of the time in the bank safe 3 Patek 3800, calatrava wg 5296, Aquanaut Crono 2 AP A hu
2M
destrodan
BVLGARI 2019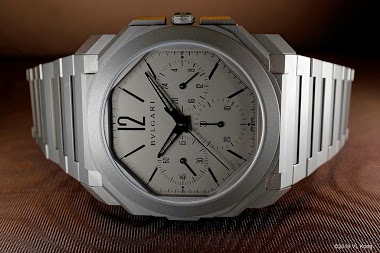 Another 2019 winner for their fifth iteration of the extra-thin automatic Octo Finissimo Collection with a Chronograph-GMT complication. Within the sand-blasted 42mm titanium case of 6.90mm thick is their Calibre BVL 318, exceptionally thinness of 3.30mm.
2M
Kong
Octo Finissimo Automatic.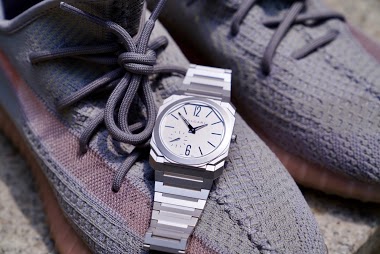 Hi, These days, I wear it often and I love it the most. It is really a cool watch Best, Penny.
3M
aperna
Very interested in your thoughts on this one. The Octo Finissimo ceramic automatic. Thank you!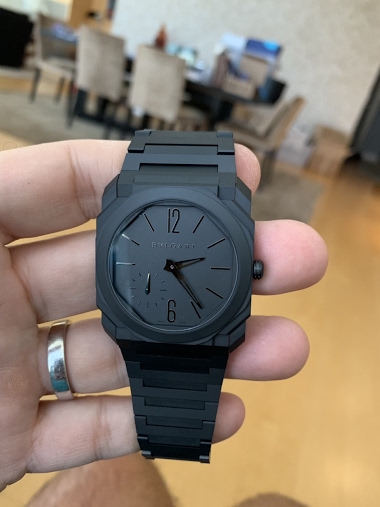 12d
stere
Alain Delon posing with the Octo Finissimo !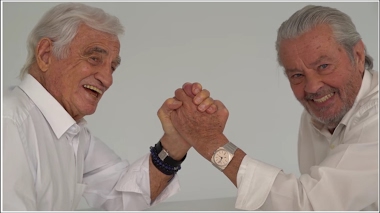 A man with style and good taste !
3M
fernando
THE BIG QUESTION...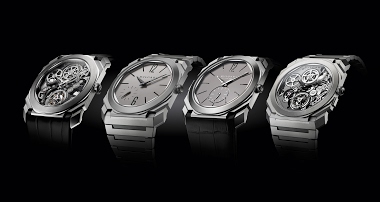 4M
pejp
Oh Lordy, I've succumbed again!! The Bulgari Octo Finissimo Ceramic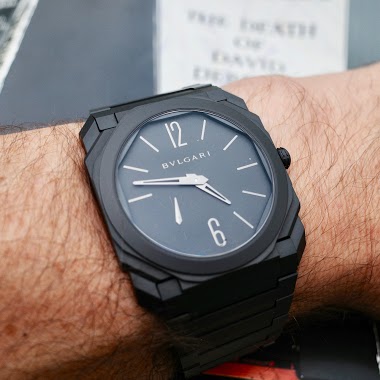 Let us be clear, I promised myself that I would keep to my decision not to buy any more watches. Well at least I had honourable intentions,,,,,,right? When the first Bulgari Octo Finissimo came out I was intrigued, but remembered my resolution. Some month
4M
sham1
My top 15 selection of Baselworld 2019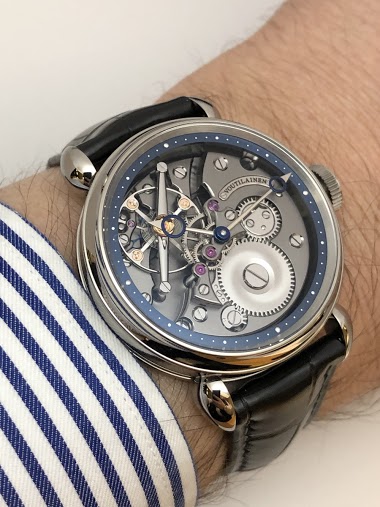 Now time is coming to look at the main course of the menu I mean the watches which were presented at the 2019 edition of Baselworld. I will write a quick report per main brand before doing reviews in more detail of the watches that I like the most or whic
4M
maverickmahesh
Tried this and I think this line will be a future classic: Bulgari Octo Finissimo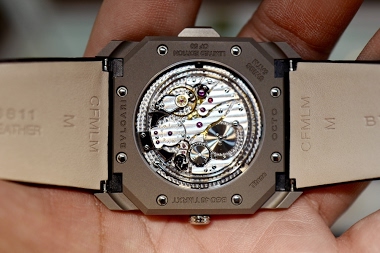 Distinctive shape, super slim and comfy, modern chic. Sporty yet elegant. Good luck Bulgari!
6M
redcorals