Bulgari Octo Finissimo Chronograph GMT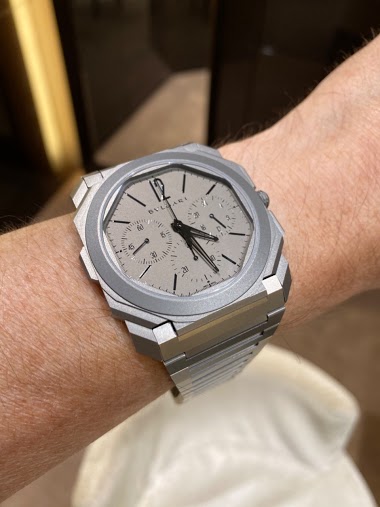 I finally had the great fortune to see this is the flesh during this week vacationing in Florida. It's quite a stunning piece: Wow! Quite impressive side profile:
2d
Weems@8
A wristshot of the Bulgari Octo Finissimo Tourbillon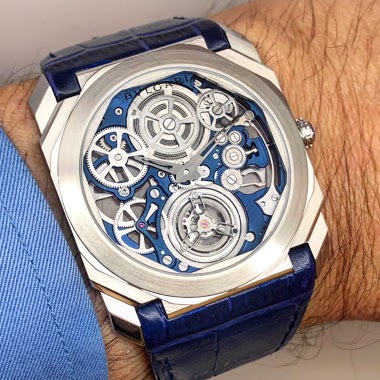 I like a lot this version with the touches of blue. The surprising point about this watch is that despite its ultra thin approach there are feelings of volume... Fx
1M
VMM
BVL Octo Finissimo Chronogrph GMT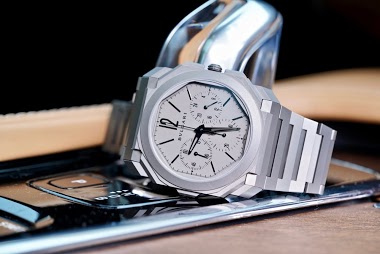 Hi, I have been lucky to experience many watches. Recently the BVL Octo Finissimo line is the most impressive to me. Frankly, I thought the Finissimo Automatic was their pinnacle. but I was wrong. They went a step further. The Octo Finissimo Chronogrph GM
3M
kjkt3
Dear friends,
The feeling of being guilty (to some extent 😉) is another factor, coupled with the fact that over a certain number of watches you cannot even enjoining them, being most of the time in the bank safe 3 Patek 3800, calatrava wg 5296, Aquanaut Crono 2 AP A hu
3M
destrodan
BVLGARI 2019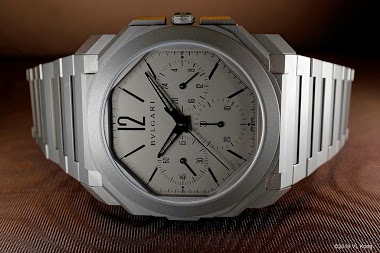 Another 2019 winner for their fifth iteration of the extra-thin automatic Octo Finissimo Collection with a Chronograph-GMT complication. Within the sand-blasted 42mm titanium case of 6.90mm thick is their Calibre BVL 318, exceptionally thinness of 3.30mm.
4M
Kong
Octo Finissimo Automatic.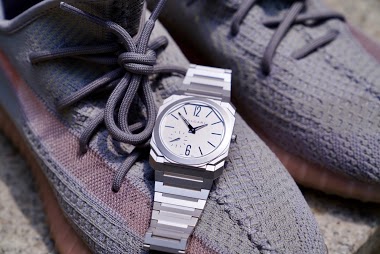 Hi, These days, I wear it often and I love it the most. It is really a cool watch Best, Penny.
5M
aperna
Very interested in your thoughts on this one. The Octo Finissimo ceramic automatic. Thank you!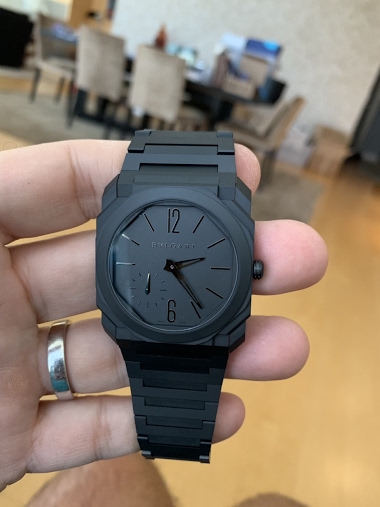 2d
roger.goodgion
Alain Delon posing with the Octo Finissimo !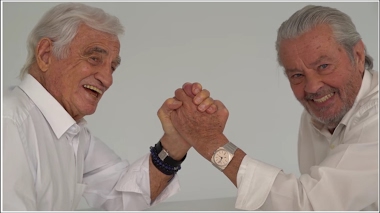 A man with style and good taste !
5M
fernando
THE BIG QUESTION...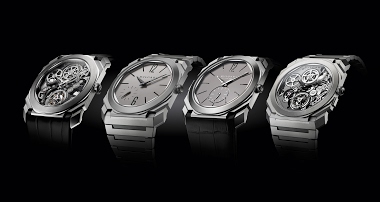 6M
pejp
Oh Lordy, I've succumbed again!! The Bulgari Octo Finissimo Ceramic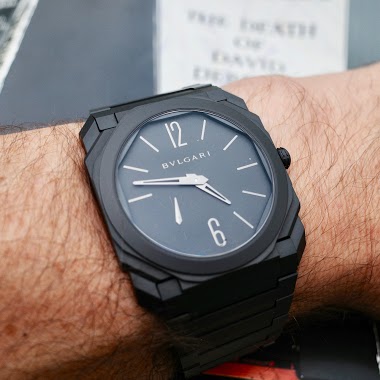 Let us be clear, I promised myself that I would keep to my decision not to buy any more watches. Well at least I had honourable intentions,,,,,,right? When the first Bulgari Octo Finissimo came out I was intrigued, but remembered my resolution. Some month
6M
sham1