Hi all, I just found some interesting photos for juxtaposition !
that would depend on a few factors like if the Nautilus was my only watch, my lifestyle (active or not), etc... In this case, since I have many other watches, I would choose the Chopard since it is so unique and considered a work of art 😉 Just reread your
2h
holdemchamp1225
Hi all, I just found some interesting photos for juxtaposition !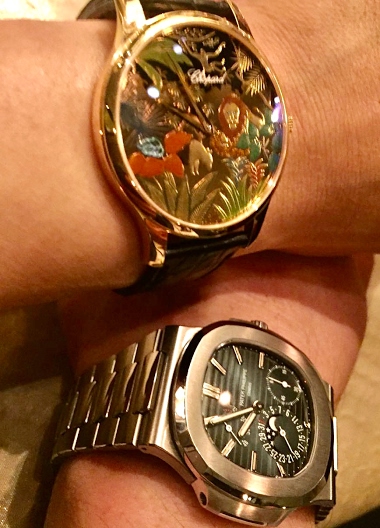 What is your preference ? Chopard hand-painted Urushi jungle or 5712 asymmetric dial ? It is a toss up for me ! I am going crazy ! 🤪
2h
holdemchamp1225
Let's see some weekend warriors or your do anything watches...
if you look at the previous posts on this forum you will see that most of my JLCs come from the Lambert era as I appreciate the innovation and design during that time. I currently have 3 Duometres, an Extreme Lab 2 in Ti, this NSA, a MCDC, a MUT 34, Amvox
1d
Cookies
Put on new shoes for my 5712G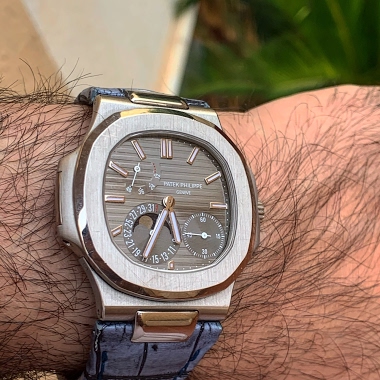 18h
jkvs
Some pictures of a Patek Philippe 5711.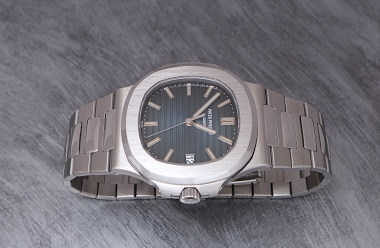 I could see one some months ago in Paris. My favorite detail in this watch? Its dial, the complex hue of grey blue, which is quite difficult to capture in picture. Best, Nicolas
7h
amanico
Recent issue with my Nautilus 5712
The word "careless" is an opinion. While I like my watches to be perfect and I would say even putting the polished side of the case on a nightstand is careless, that's not what HSWA thinks. Basically, definitions are not consistent across the board. What'
3d
patrick_y
Last day of May. What is everyone wearing?
back then, they were cool for being cool which suited me fine. Once they started getting hot which brought negative attention, that was the end for me. The quality is there. They are built with attention to detail. The concept is also cool. I respect the
2d
holdemchamp1225
Recent issue with my Nautilus 5712
In either case, send the watch back. Patek Philippe service will scratch the watch. Nothing is perfect. And while HSWA is very good, their employees treat the watch as a watch, not as a piece of treasure that belongs in a museum. The way to protect yourse
3d
patrick_y
Recent issue with my Nautilus 5712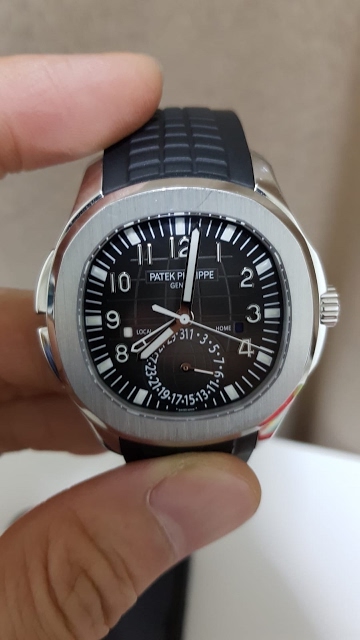 Sorry to hear about your 5712. I have owned my 5712 for a good 12 years and wear it as occasionally as you and never had any problems with it. So far, I have yet to bring it in for any service. However, I can share my experience servicing an under warrant
3d
patrick_y
Recent issue with my Nautilus 5712
Hi, I wanted to seek the forum members guidance on a recent issue with my 5712. I have had the watch for 16 months now and it has mostly been worn gently on the weekends, not more than 10-12 times in total. I have always remembered time setting on my 5712
3d
patrick_y