Omega Ploprof 600 at the beach for a little walk.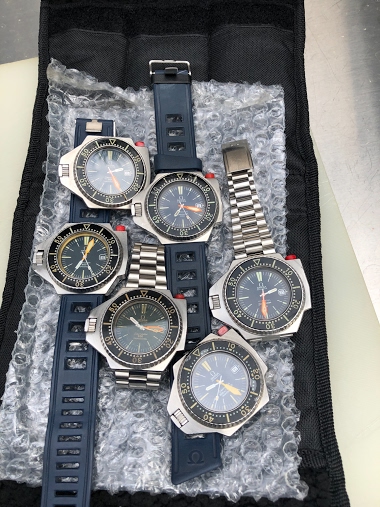 Ploprof friends.
1d
Bill
Omega Ploprof 600 at the beach for a little walk.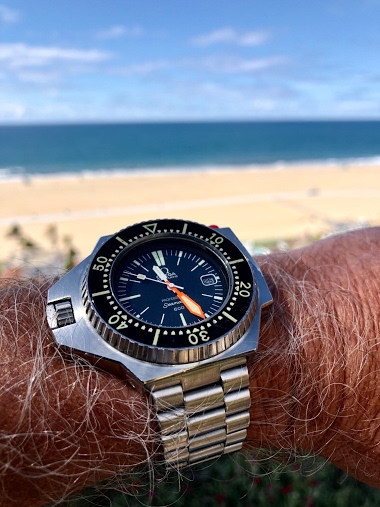 Sending you all some sunshine.
1d
Bill
My 007 arrived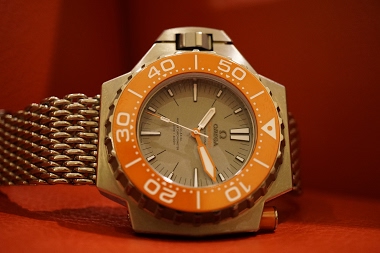 . . . is worth its weight . . . . . . in gold. Figuratively speaking, of course. ;-) Tried on the titanium Ploprof when it was introduced and came close to buying one until Omega announced the 60th anniversary Rail. If I had to do it all over again, maybe
3d
amanico
Hello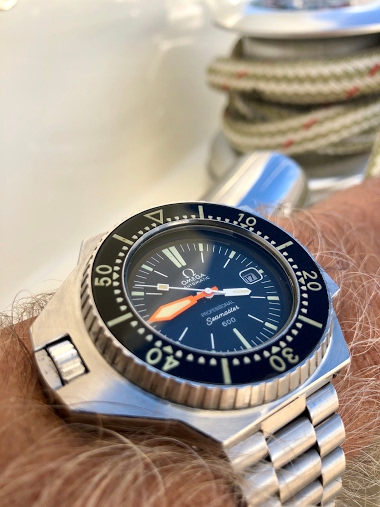 As a big ploprof fan you can always learn something new.
1M
An_Tonio
Hello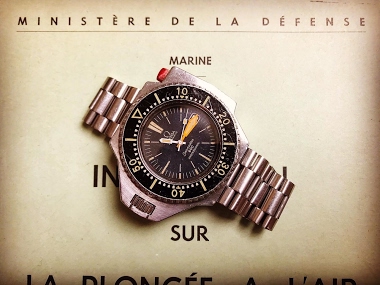 Ploprof from French Navy Mission Hydrographique de l'Atlantique Have good day
1M
An_Tonio
What's Your Take On This ?...
goes I don't think Rolex is or ever has been superior. Maybe the opposite if anything and with the adoption of George Daniel's co-axial excapement Omega surged ahead. That allowed Omega to extend warrantees to 5 years forcing Rolex to follow suit. In the
3M
nasseriq
Wrist Scan 18.10. - 20.10.: "Your latest catch" starts NOW!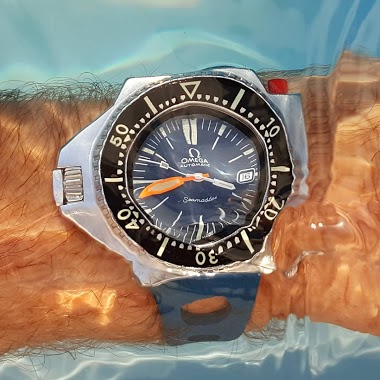 I just found this Omega Ploprof with pre-production "Monoscritta" dial. A big fish to me.
4M
thegrailwatch
Monoscritta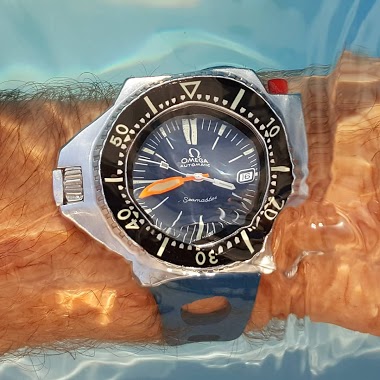 as a "senior" collector, my wishlist is now getting shorter with years....and with today's crazy prices. Fortunately enough, I still manage to find an interesting piece from time to time. Like this ploprof with the super sexy "pre-production" dial aka "Mo
5M
Dr No
Wrist Scan 16th- 18th of august 2019: Watches and Travels Verdicts.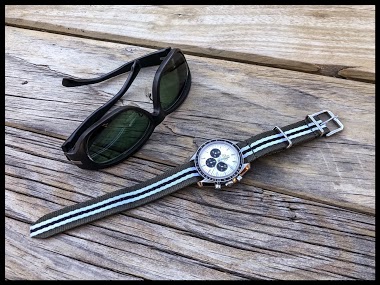 As ever some great shots of some fantastic watches, always a please to review what everyone has posted. My top three are : Seeks Speedy on a NATO looks fantastic Then there was the Subexplores Ploprof amongst the scuba gear - wonderful However, I have to
7M
Subexplorer
Ploprof in the Calanques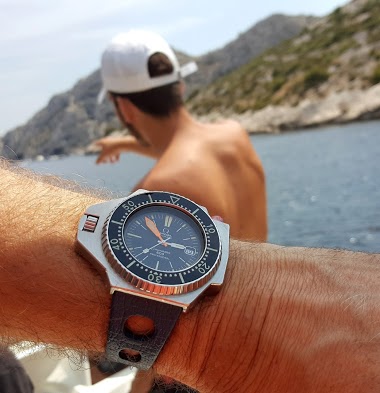 while my son was testing the new boat, I was able to take some shots "à la Bill" of my Ploprof in the Calanques of Marseille
8M
DrStrong